Employment Opportunities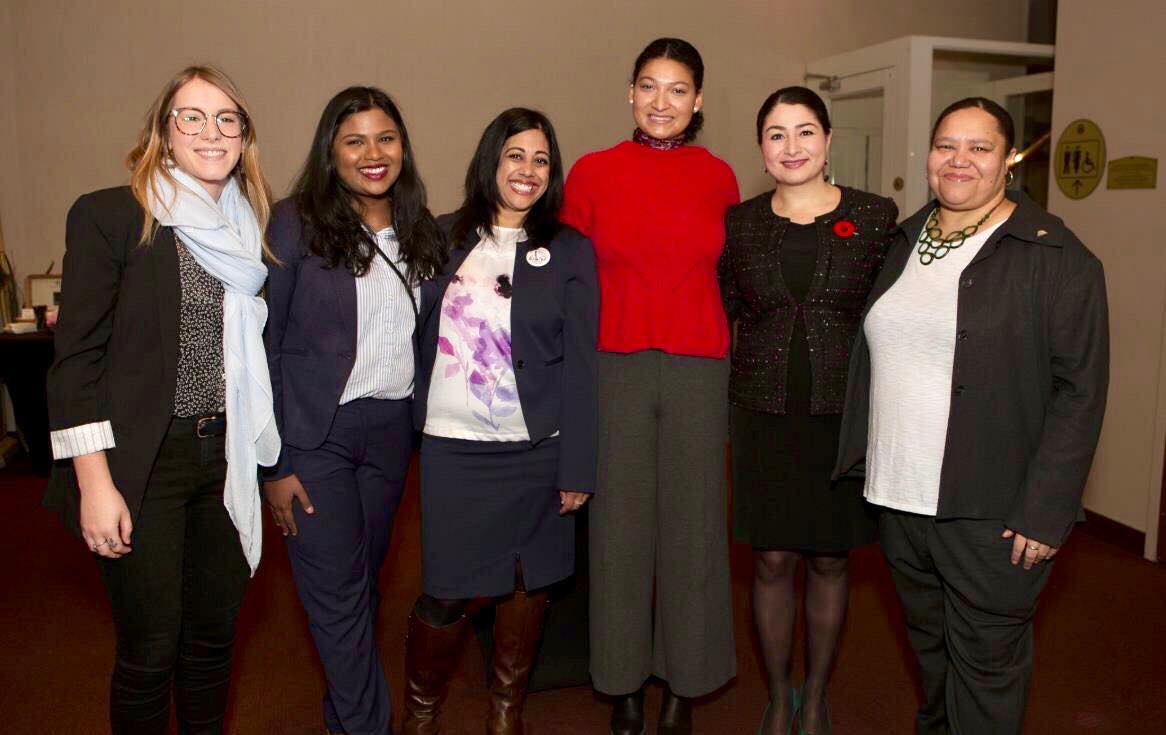 Research Officer, Women's Economic Empowerment
Position type: Full time, Contract (30 months)
Location: Toronto, ON (up to 30% travel within Canada)
Years of experience: 3+
Applications will be accepted on a rolling basis until the position is filled.
POSITION SUMMARY
YWCA Canada is seeking a Research Officer to work in our Toronto office. This position reports to the Manager of Programs and Projects and works collaboratively with other staff on the team. The Research Officer will conduct in-depth primary and secondary research on women's economic empowerment in Canada over a period of at least two years and will support YWCA Member Associations with monitoring and evaluation of programs. The position involves extensive travel across Canada.
KEY RESPONSIBILITIES
Research (60%)
Design research methodology and informed-consent documents for participatory research with vulnerable groups.
Conduct primary research in 6 to 10 project sites across Canada related to wrap-around services for women's economic empowerment. Primary research activities will include pre- and post-surveys, focus groups, and one-on-one interviews.
Conduct secondary research on women's economic empowerment in Canada with a focus on marginalized groups. Secondary research activities will include literature reviews, environmental scans, and brief research summaries for partners.
Produce reports and papers based on research findings for multi-channel publication.
Supervise research assistants where appropriate.
Other research tasks as needed.
Monitoring & Evaluation (20%)
Work collaboratively with staff at YWCA Member Associations to monitor pilot programs and wrap-around services in 10 project sites.
Evaluate YWCA programs and produce impact reports.
Knowledge Management (20%)
Assist in planning of knowledge sharing activities including conferences, symposia, and writing think pieces.
Prepare presentations and reports on research progress and findings for partners and stakeholders.
EDUCATION, EXPERIENCE, AND SKILLS
Master's degree with research experience in a related field (e.g. gender studies, social work, economics, social policy, sociology, etc.) or PhD.
3-5 years of qualitative research experience. Experience in quantitative methods and/or participatory research an asset.
Strong research writing and communications skills.
Advanced knowledge of data analysis and visualization software for qualitative research (e.g. Excel, Tableau, NVivo, etc.).
Demonstrated experience in monitoring and evaluation.
Strong cross-cultural and interpersonal skills. Experience working with equity-seeking groups in Canada an asset.
French fluency an asset. Candidates proficient in both official languages are strongly encouraged to apply.
Must be willing to travel frequently and independently within Canada including to Northern and remote communities.
COMPENSATION & BENEFITS
Salary: $55,000 to $58,000
Benefits: Health and dental group insurance plan
Flexible work schedule, possibility of working from home
Research equipment (i.e. laptop) and travel costs covered in accordance with YWCA Canada policies
To apply, please send your resume, a cover letter, and a sample research project or publication to spiggott@ywcacanada.ca. YWCA Canada encourages applications from women and non-binary people of all races, ethnic origins, religions, abilities and sexual orientations. The position is open to internal and external candidates. While we thank all candidates for their interest, only those selected for an interview will be contacted. No telephone inquiries please.