YWCA Canada Staff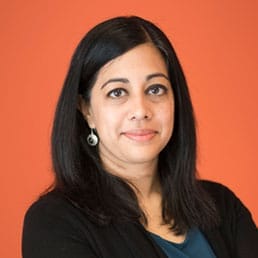 Maya Roy
Chief Executive Officer
Maya is a diversity specialist with 22 years of experience in a variety of sectors in public policy development, public health, adult education and social work. Her work has taken her to Thailand, Brazil, India and the UK where she worked with NGOs to support human rights and violence prevention. Her essays have been published in Going Beyond the Journey (2013) by Insomniac Press, and she is the winner of the 2013 CASSA Gender Advocate Award and the Toronto Community Foundation's Vital People award in 2014.
She has a Bachelor of Social Work from the Ryerson School of Social Work, and has a Masters in Social Policy and Planning from the London School of Economics.
Maya was a member of the Gender Equality Advisory Council for Canada's G7 Presidency. She is currently part of Young Global Leaders with the World Economic Forum and sits on the board of Women's College Hospital.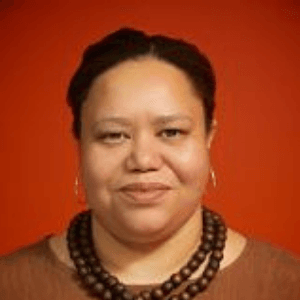 Raine Liliefeldt
Director, Member Services and Development
Raine Liliefeldt is a communications professional and relationship builder with over 16 years in the nonprofit sector built on a solid background of event planning and sales in the corporate sector. A creative organizer, educator, project manager and event planner, she has extensive experience in program planning, organizing grassroots initiatives, youth conferences, producing concerts and cultural festivals.
As the Director of Member Services and Development at YWCA Canada, Raine is responsible for a number of mission impact projects including a Knowledge Exchange Project On Ending Cyberviolence against Young Women And Girls, Think Big.Start Small, a civic engagement and leadership program for young women and Think Big.Lead Now a national young women's leadership summit and mentorship program.  She also coordinates national organizational meetings, capacity building and training events.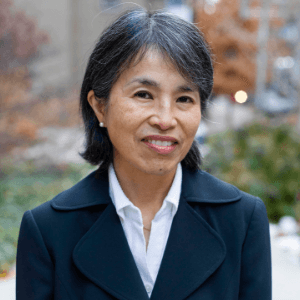 Lisa Blackburn
Director, Finance
Lisa Blackburn is a senior finance professional with diverse experience, including with not-for-profit organizations, public companies and a regulatory organization.  She has dealt with financial reporting, auditing and standards.  Her responsibilities at YWCA Canada include finance, human resources, administration and information technology.
She is a Chartered Professional Accountant, Chartered Accountant and has a Bachelor of Commerce degree from the University of Toronto.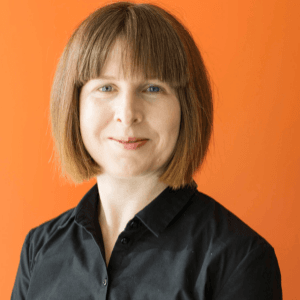 Andrea Dannecker
Project Manager, Executive Office
Andrea Dannecker has over ten years of experience in the non-profit sector and manages key projects for national governance and executive leadership. She coordinates the Executive Office and supports the Board of Directors, Board committees as well as membership committees and is part of the organizing committee of the Annual Membership Meeting. Andrea also coordinates YWCA Canada's delegations to YWCA World Council.
Prior to joining the National Office in November 2014, Andrea worked for non-profit organizations in Europe, including the German Olympic Sports Confederation, and for the College of Physiotherapists of Ontario. Andrea holds a Master's degree in education.  She has volunteered for organizations supporting children and women with disabilities and is passionate about furthering gender equality and the successful integration of immigrant women into a diverse society.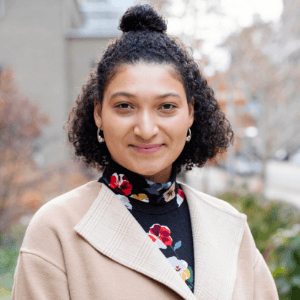 Sydney Piggott
Manager, Projects and Programs
Sydney Piggott (she/her) is a dynamic, results-oriented program manager and researcher with professional experience in international development, corporate social responsibility, youth empowerment, and gender advocacy. Since joining the YWCA Canada team in 2016, she has been an integral part of several national projects and campaigns including the Young Women's National Leadership Program, Open Doors: An Inclusive Service Model, Think Big <Look Back> Start Small, Project Shift: Creating a safer digital world for young women, and #NOTokay. She is fluent in French and English.
Sydney holds a Masters in Global Affairs from the University of Toronto – Munk School of Global Affairs and Public Policy as well as an undergraduate degree in International Development Studies from McGill University. In 2017, she was awarded the Queen Elizabeth II Diamond Jubilee Inclusive Innovation Scholarship to complete capacity-building education interventions in low-income communities in South Africa. She is also a research fellow for the Reach Project, an initiative that focuses on the delivery of development interventions to the world's most vulnerable groups.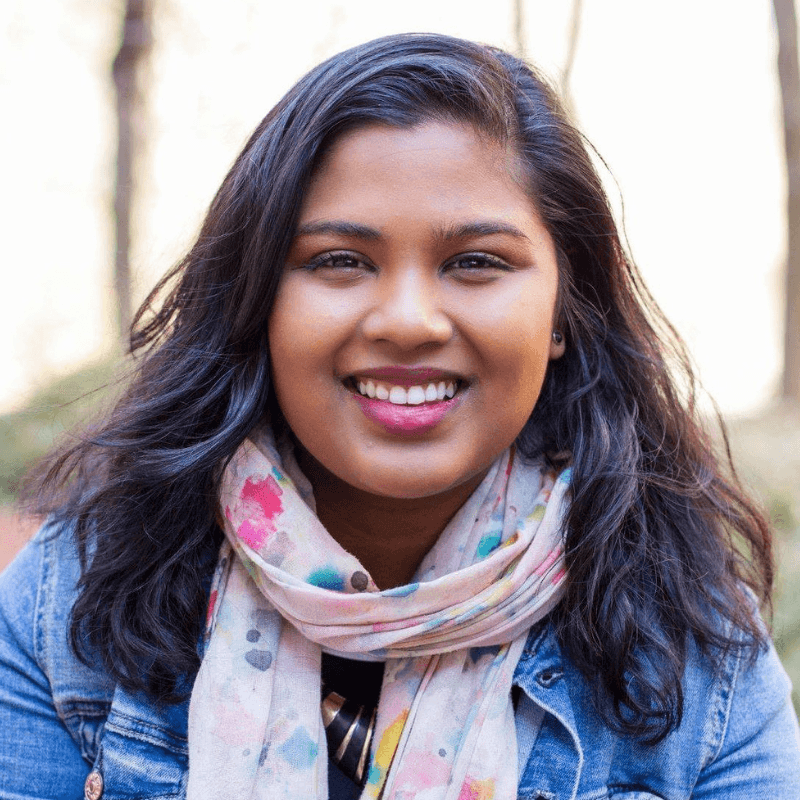 Anjum Sultana
Manager of Policy, Advocacy and Strategic Communications
Anjum Sultana graduated with a Masters of Public Health from the Dalla Lana School of Public Health at the University of Toronto. During her graduate studies, Anjum received the Ontario Graduate Scholarship, was accepted into the Public Health Policy Collaborative, and was a Junior Fellow at Massey College. During her graduate studies, she was Executive Co-Director of IMAGINE, the University of Toronto student-run interprofessional clinic and health promotion initiative that provides access to health care services for people without OHIP coverage.

Anjum recently completed a Fellowship at the Wellesley Institute, a think tank focused on advancing health equity in the GTA through action on the social determinants of health. Currently, she serves as Vice Chair of the Council of Agencies Serving South Asians, Founding Advisor for Progress Toronto and as Board Member of the Regent Park Community Health Centre.

As a researcher, Anjum has been involved in projects focused on the health impact of social protection policies, mental health, sexual health, employment and working conditions, as well as citizenship and civic engagement. As an advocate and organizer, Anjum has been involved with campaigns focused on the $15 Dollars and Fairness campaign, reversing cuts to refugee health care, and promoting access to health care services to all residents in Ontario.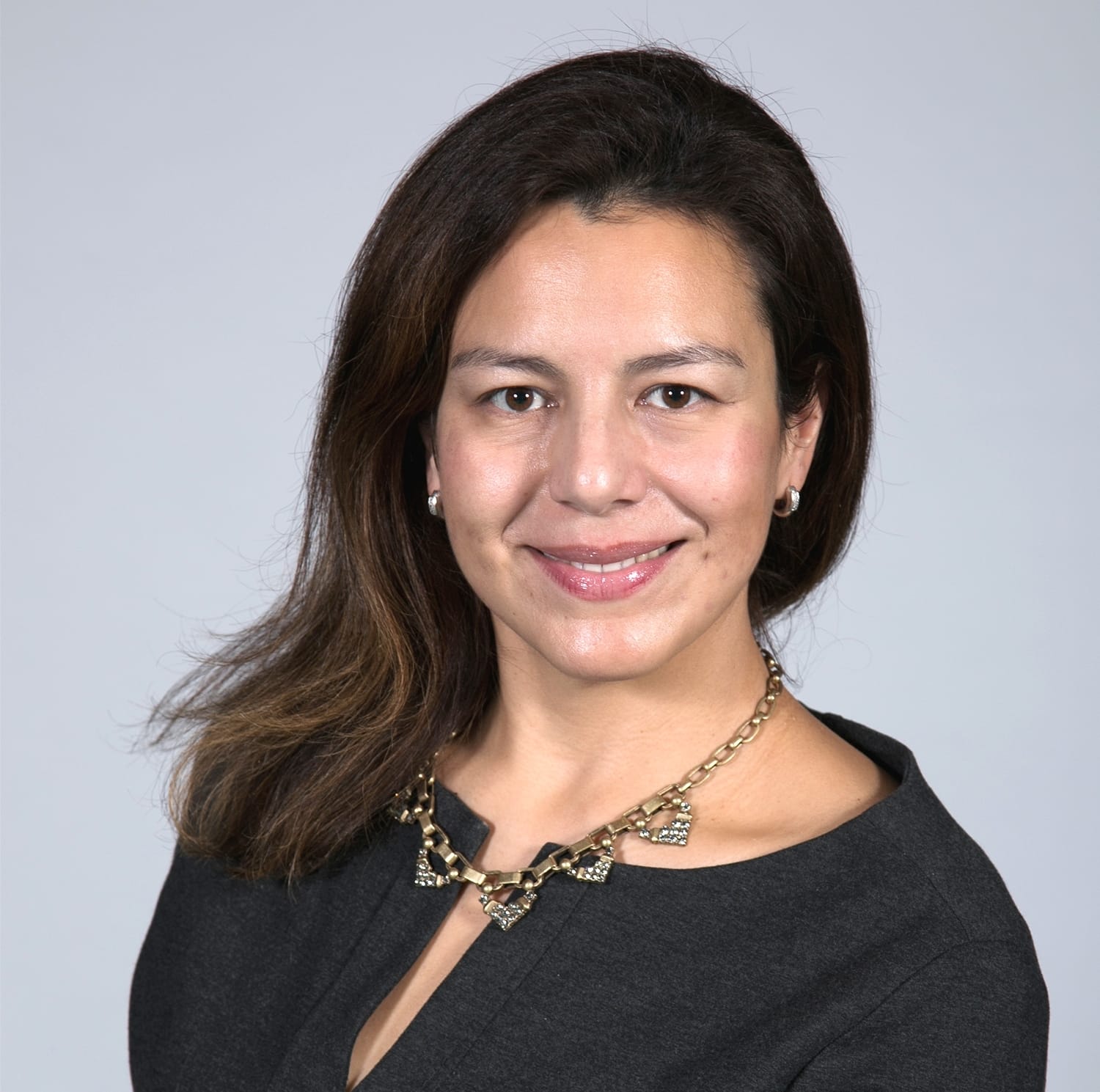 Isabel Pérez-Doherty
Manager, Philanthropy and Strategic Impact
Isabel Pérez-Doherty is a seasoned social profit professional with over 17 years' experience in international organizations in Canada, the UK, Europe, Latin America and the Caribbean.
She is driven to serve organizations in achieving their mission by procuring financial and non-financial resources in a strategic, cost-effective and creative way. As YWCA Canada's Manager of Philanthropy and Strategic Impact Isabel leverages her economics and international development background into fundraising, strategic partnerships and organizational change in multicultural work environments.
At YWCA Canada Isabel has set out to develop strong and win-win relationships with YWCA Canada's current and new allies; to keep women's uplifting at the core of fund development goals and communications; to build bridges and collaboration internally and externally to advance women's lives; to be courageous, do more and do better with every action.
Tamara Akopcan
Administration and Finance Coordinator
Tamara Akopcan supports the Finance and Fundraising departments. Before joining the YWCA, she worked with Tourism Québec/Destination Québec, as Director of Media Relations and office manager for six years. She holds a BA in English philology, a diploma in psychology/social work, a certificate in mediation, and was trained with ACFO-Toronto in leadership for volunteer work in French communities in Ontario. Tamara has a keen interest in issues related to children and mental health, and has volunteer experience in mentoring newcomer women in transition to economic and emotional independence.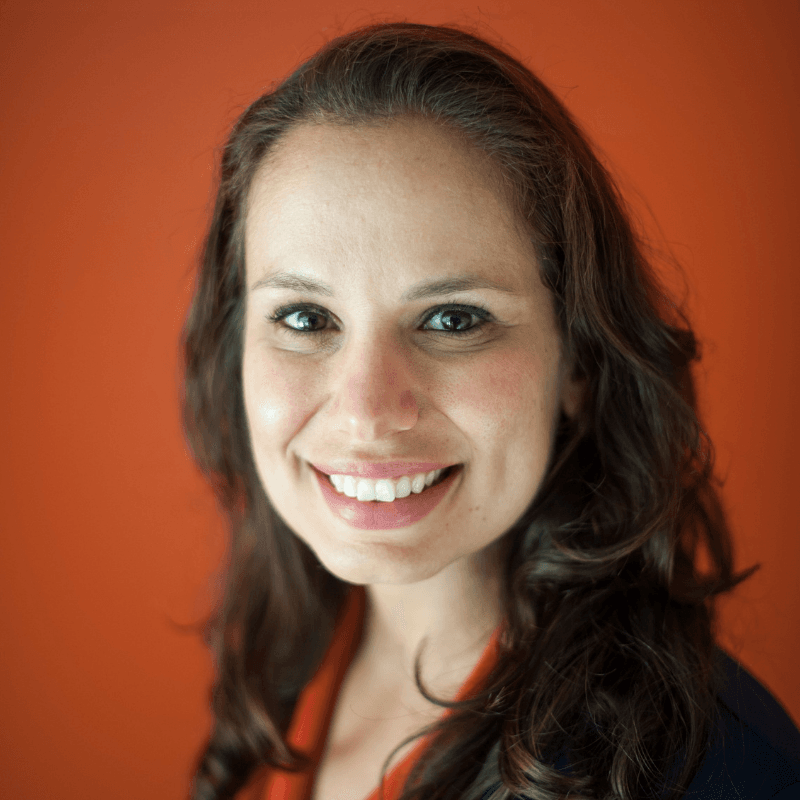 Priscila Kallfelz
Senior Projects and Communications Coordinator
Priscila Kallfelz is a corporate communications and event planning professional with over 15 years of experience in both internal and external communications, from research and analysis to planning and implementing strategies in the for-profit and non-profit sectors. Priscila has a Bachelor's degree in Social Communications as well as certificates in Corporate Communications & Public Relations, and in International Business Management. She is fluent in English and Portuguese.
At the National Office, Priscila coordinates communication efforts for multiple projects and capacity building opportunities with YWCA collaborators across the country. Priscila also coordinates young women-led initiatives such as the Young Women's Engagement Task Force and the Young Women's Leadership and Engagement Committee. She supports membership development committees, and the planning and execution of national meetings and projects. Priscila is passionate about young women's meaningful participation in decision-making processes and immigration issues affecting women and girls.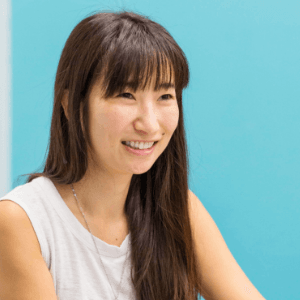 Erika Yoshida
Fundraising Administrator
Erika Yoshida has been working in the women's services sector for over two years, during this time she worked in shelters for women fleeing violence, and Newcomer Women's Services Toronto where she provided front-line support to service users, facilitated workshops, supported a weekly drop-in program.
She holds a Bachelor of Arts in English from Doshisha Women's College of Liberal Arts and a Diploma from the George Brown College  Assaulted Women's and Children's Counsellor/Advocate Program. Erika is an active member of the community, she volunteers with a range of organizations including the Asian Community AIDS Services where she has facilitated sexual health workshops for newcomer LGBTQ+ communities.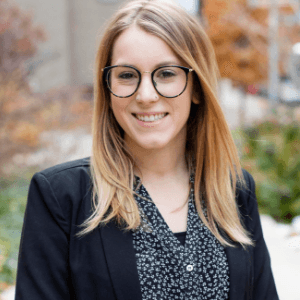 Jenny Cloutier
Bilingual Project Coordinator
Jenny Cloutier is the Bilingual Project Coordinator. In her role, Jenny supports the planning, execution and evaluation of projects. Jenny Cloutier brings over four years of front-line service working with diverse women seeking social services, quantitative and qualitative social research and policy skills and is fully fluent in French and English.
Previously, Jenny worked in Quebec City as a Community Organizer for the Government of Quebec's Integrated Health and Social Services Centre in the suburbs of Quebec City. There, she led the development of several projects focused on increasing access to social determinants of health such as food security, and social inclusion.
Jenny Cloutier holds a Bachelors of Social Work from the Université du Quebec a Rimouski. While there, she worked as a research assistant on several research projects focused on addressing gender-based violence, and advancing gender equity.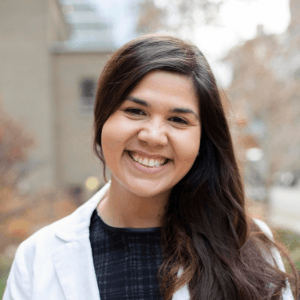 Stephanie Frisina
Projects and Communications Coordinator
Stephanie Frisina is the Project & Communications Coordinator at YWCA Canada. Stephanie has an undergraduate degree in Women's Studies and Feminist Research from Western University in London, Ontario. She has a MA in Women and Gender Studies from Mount Saint Vincent University and Saint Mary's University in Halifax, Nova Scotia. She has a diploma in Assaulted Women's and Children's Advocate and Counsellor from George Brown College in Toronto, Ontario. She came to the movement as a co-op student at YWCA Hamilton. Throughout her journey at YWCA Hamilton she was a facilitator and then Coordinator of Young Women and Girl's Programs. Her passion for the movement is in girl's studies and programs, women in leadership, civic engagement and politics. She has an additional interest in women and girls in the media and pop culture.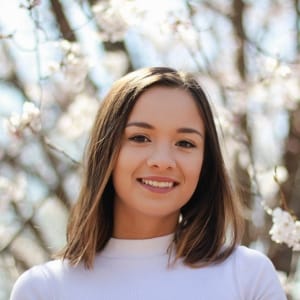 Jennifer Gammad Lockerby
Policy & Communications Assistant
From direct service, to policy advocacy, to philanthropy, Jennifer (she/ her) has a history in the social change sector in Canada and beyond. Before joining YWCA Canada, she worked with a feminist communications organization in the Philippines and completed a Social Innovation Fellowship with the McConnell Foundation in Montreal. She also supported Ontario Campaign 2000, a coalition focused on the elimination of child and family poverty. Her prior involvements include working on the ground with a grassroots legal clinic, a community food centre, and a women's shelter.
She holds a Joint Honours Bachelor's degree in Political Science and International Development Studies from McGill University. Professionally, Jennifer is skilled in accessible communications, policy analysis, storytelling, and strategic knowledge. Personally, she is passionate about migrant justice, workers' rights, and supporting queer and trans women of colour. She speaks English and French.