Projects & Initiatives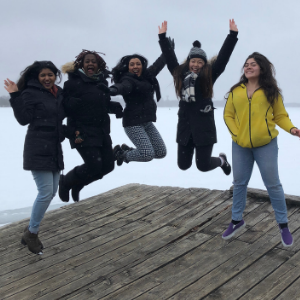 YWCA Canada exists to strengthen the YWCA movement's connectivity, capacity, and sustainability.
We do this by providing member associations with a range of tools, resources, and training.
We provide support to a network that enables associations, their leaders, and subject matter experts to share expertise that align efforts, maximizes our collective energy and resources.
In collaboration with YWCAs across the country, we develop and scale up local programs, secure funding for, and coordinate national programs and initiatives that expand best and promising practices.
Some of our projects and Initiatives include: