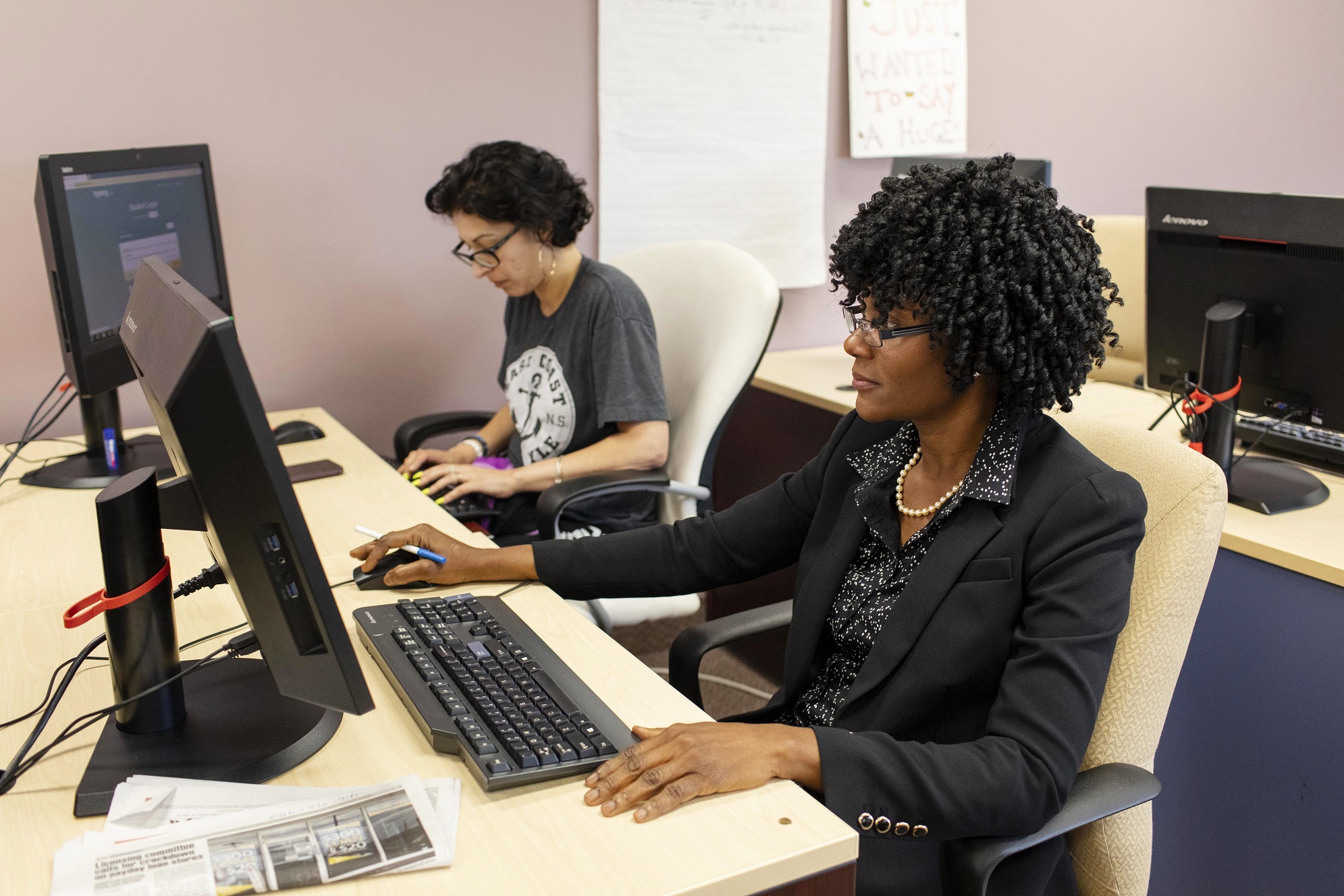 DigitalSmarts
Investing in digital literacy to break barriers
About the Project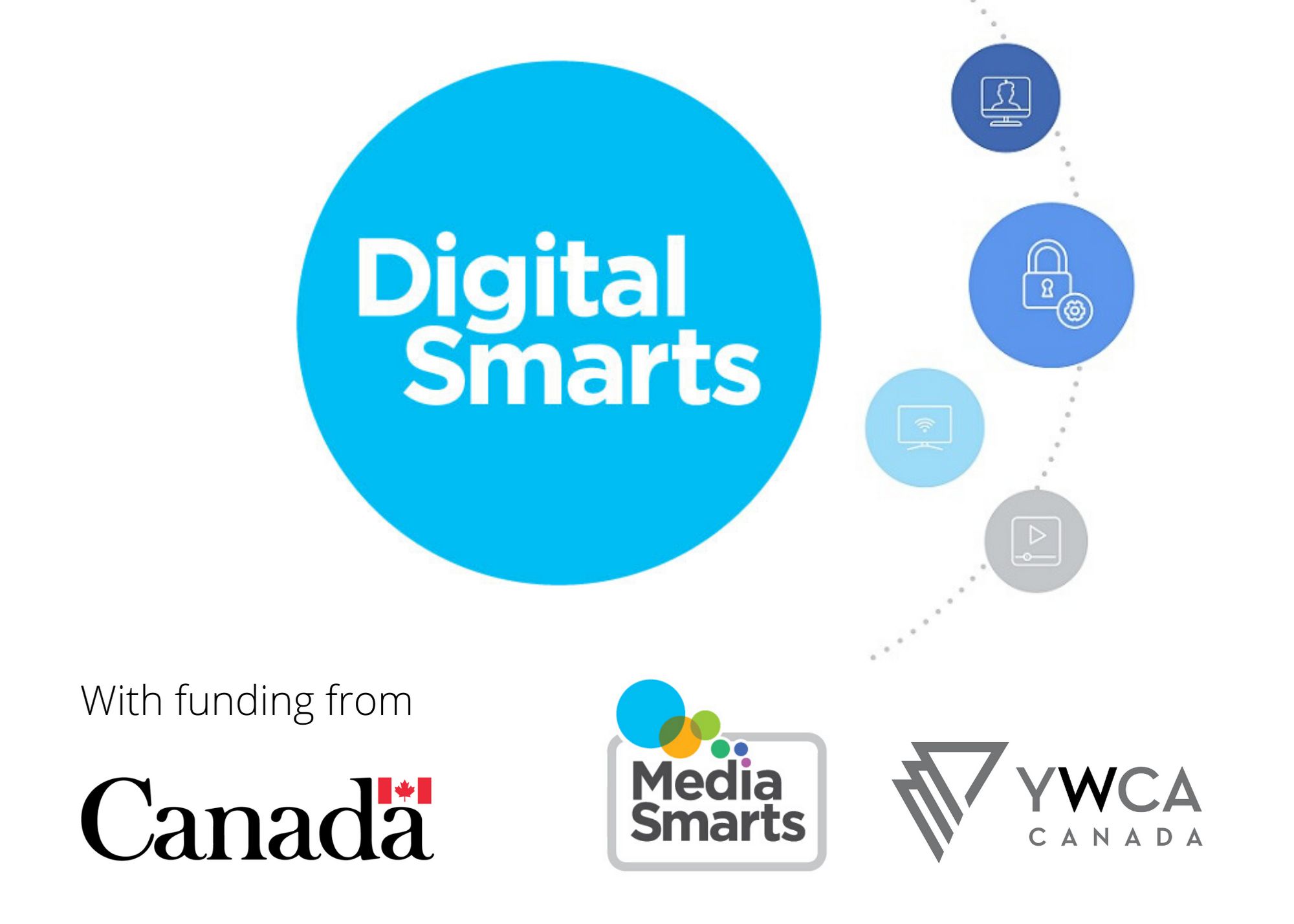 Digital literacy is a tool necessary for education, employment and economic participation, civic engagement, social inclusion, and even health and wellness. It reinforces existing inequalities based on socioeconomic status, ethnicity, education, immigration status and gender.
Given the importance of digital literacy to under-represented populations, YWCA Canada and MediaSmarts have partnered to develop and deliver a digital literacy skills program– DigitalSmarts – to empower and support people across the country.  Funded by Innovation, Science and Economic Development Canada, DigitalSmarts is a four-year program.
Seven YWCAs are delivering this training in their communities:
For more information, please contact Natasha Stephens at nstephens@ywcacanada.ca
Impact
Through DigitalSmarts, YWCAs provide free, easily accessible and supportive digital literacy training that meet the specific needs of participants from various vulnerable populations.
The program will train YWCA trainers who will then train facilitators in their centres to deliver workshops using tools designed and developed by MediaSmarts with various audience needs in mind. YWCAs are working to train over 3,500 people.
The workshops cover topics such as securing devices and information, effective searching, authenticating information, protecting privacy, online banking, geolocation and GPS, online shopping, digital calendars, job searching, online profiles, social networking, email/texting/messaging/Facetime/Skype, e-learning, ethical use and cyberviolence.
Recognizing that the digital landscape is constantly changing, the program is adaptive and will shift to include emerging platforms and issues.
Testimonials
What people are saying about the program:
"The workshops helped me become more knowledgeable about digital literacy and keeping myself and family safe online. It helped me to start a conversation about privacy and what I could do to take a more proactive approach." – Workshop participant
"The workshop was good. It had a lot of information and I have learned some skills." – Workshop participant
 "One participant who had never used a tablet before said 'I can't believe you are trusting me with these things!'. They've shown a huge increase in confidence." – Instructor
"Feel free to give me a call or send me a message if you are stuck!" – Participants supporting each other and establishing a network for practice after the session.