About the meeting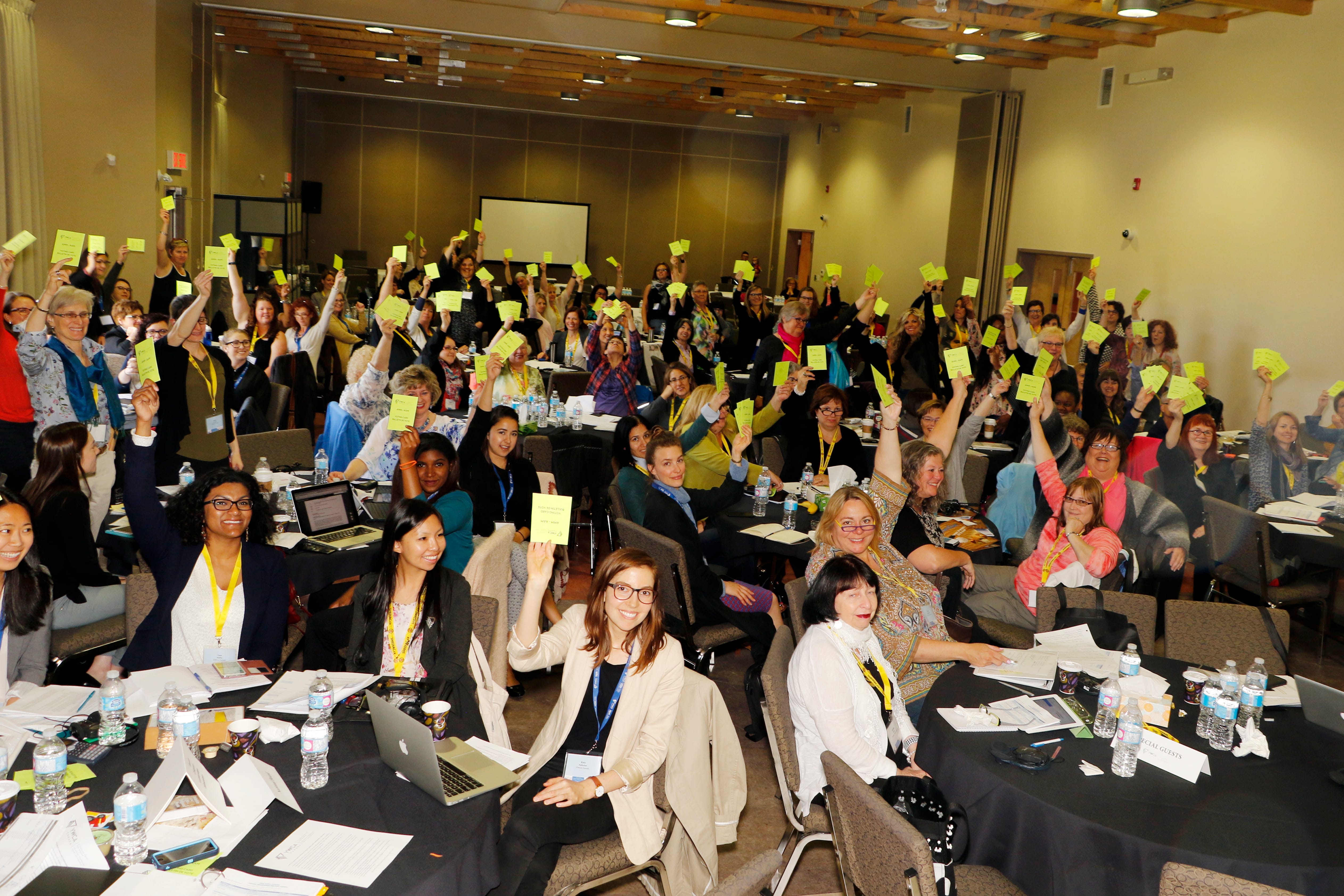 YWCA Canada's 130th Annual Members Meeting
REconnect. REcharge. REinvent. Strengthening the YWCA for the next 150 years.
Hosted by YWCA Toronto, the oldest member association in Canada, this three-day event is a forum for YWCA leaders to make critical decisions. It includes a full program of incredible speakers, workshops, panels and activities that will build capacity to strengthen the YWCA for another 150 years. We will honour the accomplishments and contributions of volunteers and staff who have worked toward the advancement of the YWCA movement and the betterment of women's lives.
This meeting offers YWCA volunteers and staff from across the country the opportunity to share knowledge, best practices, discuss emerging trends and issues, strategize on collective actions and network with one another.
Board Chairs/Presidents, Executive Directors/CEOs of YWCA Canada's Member Associations, as well as Board volunteers, staff, and special guests typically attend the meeting. The Young Women's Leadership and Engagement Committee encourages Member Associations to include at least one young woman in their delegation.
For information about Toronto, how to get around, things to do and where to eat, check out YWCA Toronto's Information Package.
Scroll down for information about:
Registration
Accommodation and Meeting Venue
Program
Call for Young Women's Leadership Miles
Proxy Voting Forms
Recognition Awards Nomination Form
Years of Service Questionnaire
Call for Board Nominations
Mutual Respect Protocol
Committee Reports
This page is frequently updated. Check back often to make sure you have the information you need in preparation for the meeting.
Attending AMM for the first time? We have you covered. After registering, stay tuned for an email with information regarding the orientation webinar for new delegates.
Registration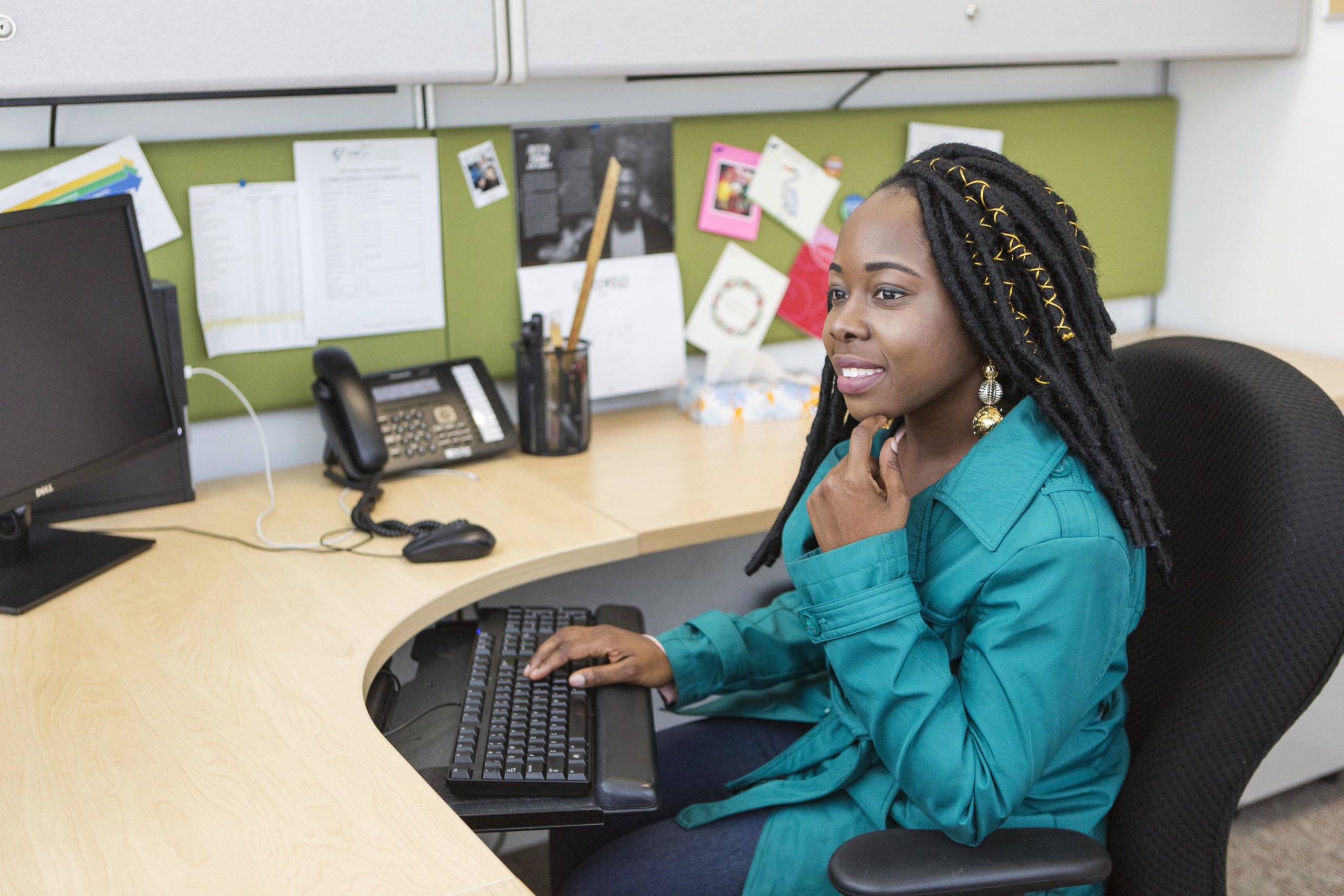 Fees & Important Information
Registration fee: $750
Late registration fee (after May 23 to June 2): $1000
Please note: The registration fee includes one ticket for the Recognition Awards Lunch & YWCA Canada's REconnect – REcharge – REinvent Celebration. The celebration will include a keynote from Tonika Morgan, surprise performances, the award ceremony, and lunch at The Holiday Inn Downtown Toronto.
Childcare
Qualified people will provide child minding services at the venue during the meeting day. Please confirm your childcare needs before April 29 so that we can book the appropriate number of staff.  Please indicate if you will require childcare on the registration form.
Allergies & dietary restrictions 
YWCA Toronto will work with caterers to accommodate delegates with food allergies and dietary restrictions. It is most helpful if we have this information as far in advance as possible.
Cancellation
Cancellation prior to event will be subject to a $50 administration fee. Cancellations prior to May 16 will be given a full refund, less the administration fee. Cancellations after May 16 will not be refundable.
Accommodation
A second block of rooms has been set aside at the Chelsea Hotel Toronto as the Holiday Inn Toronto Downtown Centre has reached maximum capacity. Click here to book your room. 
Travel Costs
YWCA Canada pays the travel costs for the President/Chair and the Executive Director/CEO or any two members of Member Associations to attend the AMM. If you are driving, YWCA Canada will reimburse you at a rate of $.55 per kilometre.  If you are flying, YWCA Canada will reimburse you for the lowest regular fare (i.e. three week advance economy booking rate) for the Chair/President and the ED/CEO or any two members.  YWCA Canada will not reimburse you for change fees, cancellations, insurance, etc.  YWCA Canada does not cover any ground transportation to/from your home to the airport or to/from the airport to the hotel.
Click here for travel expense claim form.
Contact information
For questions about registration, please contact Julia Horel at jhorel@ywcatoronto.org or 416.961.8101 ext. 324.
For more information or questions about AMM, please contact Jenny Cloutier at jcloutier@ywcacanada.ca or 416-962-8881 ext. 232
Click here to view the most resent FAQ document.
Register here
Program & Theme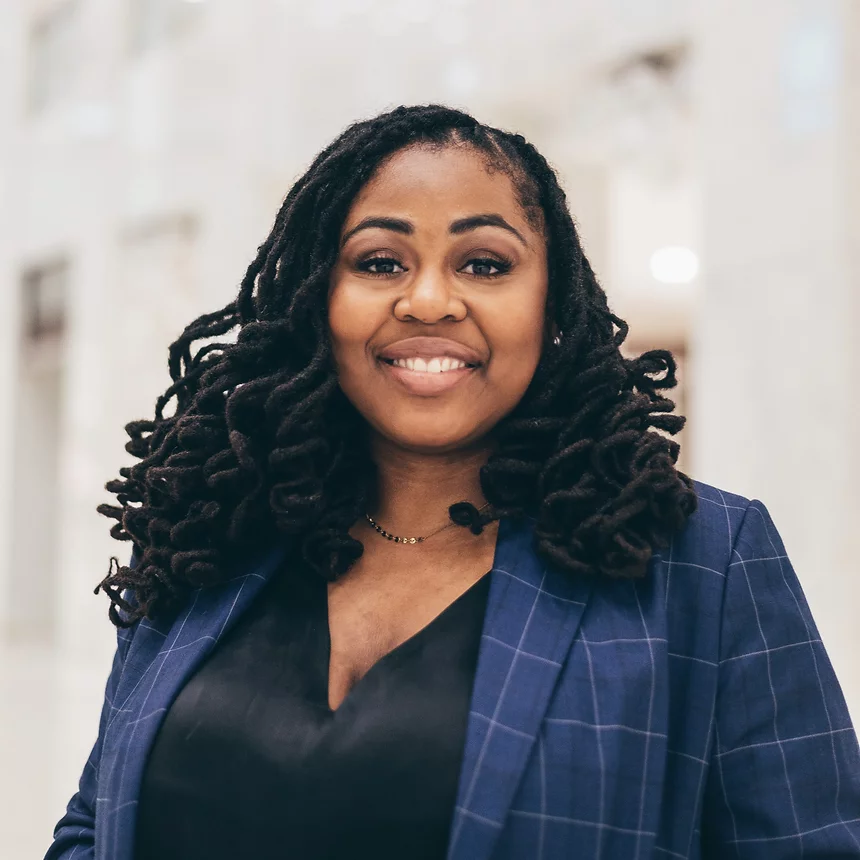 Keynote Speaker
Toni Morgan is a Canadian award-winning strategist, technologist, and resilience expert. Transforming organizations and communities for more than 20 years, her journey began as homeless, high school drop out, living in Toronto. Since then, advocacy has been central to Toni's professional journey.
Her ability to lead organizational transformation began early in her professional life. At 22, Toni successfully led her first $1M project, serving single mothers in Jane/Finch. By 26, she became the youngest senior manager at Toronto Housing, North America's second-largest affordable housing provider, where Toni led strategy, policy, and partnerships. Her penchant for launching, leading, and growing new initiatives led her to academia in 2014, where she became an adjunct instructor in strategic management and leadership. In 2015, Toni relocated to Boston, Massachusetts to pursue graduate studies at Harvard University. In 2016, she was awarded both the Education Entrepreneurship Fellowship and became a Visiting Fellow at the Edmond J. Safra Center for Ethics at Harvard University. In both roles, Toni continued her management, strategy, and leadership work, working alongside faculty in law, anthropology, and education to advance research in two distinct areas: public interest technology, and community creativity. It was there, that Toni pivoted into the world of law, as the managing director of the Center for Law, Innovation, and Creativity at Northeastern University School of Law, Boston's only social justice law school. Toni is the recipient of numerous awards for her work in innovation, education, leadership, and justice in the U.S. and Canada. Her work inspires and challenges organizations to re-imagine how to develop people and work cultures for the 21st century. Toni has been featured locally and internationally in Vice, Forbes, CNBC, London Guardian, Boston Globe, Globe and Mail, MTV, and more. Currently, Toni spends her time between Boston and Silicon Valley balancing her life as a graduate student at MIT and the Manager for Responsible Innovation at Bytedance, the parent company of the world's largest social media startup, TikTok.
Program & Theme
REconnect. REcharge. REinvent… Strengthening the YWCA for the next 150 years.
For a detailed agenda, click here.
We will be hosting four simultaneous capacity building workshops this year from 10:30AM-12PM EST. Register below:
Developing Digital Responsiveness in Charitable Organizations 
Presenter: Hannah Lin, Executive Director, YWCA Muskoka
Click here to register
Financial Toolkit 101 
Presenters: Brian Katz, Director of Finance and Administration; Kira Tokarev, Manager of Finance and Operations; Lorena Holguin, Accounting Assistant, YWCA Canada
Click here to register
Applying an Innovation Mindset to Non-Profits 
Presenter: Tashmia Ismail, Vice-President of Innovation Consulting, MaRS
Click here to register
Building Our Capacity to Build 
Presenter: Canada Mortgage and Housing Corporation
Click here to register
Young Women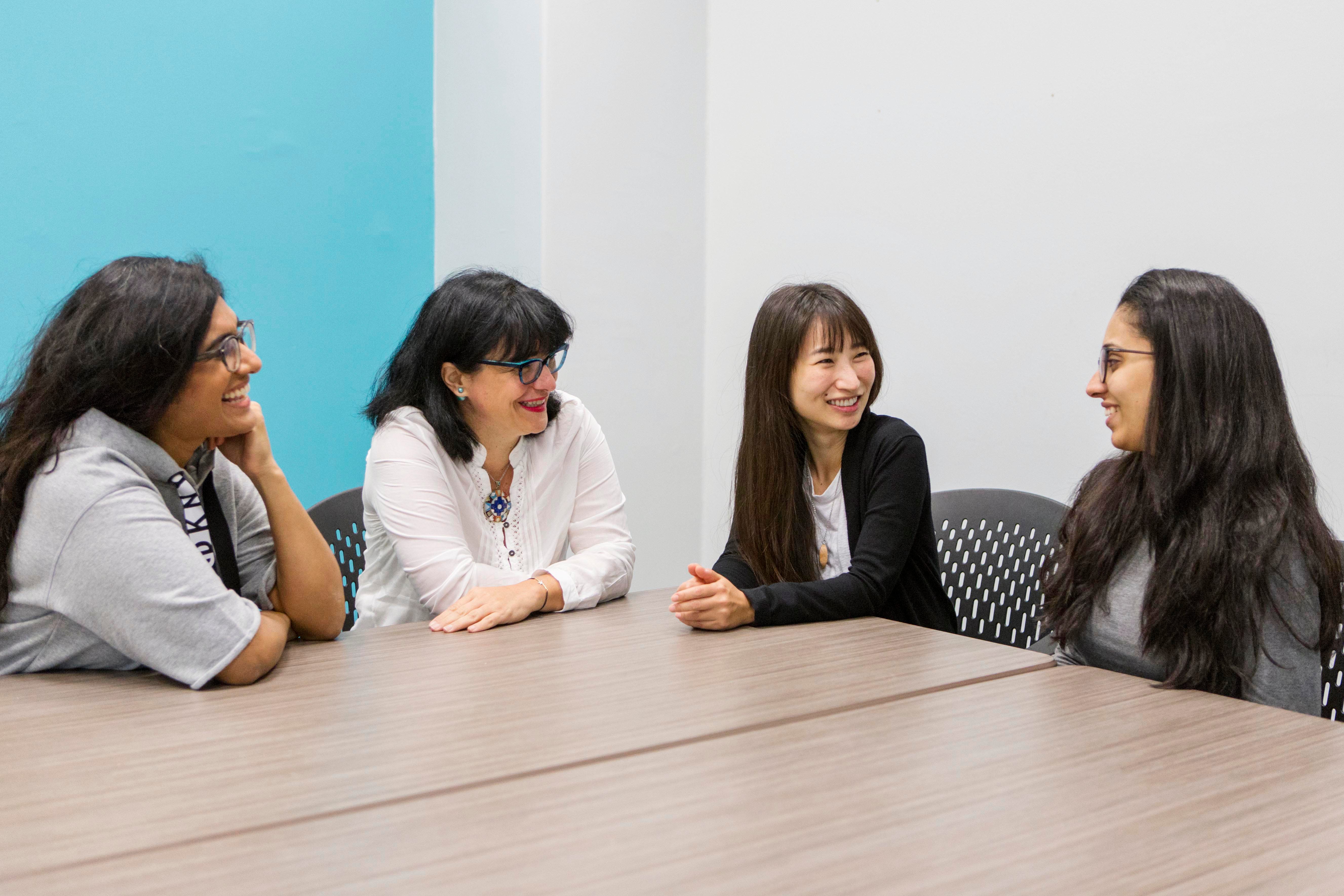 Young Women's Leadership & Engagement 
As AMM is happening in a hybrid model, the Young Women's Leadership & Engagement Committee decided to have their meeting on Zoom. This way, we hope to see more young women and gender-diverse youth join this year's meeting. The meeting will take place on Friday, June 3rd, 2022, from 12 pm to 1 pm EST. Are you 30 years old or under? Join the Young Women's Leadership & Engagement Committee for an online meet-up where we will get to know each other, talk about Engagement, Leadership, and more!
Register here: https://us06web.zoom.us/meeting/register/tZApcemsrDouEta7-3B140LXnpXVpf4our3T
If you want to get in touch with the Young Women's Leadership & Engagement Committee, contact Jenny Cloutier, Senior Coordinator, Member Services at YWCA Canada, at jcloutier@ywcacanada.ca or visit our We Build Leaders' page to learn more about the Committee.
Other Businesses
Special Recognition Awards
Call for 2022 Board Nominations
YWCA Canada's Mutual Respect Protocol