About the meeting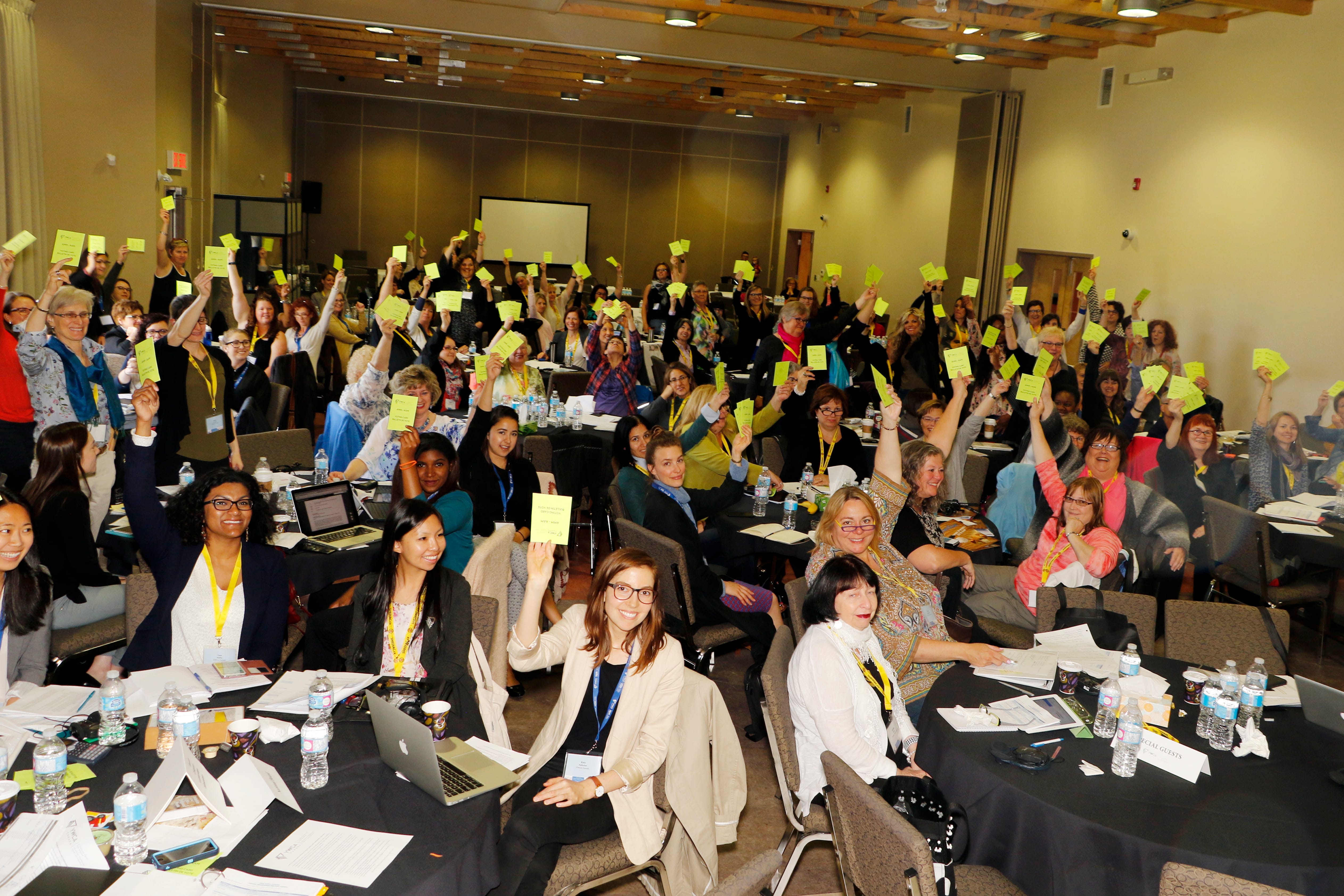 YWCA Canada's 131st Annual Members Meeting
Leading through changing landscapes
Hosted by YWCA Prince Albert, this three-day event is a forum for YWCA leaders to make critical decisions. It includes a full program of incredible speakers, workshops, panels and activities that will build capacity to strengthen the YWCA. We will honour the accomplishments and contributions of volunteers and staff who have worked toward the advancement of the YWCA movement and the betterment of women's lives.  
This meeting offers YWCA volunteers and staff from across the country the opportunity to share knowledge, best practices, discuss emerging trends and issues, strategize on collective actions and network with one another. 
Board Chairs/Presidents, Executive Directors/CEOs of YWCA Canada's Member Associations, as well as Board volunteers, staff, and special guests typically attend the meeting. The Young Women's Leadership and Engagement Committee encourages Member Associations to include at least one young woman in their delegation. For information about Waskesiu, how to get around, things to do and where to eat, check out YWCA Prince Albert's Information Package. 
Scroll down for information about: 
Registration Information

Accommodation and Meeting Venue

Program

Call for Young Women's Leadership Miles

 

Proxy Voting Forms

Recognition Awards

Committee Reports

Workshops and Training Programs

Mutual Respect Protocol (Please note that attendees will be asked to read the protocol and sign a statement affirming their commitment to its terms before the meeting.)   

 
This page is frequently updated. Check back often to make sure you have the information you need in preparation for the meeting.
Attending AMM for the first time? We have you covered. After registering, stay tuned for an email with information regarding the orientation webinar for new delegates.
FAQ
Click here for answers to the most frequently asked questions.
Registration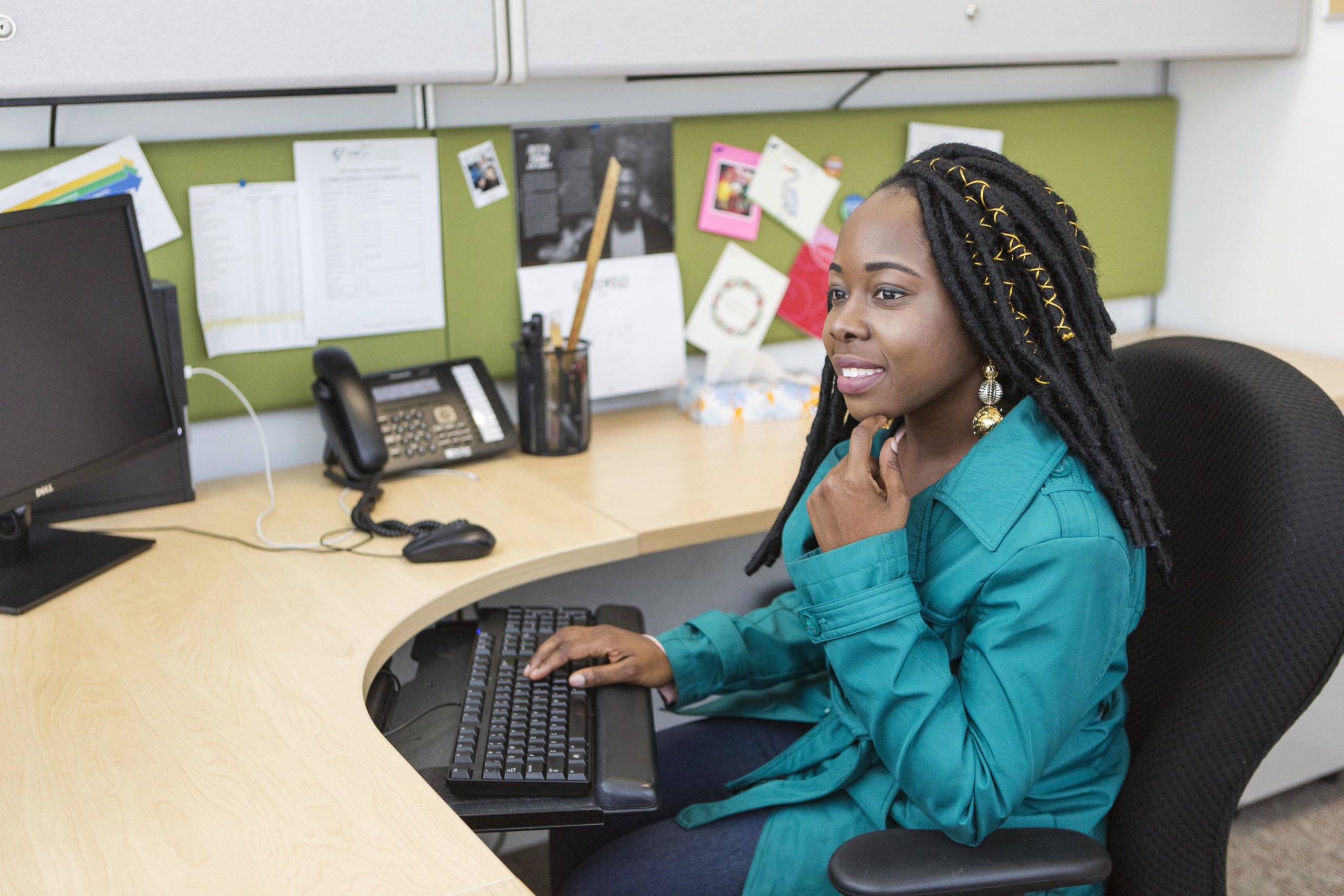 Fees & Important Information
Registration fee: $750
Late registration fee (after April 30 to May 19): $1000
Please note: The registration fee includes one ticket for the Recognition Awards Event at the Elk Ridge Resort in Waskesiu Lake (Hwy 264, Waskesiu Lake SK S0J 2Y0). If you require additional tickets, or if you are attending only this part of the meeting, please select the correspondent option on the registration page.
Childcare
Qualified people will provide child minding services at the venue during the meeting day. Please confirm your childcare needs before April 29 so that we can book the appropriate number of staff.  Please contact amm@ywcaprincealbert.ca to request childcare.
Allergies & dietary restrictions 
YWCA Prince Albert will work with caterers to accommodate delegates with food allergies and dietary restrictions. It is most helpful if we have this information as far in advance as possible. 
Cancellation
Cancellation prior to event will be subject to a $50 administration fee. Cancellations prior to May 16 will be given a full refund, less the administration fee. Cancellations after May 16 will not be refundable.
Contact information
For questions about registration, please contact Jesse Kendall at amm@ywcaprincealbert.ca or 306-763-8571.  
For more information or questions about AMM, please contact the Member Services Team at mst@ywcacanada.ca  
Accommodation
A block of rooms has been set aside at the Elkridge Resort in Waskesiu Lake, SK. Please use booking code 163249 when you are making your booking for the room block by March 31, 2023. You can call 306-663-4653 to book.
Travel Costs
YWCA Canada pays the travel costs for the President/Chair and the Executive Director/CEO or any two members of Member Associations to attend the AMM. If you are driving, YWCA Canada will reimburse you at a rate of $.68 per kilometre.  If you are flying, YWCA Canada will reimburse you for the lowest regular fare (i.e. three week advance economy booking rate) for the Chair/President and the ED/CEO or any two members.  YWCA Canada will not reimburse you for change fees, cancellations, insurance, etc.   
NEW: YWCA Canada will cover ground transportation to/from your home to the airport or to/from the airport to the hotel. 
Click here for travel expense claim form.
Register here (pw: YWCA23)
Program & Theme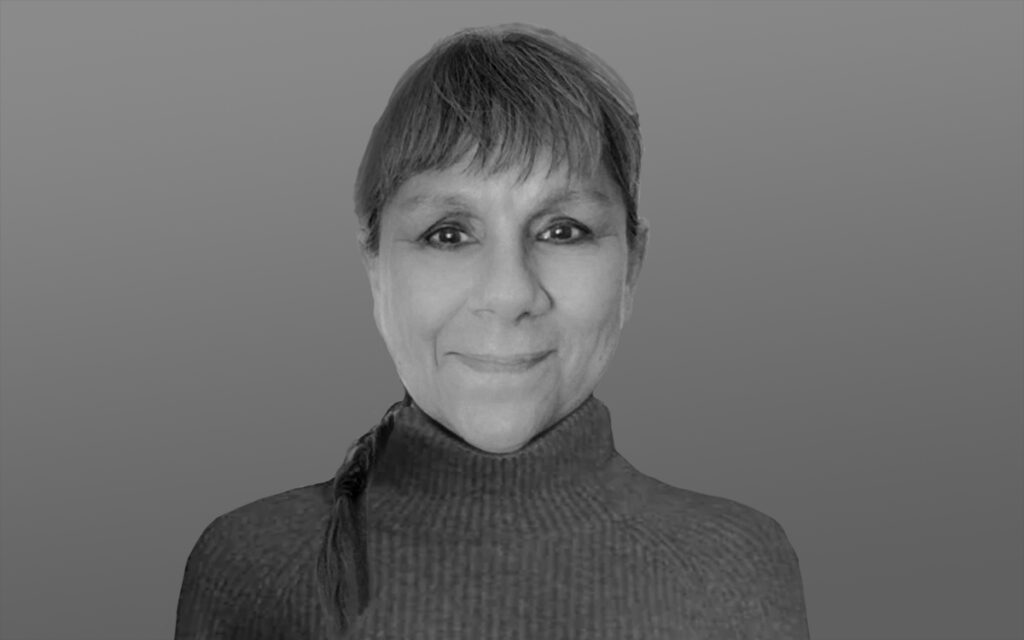 Keynote Speaker
Carol Crowe
President of Indigenous Visions Inc. since 2006, provides Environmental and Leadership Training, Facilitation, Environmental Wilderness Training, Land Use Planning, Climate Change Adaptation, and Leadership Energy Management, to assist communities as they build capacity to pursue sustainable projects. 
Services include consultation on Indigenous lands, traditional land use studies, and facilitation of complex issues. 
Carol is a certified ECOCanada Environmental Professional (EP) in training and education.  With experience as National Heritage Interpreter, Carol brings the history of indigenous people through storytelling and activities that engage the audience. 
Her passion is the wilderness classroom as she has diverse experience in Indigenous education from teaching a university course to the field. 
This passion has resulted in training over 400 Indigenous Environmental Monitors across Canada with the ECOCanada BEAHR programs. 
Environmental Monitor training is focused on working with grassroots communities bridging traditional knowledge and Western science to find ways to reduce impacts to lands, waters, soil, and air, while protecting indigenous knowledge and sacred places.  
Program & Theme
Leading through Changing Landscapes
For a detailed agenda, click here.
We are busy finalizing an amazing workshop series for the annual members meeting. Stay tuned for fuller descriptions and facilitator bios.  
Becoming and Inclusive Leader
In Inclusive Leadership, our workshop tailored to leaders, managers and decision-makers dives deep into conversations about the ethical use of power. We talk about bias and de-biasing, listening behind the lines, and having courageous conversations. Essential to this part of the workshop is an openness to learn. Participants will learn how to ask practical, compassionate questions and develop better active listening skills and improved means of supporting others.
Facilitated by Bakau Consulting 
Mind Your Workplace: Creating A Positive Culture for All (hybrid)
Workplace incivility is on the rise, and many employees come into the workplace unsure about what is and is not an appropriate approach in a professional environment. As a result, Psychological Safety has come to the forefront, but what does it really mean and how do you create a psychologically safe workplace? Join this interactive session to explore the foundational elements needed for creating healthy workplace environments and how each of us as individuals can and must contribute. Learn the skillset required for building open and inclusive environments, the role psychological safety plays in the success of EDI initiatives and how YW Calgary's social enterprise Mindfulicity is being used in practice for upskilling, organizational training and personal development.
Participants will take away:
1. Workplace strategies for building cultures that support healthy collegial relationships, inclusion and psychological safety
2. Personal skills and strategies for improving communication, reducing conflict and improving individual well-being
Facilitated by YW Calgary's Mairi Serpas
Join using this link: https://bit.ly/3oLPHod

AFP Fundamentals of Fundraising Course
In partnership with YWCA Regina, we will offer the AFP's Fundraising Fundamentals Course at AMM. This 2-day course will run parallel to the annual members' meeting with the first module to be offered online and a full day training occurring at AMM. It includes a comprehensive overview of fundraising principles at the fundamental level. The course content covers the roles and responsibilities of fundraisers, with emphasis on responsibilities you are likely to encounter at the beginning of your career. A limited number of spaces are available. A certificate will be provided. To register one of your colleagues please email raine@ywcacanada.ca before May 1, 2023.  Facilitated by YWCA Regina's Chelsey Lemke 
Visit https://afpglobal.org/fundamentals-fundraising for learning objectives and course information. 
Leading Adaptive Change with the 3A Coach Approach Model (Saturday, May 27)
This interactive workshop will equip participants with the mindset and skill set that empowers others to adapt to an ever-changing landscape with clarity, agency and confidence. Creating a culture marked with this way of being will cultivate an inclusive environment which nurtures a deep sense of belonging and well-being. Facilitator Betty Mutwiri 
Collaboration: A Way to Lead
In 2023, YWCA Toronto will mark the 50th anniversary of the Life Skills Coaching program that was born out of the Saskatchewan NewStart model of adult education in Prince Albert. Over the years, we have trained a host of adult educators, leaders, managers and facilitators in the art of delivering experiential learning through the Life Skills methodology. In this session, you will learn ways of establishing successful collaborations across staff, stakeholders and in team; and experience the power of collaboration in building connection and resiliency through difficult times.
Join YWCA Toronto staff to learn more about the Building Sustainable Futures project, a national collaborative of YWCAs across Canada, and learn about how collaborative work can be a powerful way to lead.
Navigating government relations authentically in rocky terrain (hybrid): Facilitator TBC
Join using this link: https://bit.ly/3NmLDVZ 

Young Women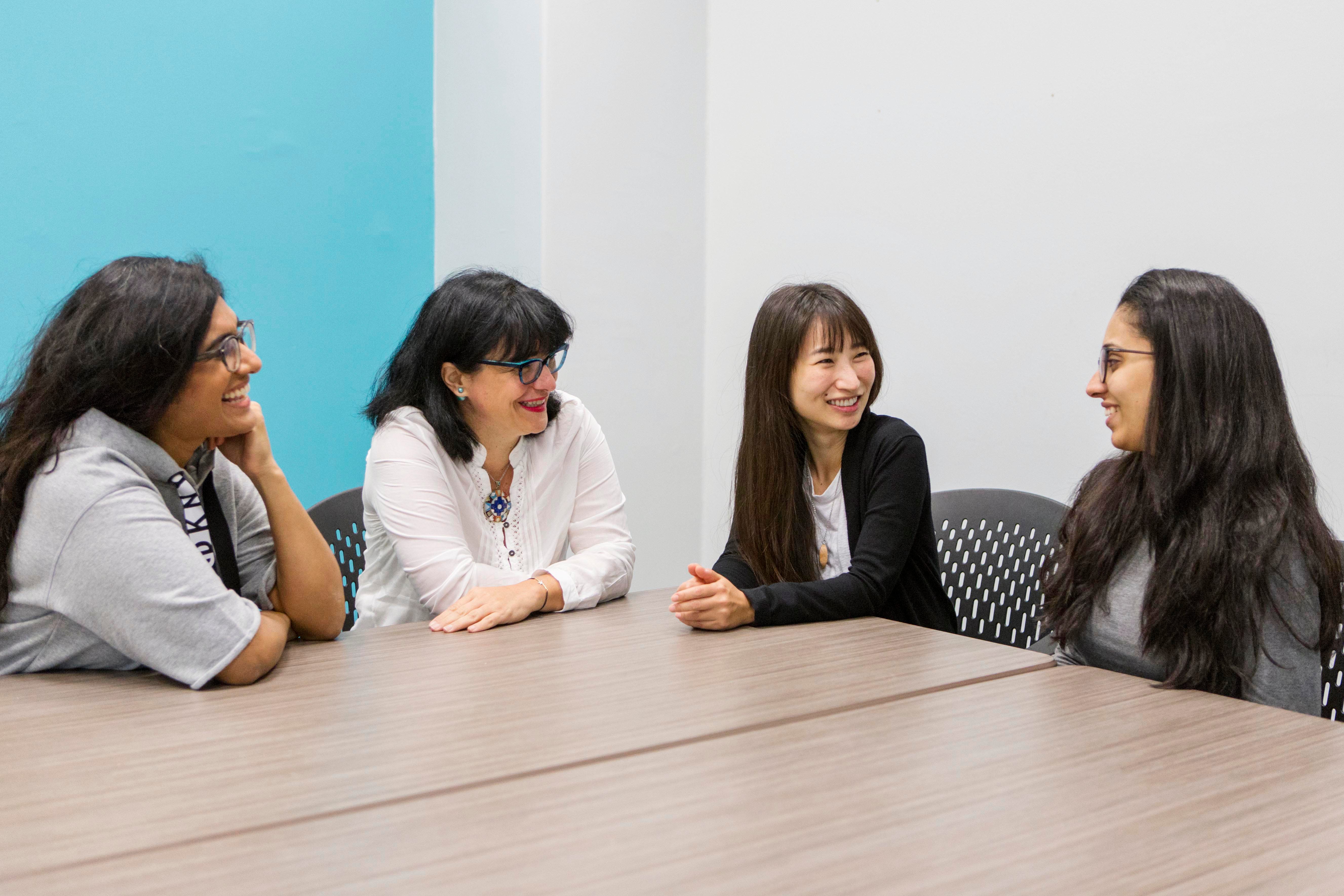 Young Women's Leadership & Engagement 
Young Women's Leadership Miles applications for AMM 2023 are open until April 16. Young women in the YWCA movement, staff or volunteers, 30 years of age or under are invited to apply for bursaries to attend the meeting. Spread the word to your networks and consider fully or partially sponsoring a young woman to attend. 
For more information and the application form, check out the Young Women's Leadership Miles Application package. 
Support the Young Women's Leadership Miles by donating to the Fund here. 
"Thank you so much for providing me and so many other young women from the YWCA movement in Canada with the opportunity to attend the YWCA conference. This investment in young women demonstrates your commitment to and value of the empowerment of young women as informed, effective, connected leaders. A million times, thank you!" – YWLM Fund sponsorship recipient. 
Other Businesses
Special Recognition Awards
YWCA Canada's Mutual Respect Protocol