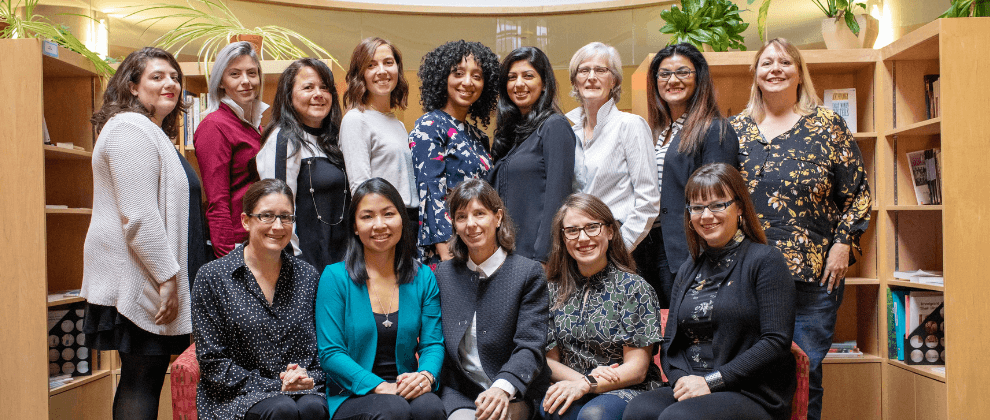 Meet our Board
Peggy Chen
Peggy Chen is a youth engagement strategist, non-profit communications professional, and a community builder. She is experienced in diverse sectors, including international development and public education, facilitating youth programs focused on women and girls' rights, community sustainability, cultural inclusion, and immigrant settlement and integration. Currently, she is a Youth Settlement Worker with the Richmond School District in Metro Vancouver, supporting newcomer high school students in their leadership development and integration into the community. Peggy received her Bachelor of Business Administration from Simon Fraser University, specializing in Marketing and Communications. She is an alumna of the Youth Ambassadors Program with Canada and a former RADIUS fellow on social innovation and entrepreneurship. Peggy first joined the YWCA movement in 2014 as a staff member of YWCA Metro Vancouver, before joining the Board of YWCA Canada in 2018. She is currently the co-chair of the Board's Young Women's Leadership Engagement Committee, and is passionate about amplifying young women's voices in the movement.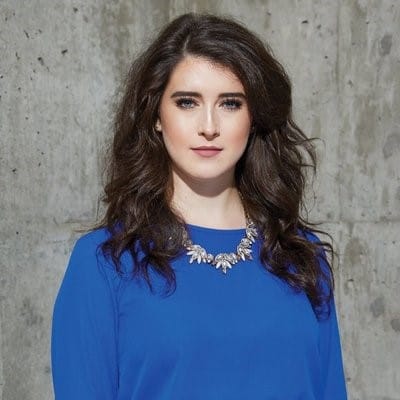 Marina Banister
Marina Banister is a born and raised Edmontonian, with a political science degree from the University of Alberta. Currently working in the field of policy and communications, Marina is putting the skills she learned as 2017-2018 President of the University of Alberta Students' Union to good use. Marina has a deep passion for community engagement and has dedicated herself to active involvement throughout her career, this led to her receiving an Edmonton Avenue Magazine Top 40 Under 40 award in 2017 for creating a program which encouraged more women and non-binary students to run in student government. Marina sits on the board of the YWCA Edmonton, is a former Chair of the City of Edmonton Youth Council, and speaks at conferences, events, and in the media about the importance of engaging women and youth in politics. When Marina is not working, she enjoys riding her bike year-round, listening to talk radio, and staying up-to-date on politics. Marina is delighted to serve on the board of the YWCA Canada and work on issues that increase gender equity in Canada.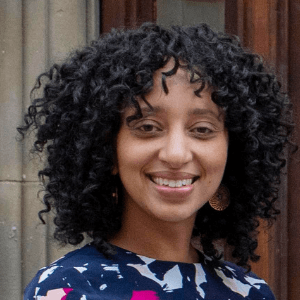 Dr. Jessica Franklin
Dr. Jessica Franklin's passion for the rights of women and girls is reflected in all areas of her life. She currently works in the Ontario Public Service as a Team Lead in the Ministry of Community and Social Services. Her areas of focus include Anti-Human Trafficking and Violence against Women Programs. Prior to this, she worked as the Manager of Women and Girls' Programs at YWCA Hamilton. In this role, she designed and delivered programming in the areas of young women's leadership development, civic engagement and gender based violence prevention. She has led collaborative projects, including the Totally Awesome Young Women's Breakfast and participated in a number of YWCA Canada initiatives including Think Big! Lead Now! Young Women's National Leadership Summit and the National Cyber Violence Knowledge Exchange Project. Jessica has also worked with external stakeholders to develop anti-violence training, policies and response protocols for McMaster University and skilled trades employers in Hamilton. Dr. Franklin has designed and taught courses in International Development Studies, Labour Studies and Political Science and is currently a sessional faculty member in the School of Labour Studies at McMaster University. Her published works examine race and gender relations, intersectionality and women's social movements in Latin America. She holds a PhD in International Relations from McMaster University, a MA in Political Science from The University of Western Ontario and a BA in Political Science and Global Studies from Wilfrid Laurier University.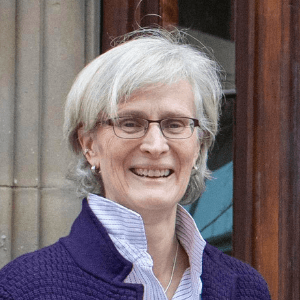 Karen Gilmore has been on the Board of YWCA Canada since 2014, and has been the Chair of the Board since June 2018. Prior to joining the National Board, Karen served for eight years on the Board of YWCA Metro Vancouver, where she was Chair for two years and also chaired the Governance & Nominating Committee. Karen is a lawyer, and is currently Vice-President & General Counsel for Fulmer Capital Partners Inc., a family investment company in Vancouver. She was previously Vice-President at Douglas & McIntyre, a Canadian book publishing company, and a partner in the national law firm of McCarthy Tétrault LLP, where she practiced corporate commercial law and founded and led the Technology & Intellectual Property Law Group in Vancouver.  In addition to volunteering with the YWCA, Karen is on the Executive of the Canadian Corporate Counsel Association—BC Section, and is a Director and BC Chapter Leader for the Womens' General Counsel Canada. She has also served on the Grants Committee of the CKNW Orphan's Fund. In 2016, Karen was awarded the BC Community Achievement Award, and the Agnes Amelia Blizzard Award from YWCA Canada.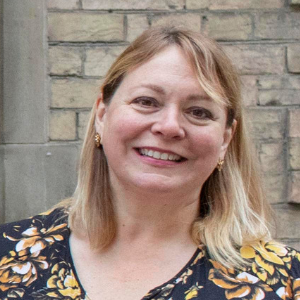 Susan Kennard
Susan Kennard was nominated to the YWCA Canada national board in 2016. She is a member of the Governance and International Cooperation committees. From 2009 – 2016 Susan was on the Board of Directors of YWCA Banff, the last 4 years as Board Chair. Susan was a member of YWCA Canada's delegation to the 57th and 59th United Nations Commission on the Status of Women and also represented YWCA Canada as a delegate at the 2015 YWCA World Council in Bangkok Thailand. Susan lives in Banff and is on the management team for Parks Canada Banff Field Unit. Prior to that she was the Director and Executive Producer of the Banff New Media Institute at the Banff Centre for the Arts. She also worked for Dateline NBC New York, CBC Newsworld, CBC Radio and started her career in the campus/community radio sector at the local and then national level. Susan has an MA in communication for Development from the University of Malmö, Sweden, Graduate diploma in Communications Studies from Concordia University Montreal and a B.A. from the University of Regina.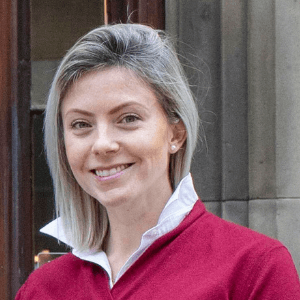 Serena King
Sereena King holds a Bachelor of Commerce with Distinction from the University of Saskatchewan and is a Chartered Professional in Human Resources. She has over 17 years professional HR experience with CNH, Hatch, and BHP, along with 5 years as a post secondary instructor for an HR certificate program. She is a senior results focused leader supporting business through effective strategic planning, change management, organization design, and innovative talent attraction and development initiatives. Currently, she is accountable within BHP for strategic integrated HR service delivery in Canada and Global Projects. Sereena has developed and implemented an industry leading Inclusion and Diversity strategy, geared at making a step change within the mining industry. She recognizes the opportunity an inclusive environment and access to non traditional careers can have empowering woman and unlocking possibility. Sereena's involvement with the movement began with the YWCA Saskatoon Board in 2013, going on to serve as President from 2016-2018. She joined the YWCA Canada board in 2018 in an effort to stay involved in the movement, impacting change for woman and girls across Canada. She continues to be active in supporting her local community through involvement with other boards and committees.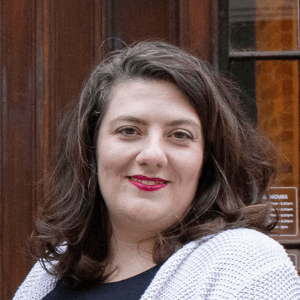 Beth Lyons
Beth Lyons is Executive Director of the New Brunswick Women's Council, New Brunswick's independent public advisory agency on women's equality.  Previous to working with the council, Beth worked as Associate Director of YWCA Moncton. She worked primarily on youth, advocacy, and community engagement initiatives.  She is also a volunteer member of YWCA Canada's Board of Directors. Over the past 4 years, Beth volunteered with the Ontario-based collective femifesto to support the creation of a media guide to reporting on sexual violence, Use the Right Words. She also serves as a community member on St. Thomas University's Research Ethics Board.  Beth holds a Bachelor of Art (Honours) from Acadia University in English and Theatre Studies; her thesis focused on cultural studies and feminist theory. She is an alumni of the Governor General's Canadian Leadership Conference and 21 Inc Atlantic Canadian leadership program.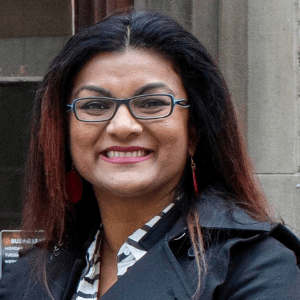 Yaso Mathu
Yasothini ("Yaso") Mathu is a Crown Attorney with Manitoba Justice-Public Prosecutions Branch.  She has worked there since 2011 and lives in Brandon, Manitoba.  She has three degrees from the University of Manitoba: Bachelor of Science, Bachelor of Arts and an LLB.  She has been on YWCA Canada's Board of Directors since 2012. Prior to that she was a volunteer with the Board of Directors at her local member association, the YWCA Brandon.  She served as President of that board from 2008 – 2011. Yaso is married to her incredibly supportive husband, Ashley Joyce, and she has two young children, Samuel and Asha. She loves to shop, travel and watch movies in her spare time.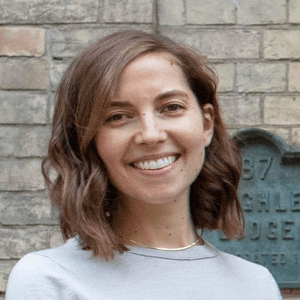 Kate Nelischer
Kate Nelischer is the Assistant Dean, Academic and Outreach Programs at the University of Toronto John H. Daniels Faculty of Architecture, Landscape, and Design. She is also a PhD in Planning candidate at the University of Toronto, where her research focuses on smart cities. She is currently studying the land development, policy-making, and community engagement processes associated with the Google Sidewalk Labs plan for a new smart neighbourhood on Toronto's waterfront. Kate previously worked in urban planning and community consultation for the City of Toronto and local firm The Planning Partnership. Kate regularly writes for a number of urban-focused publications, including Spacing, SITE, and Ground Magazine, and lectures on engagement practices for planning and design professionals. She has been a member of the YWCA Canada Board of Directors since 2013, where she has served as the Co-chair of the Young Women's Leadership Miles Committee and is currently the Chair of the Nominating Committee. Previous to her time on the National Board, Kate served on the Board of YMCA-YWCA Guelph.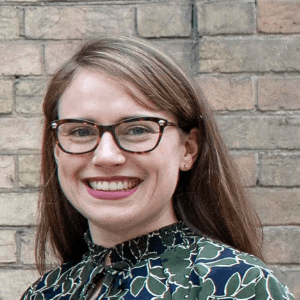 Brittany Tibbo
Brittany Tibbo, CIPP/C, CIPM, FIP  Senior Privacy Advisor, Government Advisory Directorate, Office of the Privacy Commissioner of Canada. Brittany began her career in Privacy as a member of the Newfoundland and Labrador Centre for Health Information Privacy and IM team. Since 2014, Brittany has provided privacy guidance and expertise to Provincial eHealth Projects and Services as an Analyst, Officer and most recently as Manager of the department. In her current capacity at OPC, Brittany provides privacy related guidance and advice to federal government departments. Brittany completed her undergraduate studies at Memorial University in St. John's, Newfoundland and Labrador and is a graduate of the Masters of Public Policy and Management Program at the University of York, UK.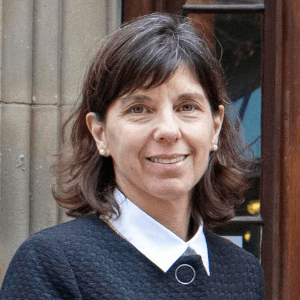 Marie-José Ouellet has been involved in the YWCA movement for 12 years. She has been a member of the National YWCA Canada board since 2014. She is currently vice chair of the board and chair of the CEO evaluation committee. Marie-José is affiliated with YWCA Québec, where she first joined the board in 2006. She was elected President of the Board from 2007 to 2014. During her mandate, she initiated the renovation project of the YWCA Québec building and as president she worked towards the creation of the Résidence St-Gabriel which offers subsidized housing for women. In her professional life, Marie-José has been the executive director of Resources Entreprises for the last 10 years, a nonprofit organization which helps entrepreneurs and small businesses and is a member of the Canada Business Network. She assists many women entrepreneurs in the creation of their business, in finding financing and in studying the market. Marie-José has worked in Spain, Portugal, and in Québec in the areas of economic development, industry, technology as well as in communications, graphics and branding agencies and in strategic business. She holds an MBA with a specialty in marketing from ESIC, Business & Marketing School located in Madrid, Spain and a BA in translation from the Université Laval, à Québec.  French, English, Portuguese, and Spanish are all part of her life and her journey. She is a mother to 2 young women in their 30s with whom she shares both personal and professional challenges. She practices yoga daily, her path to health, resilient, and clear conscience.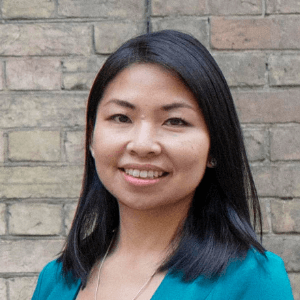 Yulena Wan
Yulena  Wan  was born, raised, and continues to live in Hamilton, Ontario.  She is a Chartered Professional Accountant and works by day as Manager of Corporate Services at the Hamilton Community Foundation, a leader in philanthropy working to create a vibrant and inclusive city.  She began her work in the movement on the local Board at YWCA Hamilton in 2010, participating in a number of Executive roles and committees.  In 2016, she joined the National Board at YWCA Canada. As the Treasurer of the organization, she chairs the Audit and Finance Committees. In her community, she is involved in a number of other governance roles, volunteers at income tax clinics and other community events, and was named a CivicAction DiverseCity Fellow.