Meet our Board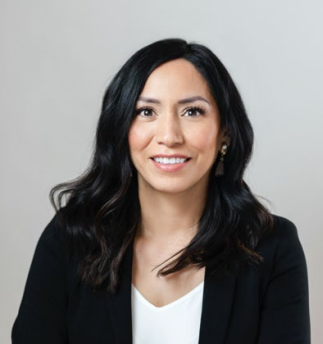 Clarice Anderson
Clarice Anderson is a proud member of the Saddle Lake Cree Nation. She holds a Master's degree in Land Based Education and has worked in the field of education for 21 years in various capacities. Clarice is passionate and committed to building capacity in Indigenous education. As a child of a residential school survivor, she understood at an early age the importance education played in her life and those around her. This understanding became a driving force in her pursuit of higher education and fulfilling care. Clarice is also a former member of the YWCA Edmonton Board of Directors.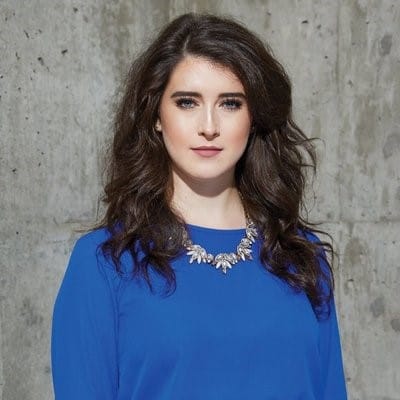 Marina Banister
Marina Banister is a born and raised Edmontonian, with a political science degree from the University of Alberta. Currently working in the field of policy and communications, Marina is putting the skills she learned as 2017-2018 President of the University of Alberta Students' Union to good use. Marina has a deep passion for community engagement and has dedicated herself to active involvement throughout her career, this led to her receiving an Edmonton Avenue Magazine Top 40 Under 40 award in 2017 for creating a program which encouraged more women and non-binary students to run in student government. Marina sits on the board of the YWCA Edmonton, is a former Chair of the City of Edmonton Youth Council, and speaks at conferences, events, and in the media about the importance of engaging women and youth in politics. When Marina is not working, she enjoys riding her bike year-round, listening to talk radio, and staying up-to-date on politics. Marina is delighted to serve on the board of the YWCA Canada and work on issues that increase gender equity in Canada.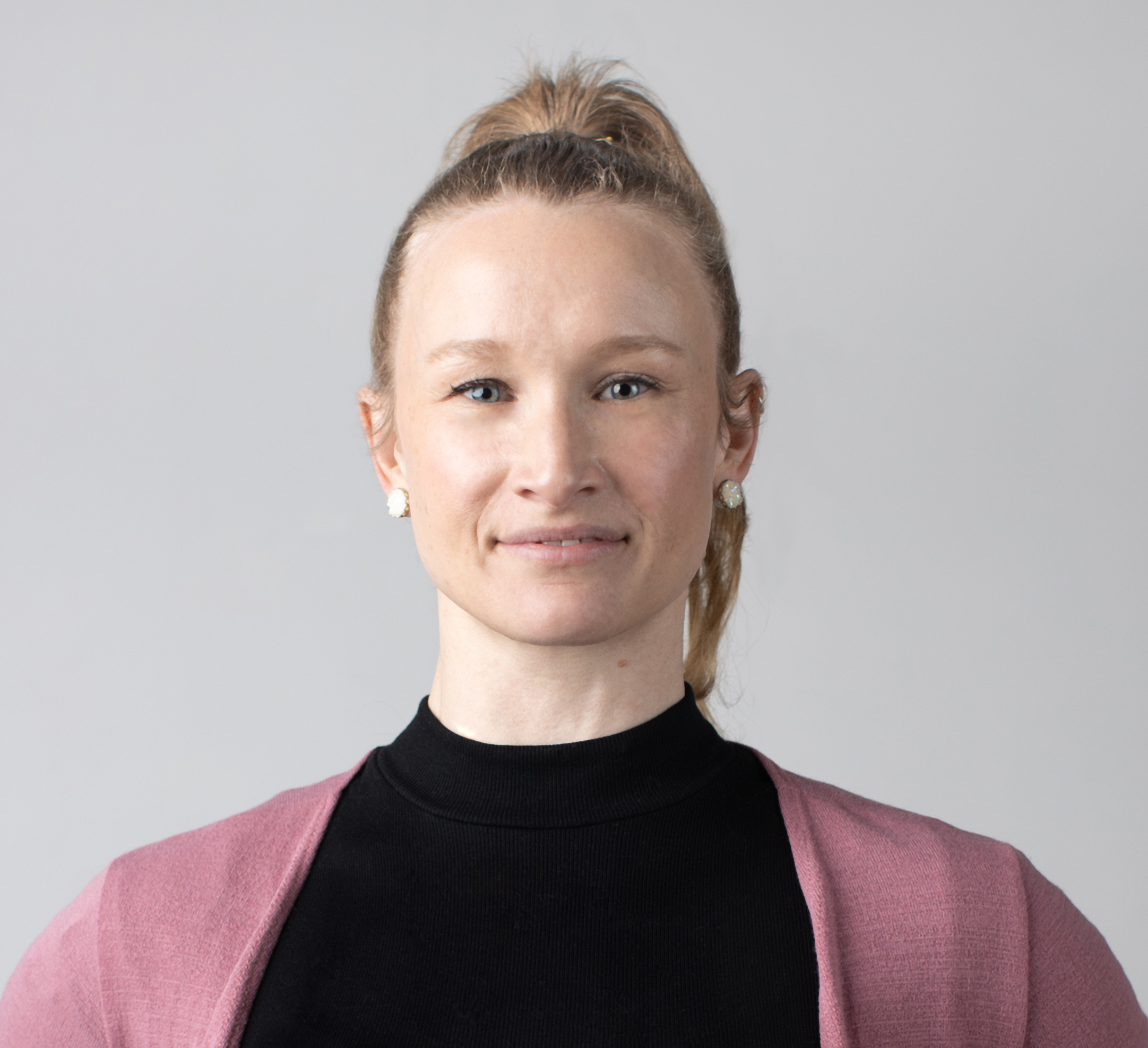 Meghan Cadue
Meghan is a communications professional with close to 20 years of experience in the not-for-profit, private and public sectors. Currently, she works for a tech innovation hub, leading the organization's marketing team and communications functions. Having worked locally and internationally in communications, program development and project management throughout her career, Meghan is focused on supporting and building strong partnerships and relationships.
She has volunteered on several boards focused on professional development for young professionals and community health boards. She first joined the YWCA movement as member of the YWCA Halifax Board of Directors in 2017 and has served on governance and fund development committees. Currently, she serves as Board President. Meghan completed her undergraduate degree from Mount Allison University in Sackville, New Brunswick with a Bachelor of Arts in International Relations with a focus on Gender Studies. She also has a Master of Arts degree in Political Science from Memorial University of Newfoundland, in St. John's, Newfoundland & Labrador.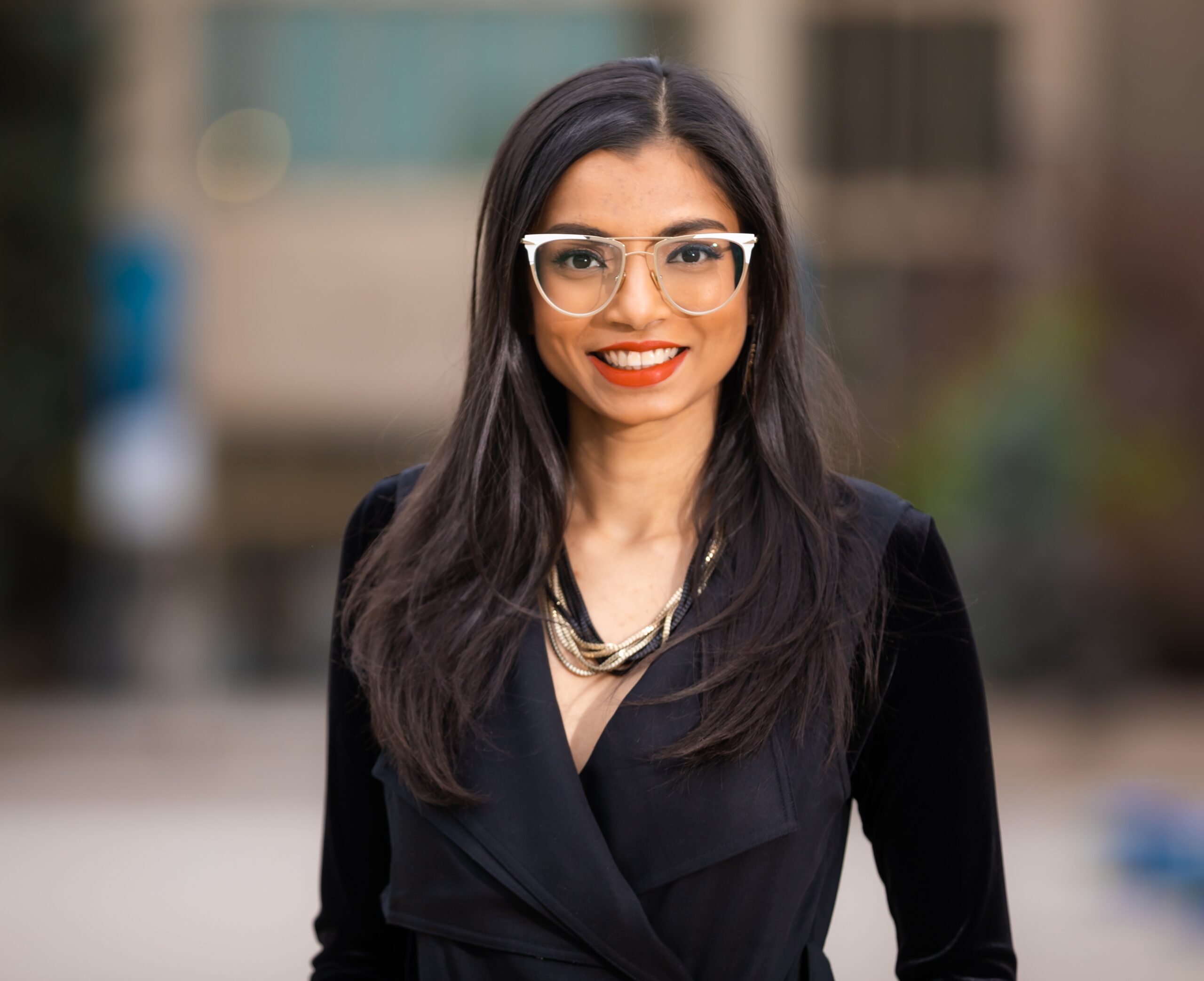 Shifrah Gadamsetti
Shifrah Gadamsetti is a registered nurse with a passion for public health and public policy. She has leveraged her frontline experience in healthcare to shape public policy and community engagement on a local, national, and international level by prioritizing harm reduction, intersectionality, and primary care in her practice.
Recognized as a fierce advocate for education, equity, and civic engagement, Shifrah is experienced in a diverse range of roles throughout the non-profit and governmental sectors. Including as an Executive Advisor for the Mental Health Commission of Canada, a Canadian delegate for the 63rd session on the UN Commission on the Status of Women, and an inaugural recipient of the Open Education Global Award for Excellence. 
Shifrah holds a Bachelor of Nursing and a Bachelor of Arts in Sociology with a Minor in Women and Gender Studies from Mount Royal University in Calgary, Alberta, and will soon complete her Master of Political Management at Carleton University. 
Shifrah is deeply committed to increasing representation amongst equity-seeking groups in elected office and leadership roles. Recently, she has explored the intersections between civic engagement, public health, social policy, and gender equity through her work at the City of Calgary, Calgary Womxn: Taking Strides, and as the Director of Communications for Ask Her YYC.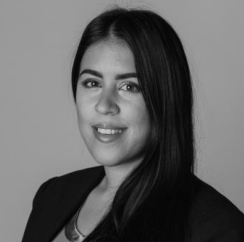 Renata Huyghebaert
Renata Huyghebaert grew up in Belgium and Saskatchewan and is a strategic communication specialist and non-profit professional dedicated to community building. She has honed her experience in the health, finance, and non-profit sectors and has a philanthropy, strategic planning, communications, and marketing background. She holds a Bachelor of Commerce degree from the University of Saskatchewan. Renata is currently based in Ottawa and is a Strategic Communications Advisor for the Canadian Medical Protective Association where she works in equity, diversity and inclusion.
She supports her community by volunteering with local organizations and boards and is passionate about improving the lives and opportunities for women and marginalized communities. Renata started volunteering with the YWCA after she was nominated for the Women of Distinction awards in 2017. She served for two years on the Board of Directors at YWCA Saskatoon, and on various YWCA committees, and most recently, the Young Women's Leadership Engagement Committee for YWCA Canada. In 2021 she was nominated to the YWCA Canada Board of Directors and is looking forward to supporting gender equity in Canada.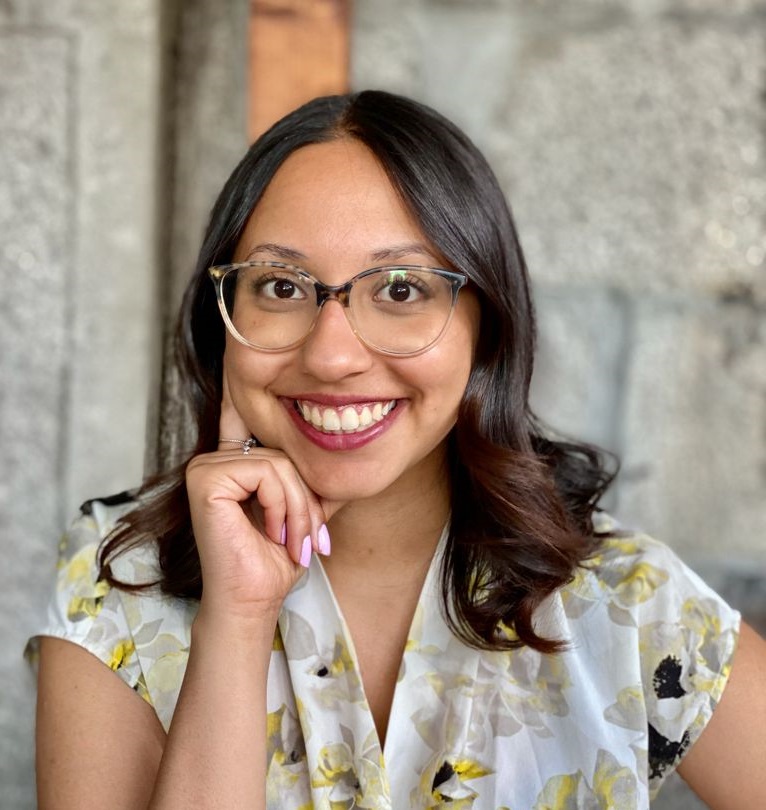 Dahlia Jiwan
Dahlia Jiwan is a second generation immigrant entrepreneure. As a Diversity, Equity and Inclusion (DEI) specialist she dedicates her life to designing inclusive spaces. She co-founded Élance, an organisation providing businesses online training in Diversity, Equity and Inclusion to create inclusive spaces.
Dahlia holds a Bachelor of Arts in Sociology with a specialization in Feminist Studies from the University of Québec in Montréal, a certificate in Industrial Relations from the University of Montréal and a specialization in Ethics in the Age of Artificial Intelligence from LearnQuest. Furthermore, she is trained for various crisis intervention

Driven by the desire to learn, understand and contribute, Dahlia has five years of hands-on-deck experience as an outreach worker. Her field experience ranges from gender-based violence intervention to harm reduction in party scenes.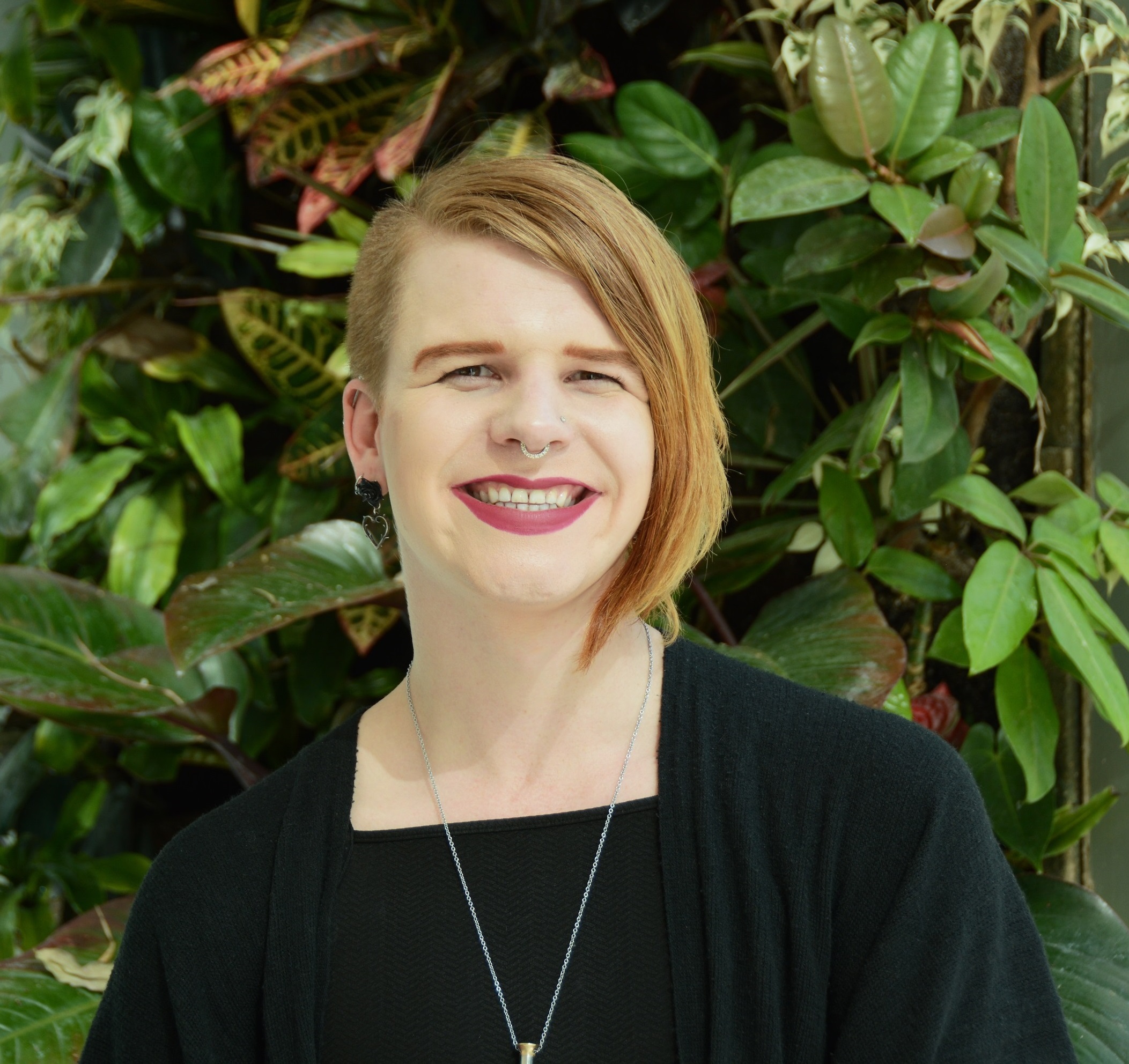 Fae Johnstone
Fae Johnstone (she/they), MSW, is a writer, activist and consultant based on unceded and unsurrendered Algonquin territory (Ottawa, ON). Fae is an experienced community organizer, 2SLGBTQ+ and trans inclusion educator, and non-profit consultant. As a Principal Consultant with Wisdom2Action, she directs 2SLGBTQ+ inclusion and health initiatives, provides non-profit organizations with organizational development and project support, and leads Wisdom2Action's 2SLGBTQ+ advocacy efforts.
Fae has worked in sectors including in child and youth mental health, 2SLGBTQ+ inclusion, sexual and reproductive health and rights, meaningful community engagement and most recently within the social impact sector. She has worked nationally advocating for trans rights, increased funding for 2SLGBTQ+ community organizations and addressing gender-based violence, and was the 2019 recipient of LGBT YouthLine's Trans Activism award. Fae is also a leading 2SLGBTQ+ educator who has trained thousands of service providers and employees from diverse sectors on 2SLGBTQ+ and trans inclusive care.
Fae is a regular contributor with Xtra Magazine and has previously published in the Ottawa Citizen and Toronto Star. Fae has a Bachelor and Master of Social Work from Carleton University. Fae has previously served on the board of directors of LGBT YouthLine and the Canadian Centre for Gender and Sexual Diversity. Outside of her professional and activist work, Fae volunteers with the Ferret Rescue Society of Ottawa.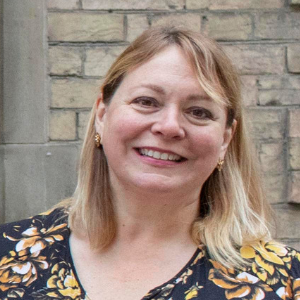 Susan Kennard
Susan Kennard was nominated to the YWCA Canada national board in 2016. She is a member of the Governance and International Cooperation committees. From 2009 – 2016 Susan was on the Board of Directors of YWCA Banff, the last 4 years as Board Chair. Susan was a member of YWCA Canada's delegation to the 57th and 59th United Nations Commission on the Status of Women and also represented YWCA Canada as a delegate at the 2015 YWCA World Council in Bangkok Thailand. Susan lives in Banff and is on the management team for Parks Canada Banff Field Unit. Prior to that she was the Director and Executive Producer of the Banff New Media Institute at the Banff Centre for the Arts. She also worked for Dateline NBC New York, CBC Newsworld, CBC Radio and started her career in the campus/community radio sector at the local and then national level. Susan has an MA in communication for Development from the University of Malmö, Sweden, Graduate diploma in Communications Studies from Concordia University Montreal and a B.A. from the University of Regina. Susan is currently the Chair of the Board.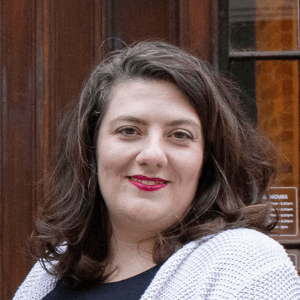 Beth Lyons
Beth Lyons is Executive Director of the New Brunswick Women's Council, New Brunswick's independent public advisory agency on women's equality.  Previous to working with the council, Beth worked as Associate Director of YWCA Moncton. She worked primarily on youth, advocacy, and community engagement initiatives.  She is also a volunteer member of YWCA Canada's Board of Directors. Over the past 4 years, Beth volunteered with the Ontario-based collective femifesto to support the creation of a media guide to reporting on sexual violence, Use the Right Words. She also serves as a community member on St. Thomas University's Research Ethics Board.  Beth holds a Bachelor of Art (Honours) from Acadia University in English and Theatre Studies; her thesis focused on cultural studies and feminist theory. She is an alumni of the Governor General's Canadian Leadership Conference and 21 Inc Atlantic Canadian leadership program.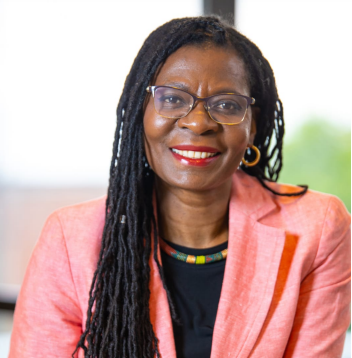 Delores Mullings
Dr. Mullings is a member of a large extended family, the mother of two living Black queens, sister, friend and second daughter of Maddah Mullings, her original feminist. She an Associate Professor, Interim Associate Dean Undergraduate Programs and a former Chair in Teaching and Learning at Memorial University, School of Social Work. She is also Memorial University's inaugural Vice Provost Equity Diversity and Inclusion (effective August 2021). She has a demonstrated history and extensive content expertise in equity and inclusion leadership in community-based organizations and academic institutions. Dr. Mullings is a human rights and anti-racist consultant and coach, public speaker and the lead editor of a highly anticipated forthcoming text Afrocentric Social Work.  Her interdisciplinary scholarship explores decolonizing post-secondary education, mothering, mental health and wellness, LGBTQ+ concerns, elders and immigrants using critical pedagogies, in particular, anti-Black racism, Africentric theory and critical race theory.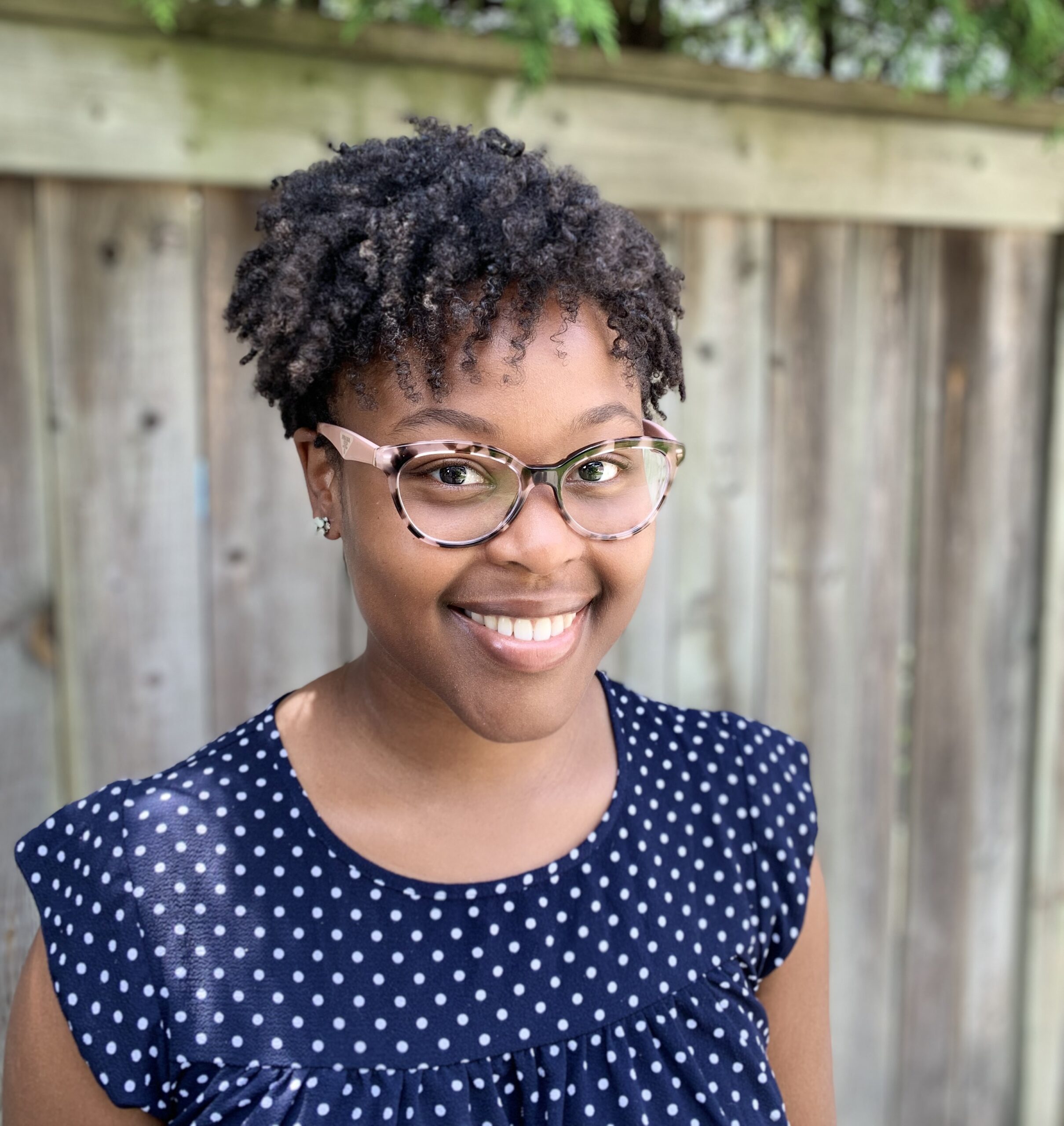 Michelle Smith
Michelle Natalie Smith is a lawyer and a first generation-Canadian of Jamaican heritage. In 2013, She graduated from York University with a Bachelor of Arts Honours in Political Science and a minor in International Development Studies. She is an alumni of Osgoode Hall Law School and a member of the Law Society of Ontario. 
In 2016, Michelle  served as the Vice President of External Relations for the Black Law Students Association (BLSA) of Canada and the Conference Chair for the organization's 25th Annual National Conference.  While in law school, she completed clinical placements at the Barbara Schlifer Clinic in Toronto, where she provided legal support to women who were survivors of violence, and at the Human Rights Legal Support Centre, where she supported individuals who had experienced discrimination in proceedings before the Human Rights Tribunal of Ontario. As a former immigration lawyer, she has had the privilege of supporting several newcomers and refugees. 
Michelle is passionate about combating anti-black racism, advancing human rights and access to justice, as well as promoting equity, diversity and inclusion for marginalized communities. Since 2017, Michelle has been serving on the Board of Directors of Elizabeth Fry Toronto  – a non-profit organization that supports women and gender diverse individuals who are involved in the criminal justice system. She is also part of the Ontario Regional Advocacy team for the Canadian Association of Elizabeth Fry Societies. Her interests include writing poetry and indulging in visual arts.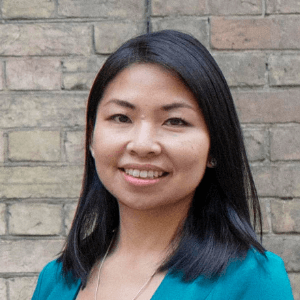 Yulena Wan
Yulena  Wan  was born, raised, and continues to live in Hamilton, Ontario.  She is a Chartered Professional Accountant and works by day as VP, Finance & Operations at the Hamilton Community Foundation at the Hamilton Community Foundation, a leader in philanthropy working to create a vibrant and inclusive city.  She began her work in the movement on the local Board at YWCA Hamilton in 2010, participating in a number of Executive roles and committees.  In 2016, she joined the National Board at YWCA Canada. As the Treasurer of the organization, she chairs the Audit and Finance Committees. In her community, she is involved in a number of other governance roles, volunteers at income tax clinics and other community events, and was named a CivicAction DiverseCity Fellow.