As many can relate and throughout time, most decisions, actions, and memories take place around the kitchen table. It's a place to gather, learn, and share while getting things done in community. This is certainly the case at the YWCA Northwest Territories Transitional Housing. Despite having office space upstairs, the four women prefer to gather and work around the kitchen table, with folks walking in and out of the front door looking for household items, toiletries, a warm meal, or just to chat.
After the heartbreaking loss of Rockhill apartment, YWCA NWT's 33-unit Transitional Housing facility destroyed in a fire in October 2018, YWCA NWT continues to support their housing clients. This includes working with clients to find low-income housing in apartments across Yellowknife, as well as providing ongoing support, programming, and referrals to clients who were re-housed after the fire. The sense of community from Rockhill is sorely missed by staff and clients alike, and the impact of the loss evident.
During my visit, many of the women who access the YWCA services told me about how much they liked being able to access the Food Rescue program; an organization that re-distributes unsold food at the grocery store to local charities and organizations. YWCA NWT support workers help facilitate access to this program to give clients another avenue to access food. While I was there, it was Food Rescue drop-off day and many people came throughout the day to pick up bread, yogurt, and whatever was available. No one knows from week to week what food will be available from Food Rescue, so the YWCA works with housing clients in various other ways to ensure they are able to feed their families – this ranges from providing heavily discounted meat through a partnership with the local butcher, as well as providing grocery cards to families when money is really tight so they can get what they need when they need it. YWCA works with their housing clients to help ensure individual needs are met.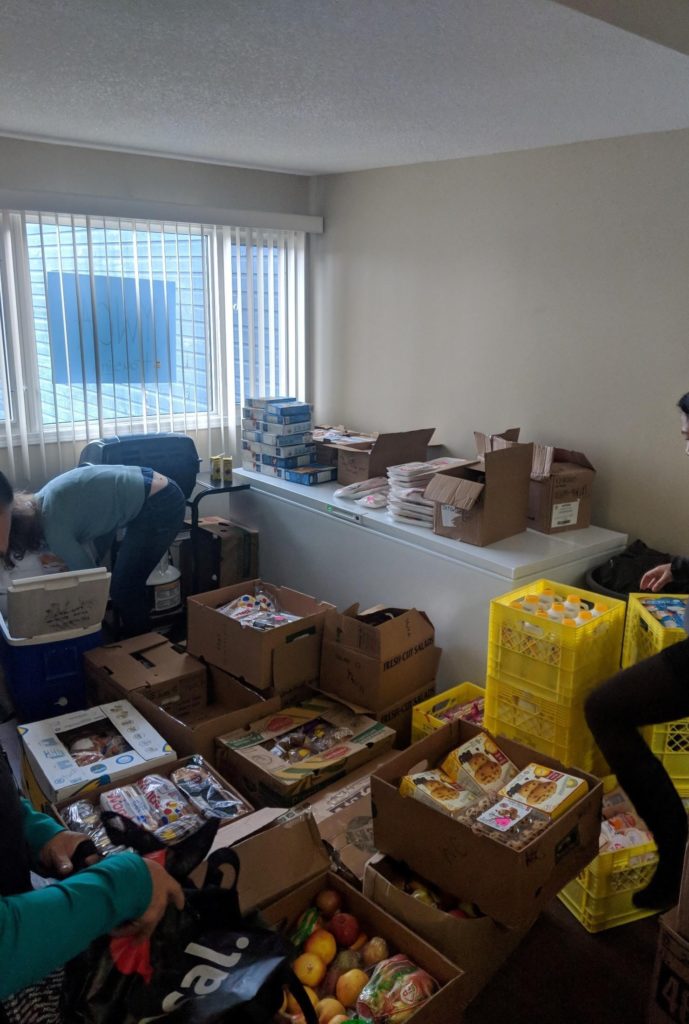 The transitional housing program is one of the many services and programs provided by YWCA NWT, who also offer family violence shelters, after school care and family programming, and youth empowerment programs.
The women at the YWCA transitional housing are not only focusing on revamping the programs offered (such as employment and nutritional programming), but also on providing daily support to their clients with navigating the systems and processes for their various needs including income support, education, child care, and cooking. As I was told, "No days are the same here and that's what we love about our work."  Throughout my week, this was clearly evident as I watched all the action, support, and laughter around the kitchen table.
To learn more about the Born to be Bold project and YWCA Canada's economic empowerment work, visit https://ywcacanada.ca/what-we-do/create-change/economic-empowerment/ or reach out to us at projects@ywcacanada.ca. This project is funded by the Government of Canada.