Who we are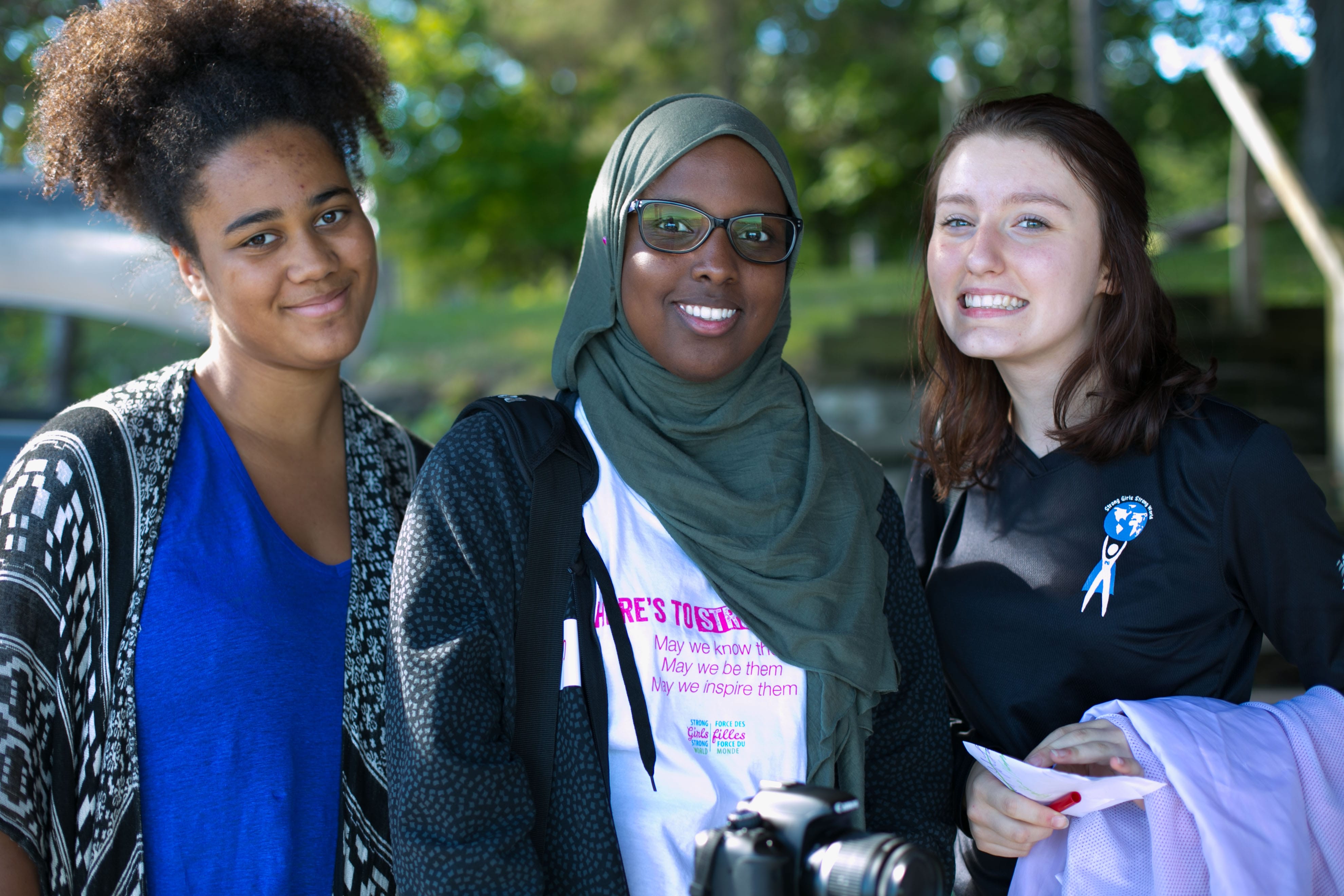 Land Acknowledgement 
YWCA Canada acknowledges the privilege and responsibility of living and working on the traditional territory of Indigenous Nations. YWCA Canada's
national office is located in Tkaronto, also known as Toronto, the traditional territory of the Wendat, the Anishinaabeg, Haudenosaunee and Métis. We acknowledge the enduring presence of Indigenous peoples in this area and recognize the current treaty holders, the Mississaugas of the New Credit First Nation, as contemporary stewards of the land.
The harm that settler-colonialism has perpetrated and continues to perpetrate on First Nations, Inuit, and Métis people extends beyond physical environments. Digital platforms are among the current sites of ongoing colonial discrimination and dispossession. As a legacy institution that benefited from and contributed to colonial policy, YWCA Canada is committed to centering decolonial efforts and supporting the work of Indigenous communities, Elders, and knowledge keepers. Through our work on gender equity, our objective is to advance the safety,
worldviews, and self-determination of Indigenous people in online and offline spaces.
Who We Are
YWCA Canada is a leading voice for women, girls, Two-Spirit and gender diverse people.
For 150 years, we've been at the forefront of a movement: to fight gender-based violence, build affordable housing and advocate for workplace equity. We work to advance gender equity by responding to urgent needs in communities, through national advocacy and grassroots initiatives.
Local YWCAs invest over $258 million annually to support over 330,000 individuals across the nation. Today, we engage young leaders, diverse communities, and corporate partners to achieve our vision of a safe and equitable Canada for all.
Strategic directions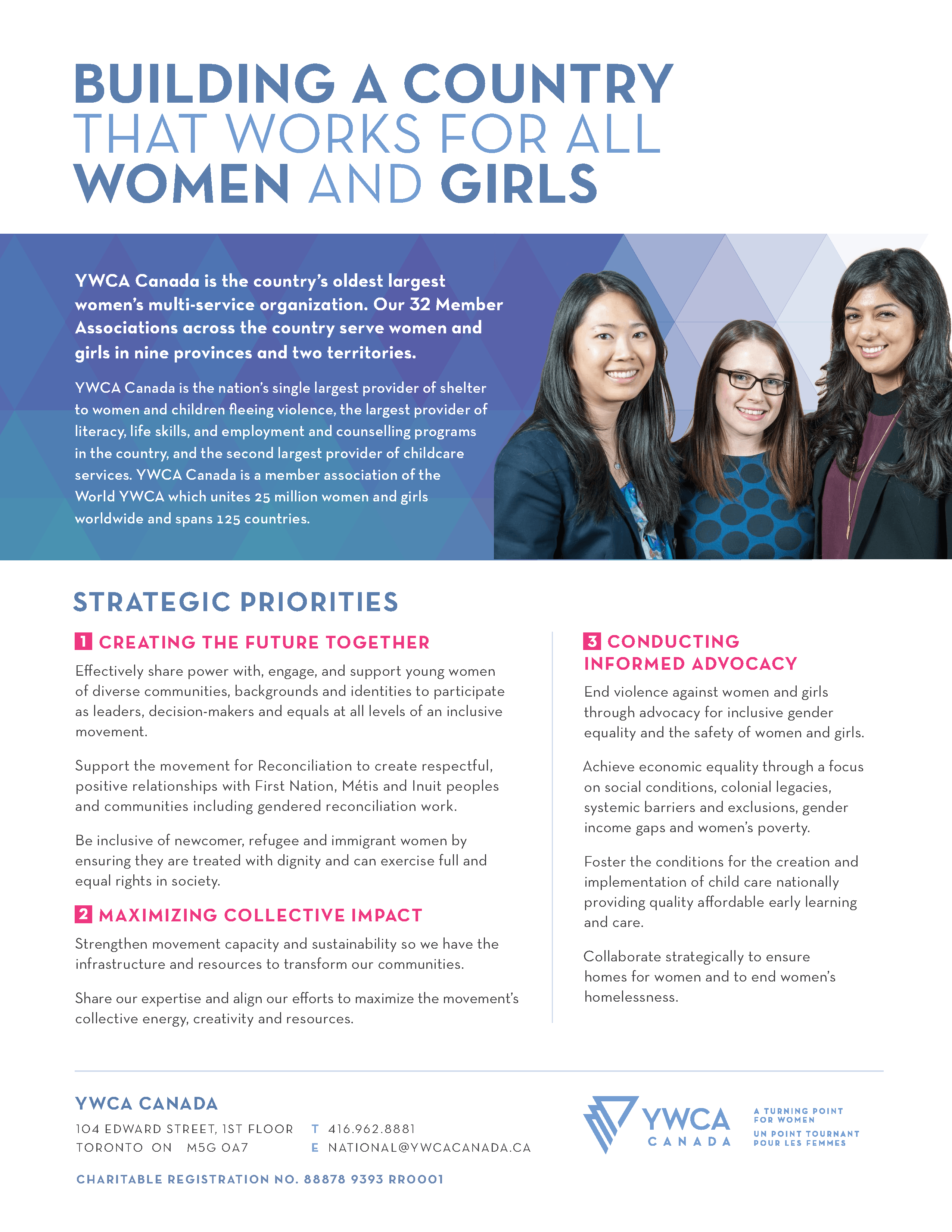 We are on a path to build a country that works for all women and girls. Click here to view our strategic directions.
World YWCA
YWCA Canada is a member association of the World YWCA, a global movement working for women's empowerment, leadership and rights in more than 120 countries and 20, 000 local communities.