Who we are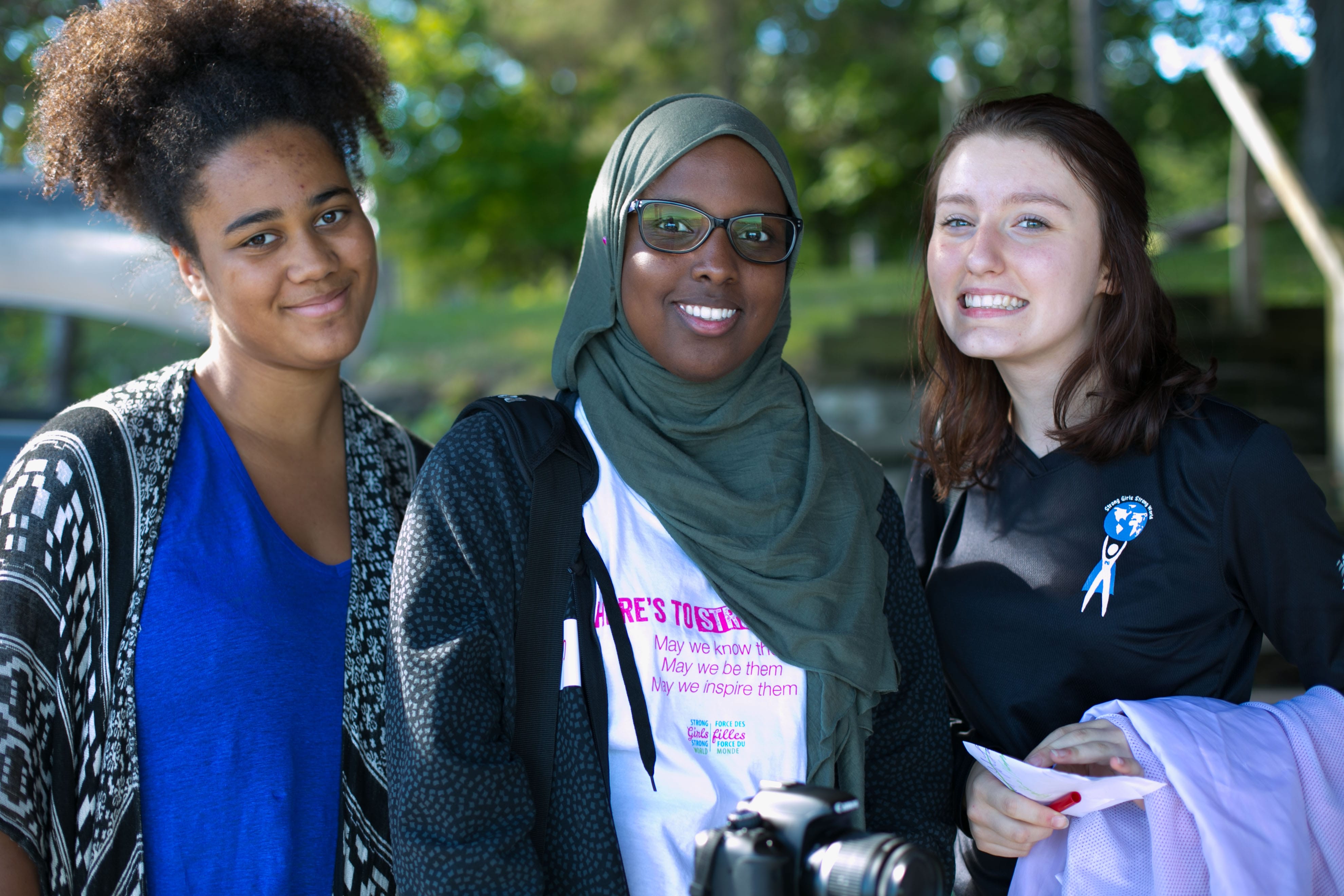 YWCA Canada is the country's oldest and largest women's multi-service organization. YWCA Canada represents 32 member associations whose programs and services create change for 1 million women, girls, and their families. Annually, YWCAs invest over $230 million to support 330,000 women and girls, in 300 communities across Canada.  YWCA Canada strives to strengthen women and girls' equality, allowing them to see themselves as empowered and engaged.
Strategic directions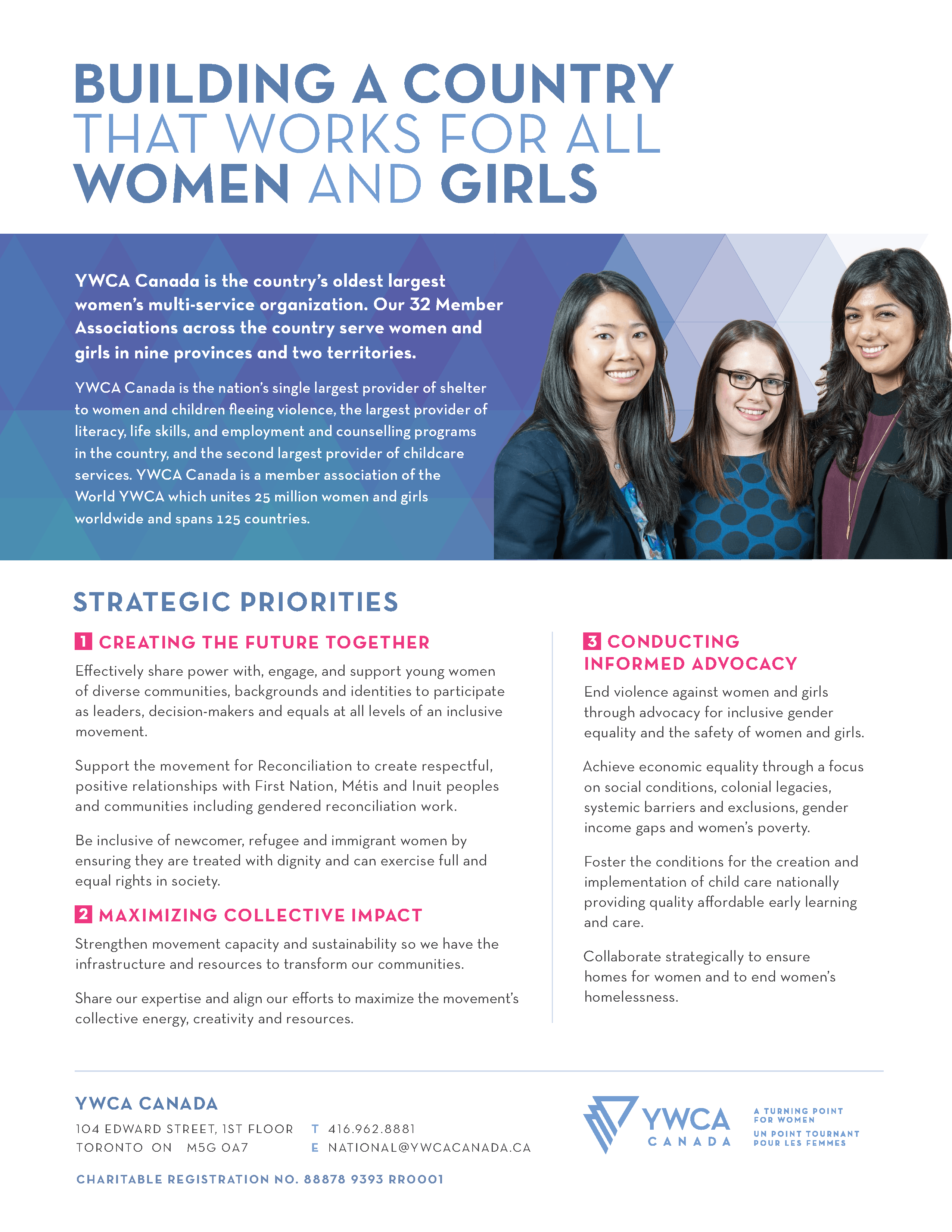 We are on a path to build a country that works for all women and girls. Click here to view our strategic directions.
World YWCA
YWCA Canada is a member association of the World YWCA, a global movement working for women's empowerment, leadership and rights in more than 120 countries and 20, 000 local communities.