Have you ever been to a night market before? 
I hadn't so wasn't sure what to expect when I went to YWCA Cambridge's Feminist Night Market. I thought: YWCA & Feminist Artists & Good Food and Drink – certainly must be a recipe for sucess!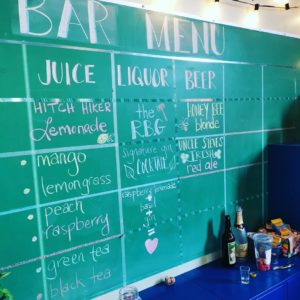 I wasn't wrong! I went to the 3rd one which spanned over two days – August 23rd & 24th. It took place at The W, a beautiful (think: exposed bricks, high ceilings and lots of natural light) programming space just down the street from YWCA Cambridge's offices. The W develops and provides supportive, inclusive, participant-led programs for women, girls and non-binary youth. The programming covers many themes from health and wellness, body image, art and culture, employment and training, STEM education, mentoring and more with dedicated staff with a strong commitment to intersectional feminism. 
While I was at the Feminist Night Market, it was wonderful to spend time with Kim Decker, Executive Director of YWCA Cambridge whose been with the YWCA movement for over 30 years. She shared the purpose behind the W, shared the rich history of the YWCA Cambridge and her vision for the future.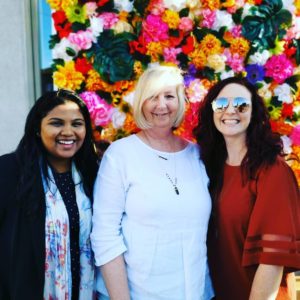 For the Feminist Night Market, YWCA Cambridge curates the vendors who are primarily women-led businesses in the area who come from Indigenous, racialized and settler communities. Artists and makers were selling a diverse range of products like jewelry, candles, lotions, photography, poetry, and even baby napkins – there was something for everyone!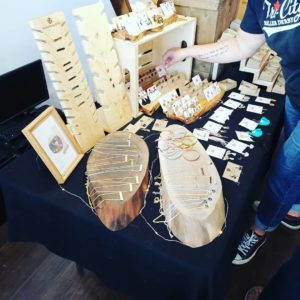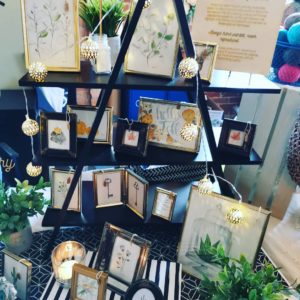 I purchased jewelry from one of the vendors, Little Wolf + The Willow – who sold traditionally made Anishinaabek jewelry with jewels sourced from across Turtle Island. One of the pieces I purchased came from a collection focused on fundraising for the Native Women's Resource Centre of Toronto.
I was so touched by the purpose behind the Feminist Night Market, I even volunteered for a couple of hours at the baked goods station (verdict – best pretzels ever!).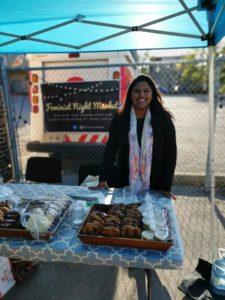 Thank you so much to the entire team for this magical evening and kudos to Sam and Nora who dreamt up this wonderful initiative in the first place.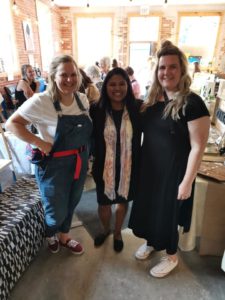 At the end of the night, when I headed home, I was struck by how quickly the night flew by, all the incredible jewelry I bought and how wonderful it felt to put my dollars towards a cause I feel strongly about while supporting women-led businesses in the Cambridge area! You know that feeling when your values align with you actions? That sense of purpose and conviction? That's the high note you leave on after the Feminist Night Market and after talking to a few others, I wasn't the only one.  Can't wait till next time! 
Be sure to check out YWCA Cambridge to learn more about their programming and follow them on Instagram to catch all their Feminist Night Market highlights! 
This blog post is part of the 2019 Feminist Friday Series. Want to contribute to the Feminist Friday content? Send a note at policy@ywcacanada.ca with your pitch!