Kate Nelischer
My legacy is shaped by how I live my life!
In September, YWCA Canada joined WILLPOWER, a national effort to promote legacy giving as an impactful way to support the causes you care about. We call on our supporters to consider leaving a gift in your will to support YWCA Canada's long term vision for gender equity.
Early this year, our CEO Maya Roy and Kate Nelisher, a member of YWCA Canada's National Board, had a conversation about her legacy. This conversation was enlightening and soothing! Please take a look at Kate's wise reflections and also consider our request to leave a legacy to YWCA Canada in your will. Make your pledge today.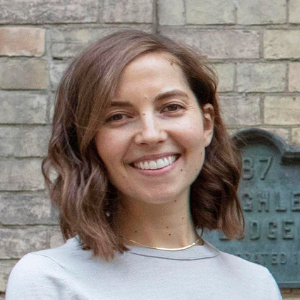 My legacy is shaped by how I live my life!
A conversation about leaving a Legacy with Kate Nelisher. Interview by Maya Roy, YWCA Canada CEO.
M: When thinking about your legacy, what is important to you?
K: When I think about legacy, I think about how I live my life every day, the relationships I build in the community through the YWCA. The impact I can continue to have and others could benefit in the years to come. I think about my lasting impact.
When I started thinking about legacy planning, then it felt uncomfortable; now, I feel more prepared to establish the priorities and causes I care about.
M: Tell me about your leadership journey with the YWCA Movement.
K: While in university, a mentor at the University of Guelph, Nancy Sullivan, encouraged me to join the YMCA-YWCA Guelph's board. While completing my studies, I built 2-year board experience, which helped me understand board governance. I attended my first YWCA National General Meeting in Niagara, which was a turning point, as I took the opportunity to become more invested in the Movement.
Having also attended the YMCA meetings, I knew that in comparison, the Women's Centred Service Design was critical; witnessing how YWCAs nationally build programs and public space to accommodate and include women was inspiring.
M: Being a full-time academic and volunteer board member is challenging – why is it important to you to contribute your time and resources to another organization?
K: "The legacy you leave is also how you to live your life."
It is a priority; it makes me feel connected to my community, takes me outside of my day to day work and helps me grow as I can contribute my skills, time and energy to benefit my broader community.
This contribution builds my self-worth, and having the satisfaction of knowing that your volunteering and involvement in the organization will change lives is a bonus.
Being involved with the YWCA can allow many people to foster new friendships. My generation has more significant barriers to the job market. Amongst my peers, we make our community involvement a priority to invest our free time but also hone our connections to more significant opportunities.
Also, thinking about the legacy that younger generations can think about, we may not have a mortgage. Still, our lives are richer in other ways, times, the effort to activism and volunteering.
M: Have you or how do you navigate taking actions about your legacy?
K: It could feel silly, as a younger person, to be thinking about a will. But I think that is a defence mechanism. But no one is too young to be thinking about these issues. I am very fortunate to have a sister to navigate legacy issues; this makes me feel less alone.  Part of those conversations is also about discussing caring responsibilities for our parents, things that need to be in place. These are difficult, caring and loving conversations.
I have also reached out to a group of older friends who have been through it. They've shared their wisdom and the things they wished they had done with their parents, their legacy planning, and about the tools available. Intergenerational friendships are meaningful and helpful and make me feel less scared when taking action to live and plan my legacy.
M: How could an organization like YWCA Canada support you in realizing your legacy?
K: The ongoing, everyday work that YWCA Canada does supports my legacy. And by contributing as a volunteer and a donor, I see that I can help in a small way. Realizing this contribution makes me feel better about the work I am doing.
I also think that YWCA Canada could help supporters think more about that legacy when planning a will or other life enduring gifts by providing options to help people prioritize YWCA Canada in their daily lives. And help donors to see that vision extended into their future and beyond.
About Kate Nelischer
Kate is a lecturer at Ryerson University's School of Urban and Regional Planning and a PhD candidate in Planning at the University of Toronto. Her research focuses on smart city planning and governance. Formerly, Kate served as the Assistant Dean, Academic Planning and Governance at the University of Toronto John H. Daniels Faculty of Architecture, Landscape, and Design, and she was the 2018-19 Graduate Fellow at the Institute for Municipal Finance and Governance. She has worked in urban planning and public consultation for the City of Toronto, the City of Brampton, and The Planning Partnership Ltd.
Rachel Kuipers and Julia Kuipers - Christie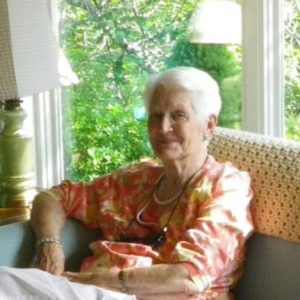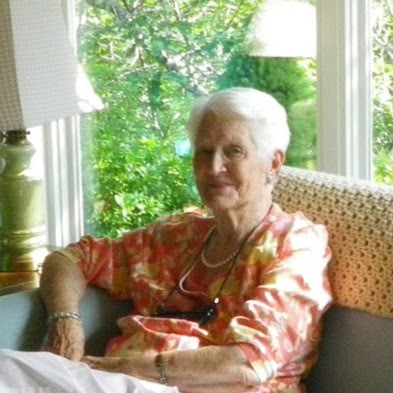 As we celebrate our 150th anniversary we look back at the achievements of hundreds of leaders, volunteers, and staff who have made possible the work of YWCAs across Canada.
Last year we had the honour of receiving not only a generous legacy gift from one of our long-standing supporters, more importantly with this gift we were giving the opportunity to connect with her family and learn so much about the incredible legacy of love, commitment, and leadership that Shirley Kuipers left through her daughters.
Thank you to Julia Kuipers-Christie and Rachel Kuipers for their generosity to share some of their life stories with us and we hope that their reminiscence of their mother as part of the YWCA Movement inspires you and ignites in you the desire to connect with us.
Please share your stories, tell us how the YWCA has made an impact on you and your community.
Remembering Shirley Kuipers.
Growing up in Nova Scotia, my sister Rachel and I can't remember a time when we were not aware of the YWCA and the huge part it played in our mother's life. We referred to it as the "Y".
Our mother, Shirley Ruth (Martin) Kuipers, had been involved with the "Y" since the late '30s.  She had moved from the Eastern Shore of Nova Scotia to Halifax as a teenager to attend high school. She joined the "Y" because friends and relatives in Halifax urged her to, and because she was very social, she thought it was a great way to meet new friends.
Her father (a sea captain and master mariner) and her mother were very involved in and with community affairs and volunteering for a good cause was expected of everyone in the family. Mom became part of the "Y" family in Halifax and led groups of teenagers in social activities, as well as helping the less fortunate in Halifax through fundraisers, concerts and theatrical performances to raise money.
During the war years, times were hard for many in Nova Scotia and Mom and her "Y" companions were hard-pressed to generate funds and resources for the war widows and wives who were struggling to sustain their children and to provide for their families, while husbands were abroad fighting.
Once she married our dad and had my sister Rachel and me, her involvement with the "Y" continued as she became a member of the Board of Directors and traveled across Canada to the various annual meetings and conferences.
I can remember as a small child, Mom flying to one of the national conferences in Ontario and making arrangements for the care of my baby sister Rachel – and our dad — during her absence. Mom was never paid for her work with the YWCA – but she didn't expect to be.
She loved being a part of such a vibrant community that was helping other women and girls access programs, services, and a community of supports.
We always said that if Mom had turned her considerable energies to having a career, she would have been CEO of a big company. But she chose instead to raise a family and channel her time and energy into good causes.
She always said that she met her best friends during her years at the Y – women who stayed lifelong friends long after her Y days ended.
My sister Rachel has her own memories of Mom, as I left Nova Scotia in my early 20s to live in Ontario when she remembers mum she mentions: "Mom decided to go to Saint Mary's University in Halifax to pursue her BA when she was in her sixties. Mom wrote papers on women getting the vote and other feminist movements out west." Perhaps her passion for supporting girls and women was written into her papers. "I remember Mom practicing for hours on a speech she was giving at one of the Y Board meetings.  She even recorded her speech on the old tape recorder — I guess to hear how she sounded. When Mom did something, she gave it 110 percent!"
Mom was not one to vocalize her feelings about helping others – she was brought up to consider that was a necessary component to a full and happy life.
She lived to the grand old age of 96 and we were not surprised upon reading her will that she had left a bequest to the YWCA – to continue with the good works that she had witnessed and engineered throughout her long life.
Having the chance to reminisce about Mom and the Y brings back such wonderful memories for Rachel and me.
Thank you for giving us the opportunity to remember Mom and those happy days.
Rachel Kuipers and Julia Kuipers-Christie