Taking Action on the Gendered Housing Crisis: YWCA on the Hill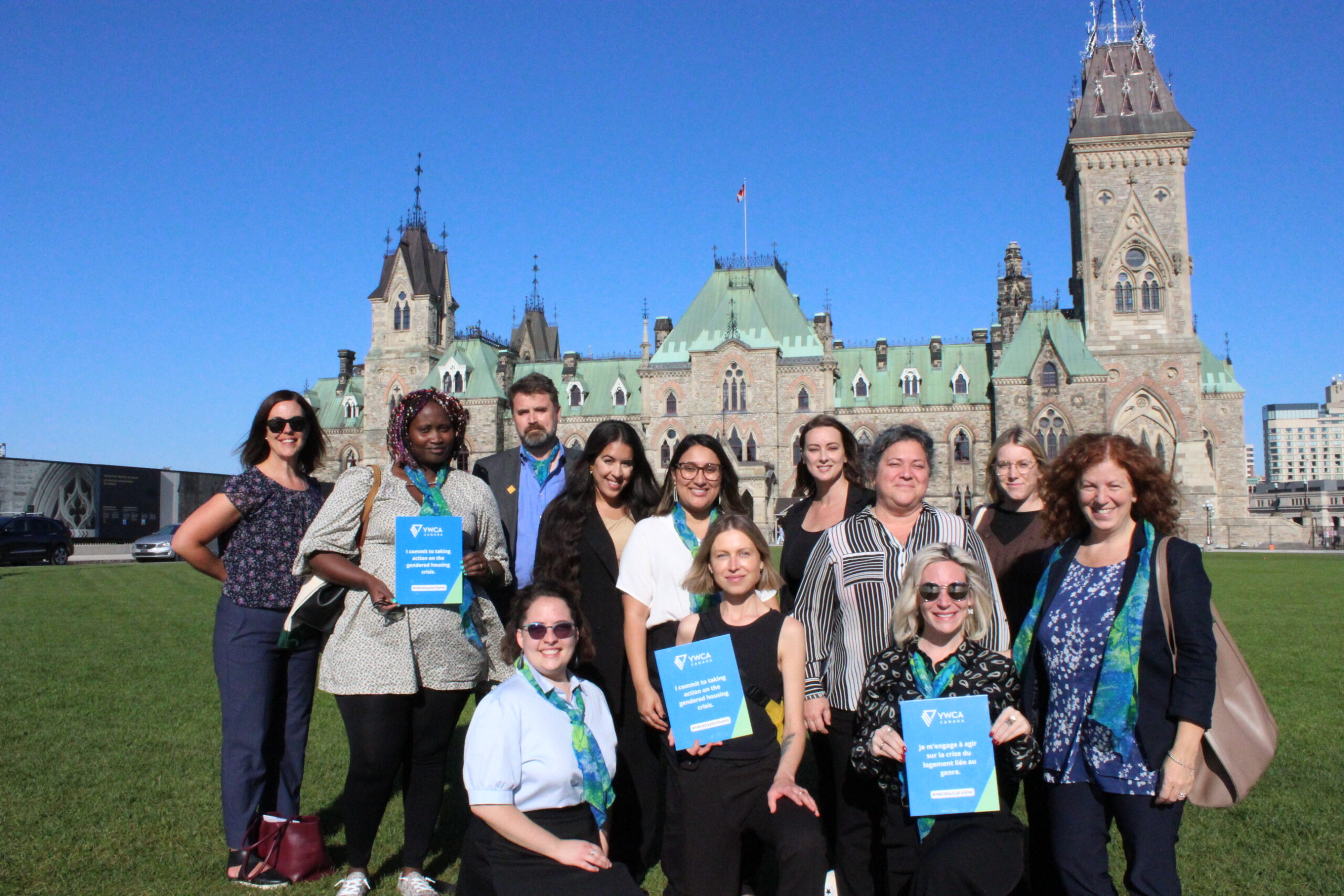 Did you know that domestic violence shelters turn away nearly 1000 women and their children every night due to lack of space and that emergency shelters have 13% of beds dedicated to women, compared to 30% dedicated to men? Women and gender diverse people are more likely to experience hidden forms of homelessness, such as couch-surfing or staying with friends and family, meaning that the full scare of the gendered housing crisis is unknown.  
On October 5th, 2022, YWCA leaders were in Ottawa to demand the federal government to act on the most significant housing need in Canada. YWCA leaders met with MPs, Senators and staff to have meaningful conversations on the scale of the gendered housing crisis and the urgent need for action.   
Although the National Housing Strategy includes a commitment that 25% of funding is dedicated to projects for women, minimal funding has materialized for projects built for the purpose of housing women and gender diverse people.  
Housing policy must include a gender-based + analysis and ensure funding is dedicated to purpose-built housing for women and gender diverse people. To make this a reality, we are calling on the Government of Canada to develop a national definition of homelessness that reflects the unique causes, conditions and experiences of homelessness for women, girls and gender diverse people. 
YWCAs are experts in gendered housing. With 31 Member Associations in 9 provinces & 2 territories & over 260 communities, YWCA Canada supports approximately 330,000 women & gender diverse people every year. In 2021, YWCAs invested over 260 million annually in our communities, operating 2283 housing units with 3500 housed, and providing more than 1200 women, gender diverse people and children safe place to sleep every night in our 35 shelters. 
YWCAs provide not only a safe space to sleep, but also the wraparound services and supports that women and gender diverse people need to thrive. Across the country, YWCAs are ready to expand our system of shelters and build more housing but are struggling to get enough funding to make these projects a reality. Now is the time for the Government of Canada to do their part, and commit to ending homelessness from women, gender-diverse people and their families. YWCA is calling on the Government to increase funding under the National Housing Strategy for a grants-based system to fully fund shelter, transitional housing and permanent affordable housing specifically dedicated to women and gender diverse people, including wraparound services and support. 
Get loud with us and take action to end the gendered housing crisis! Sign our petition calling on MPs, the Prime Minister, the Deputy Prime Minister and the Minister of Housing to act on the gendered housing crisis.  
Get Loud With Us! Sign Our Petition!
Act Now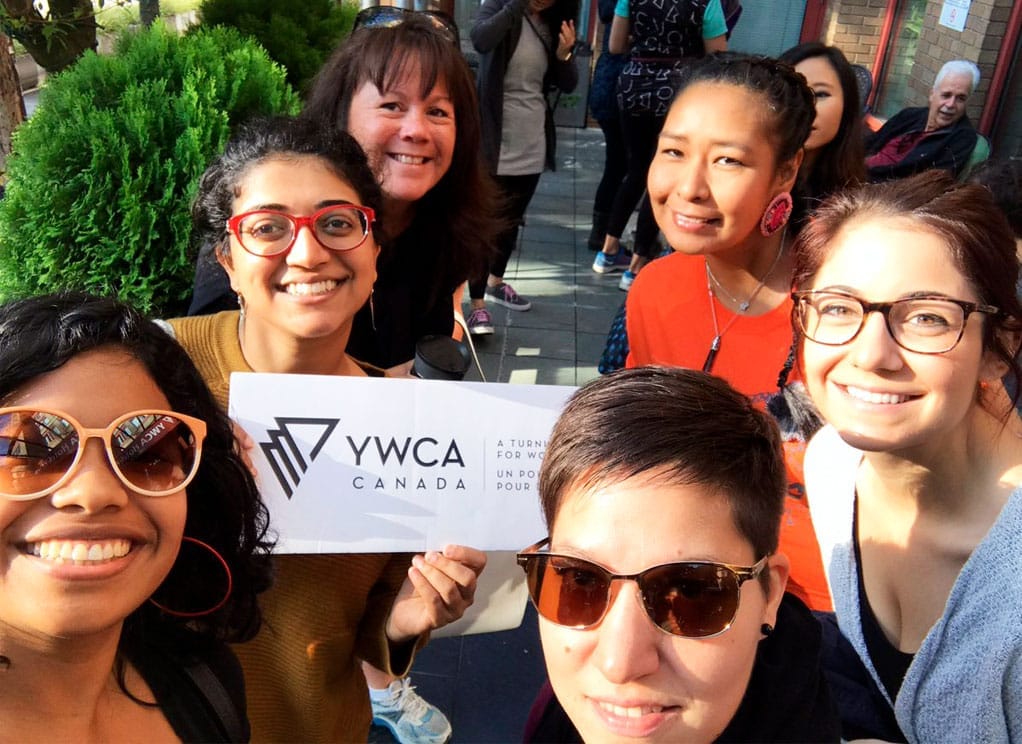 Through  our  informed  advocacy,  we strengthen  our  Member  Associations  and  our  national movement  to  empower  women,  stand  up  for  social  justice  and  foster  healthy  communities.
Your voice  is  critical  as  we  advocate  for  policies  that bring  us  closer  to  economic  and  social  justice  for women,  girls  and  other  equity  seeking  communities.
There are many ways for you to join us in this work.
Sign up for our Talking Points newsletter and Advocacy Action Alerts.
Participate in our Advocacy Campaigns & Actions
Read and Share our Submissions and Reports
Join our Coalition Work
Advocacy Campaigns and Actions
Submissions and Reports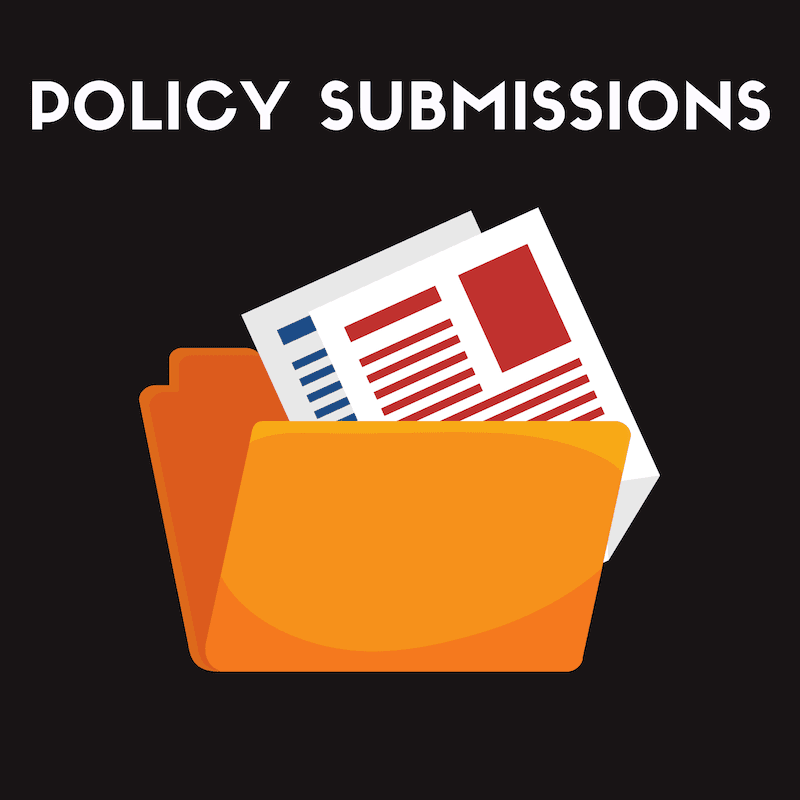 Read and Share our Submissions and Reports
Check out our recent work and share on social media:
YWCA Canada submission and presentation to 2019 Federal Pre-Budget Consultation.
YWCA Canada participated in the National Human Trafficking Summit by Public Safety Canada and provided a submission outlining the need for a Gender Equity Approach to Addressing Human Trafficking in Canada.
YWCA Canada submitted recommendations to Innovation, Science and Economic Development (ISED) for their online public National Digital And Data Consultation, based on YWCA's Project Shift work.
Our Coalition Work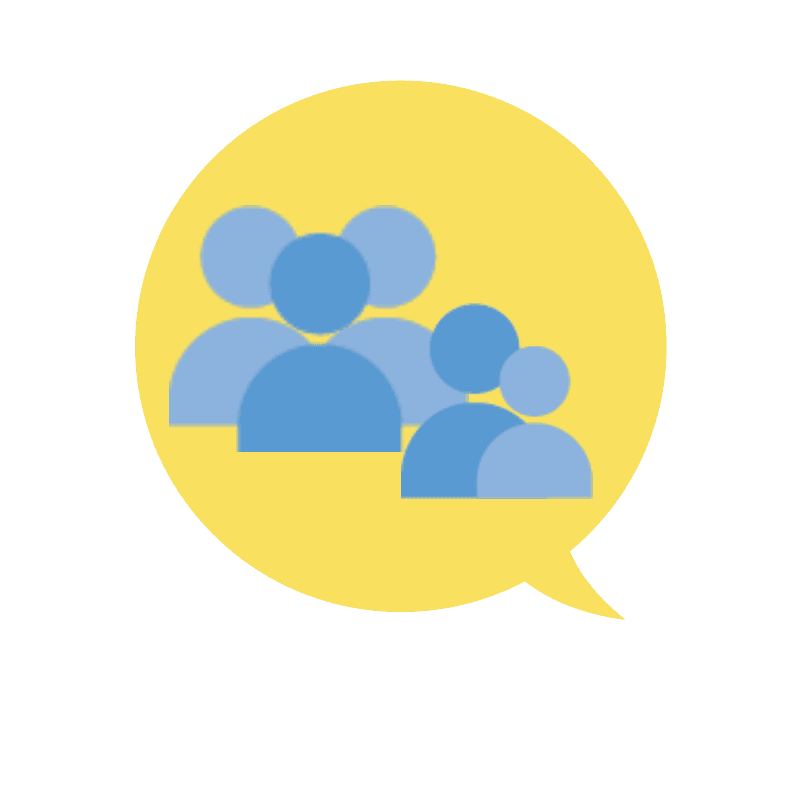 Join our Coalition Work
Pay Equity Network and Equal Pay Coalition
We are a part of network of organizations committed to advancing proactive pay equity legislation, and ensuring that women receive equal pay for equal work.
Up for Debate
In 2015, we worked with over 175 members of the Alliance for Women's Rights to create the Up for Debate campaign and create a Canada-wide conversation on gender justice and equality. In 2019, we are hoping to do the same and create the first Feminist Federal Leaders' Debate!
Right to Housing Legislation
As a signatory of the Legislating the Right to Housing Campaign's open letter to Prime Minister Trudeau, YWCA Canada is encouraging our members to use this convenient tool to send a letter to your MP in support of the draft legislation, and to add your name to the list of signatories to the Open Letter. Please also share widely with your networks using this email text or via the campaign's website, Facebook, and Twitter to help spread the word!
Rohingya Human Rights Network
YWCA Canada signed on to an open letter addressed to Prime Minister Justin Trudeau calling on the Government of Canada to declare the persecution of the Rohingya people a genocide. The open letter was covered in the media. Due to the political pressure by advocates across Canada, MPs from all parties unanimously adopted a motion condemning the acts of the Myanmar military against Rohingya Muslims as an act of genocide.