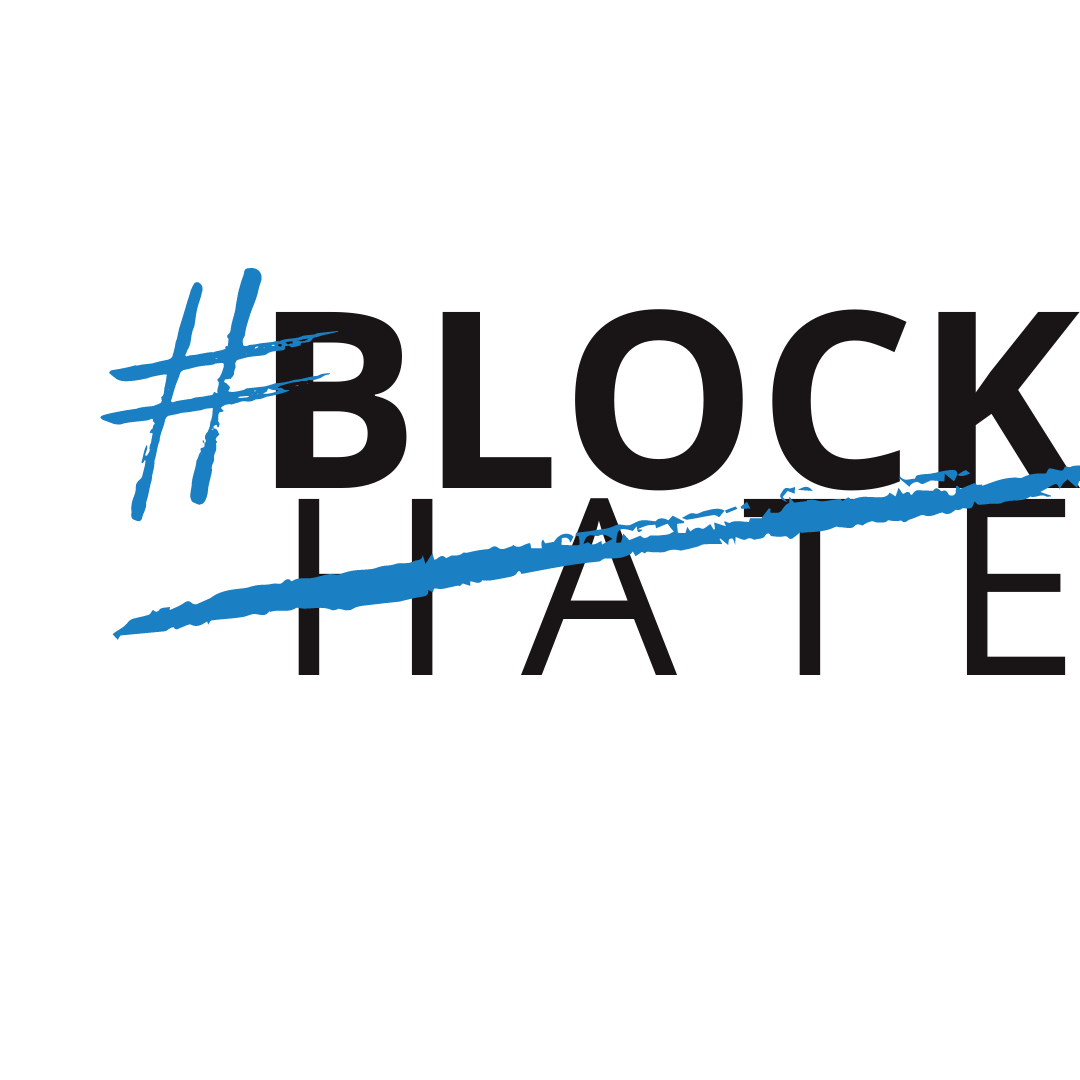 Get to know our 2022 Disrupt & Dismantle! Leadership Fellows
About the project
We are pleased to announce YWCA Canada's #BlockHate Disrupt & Dismantle! Leadership Fellows. The Block Hate Project: Building Resilience against Online Hate Speech is a four-year research and knowledge mobilization project funded by Public Safety Canada's Community Resilience Fund. To support the Block Hate project, we developed the YWCA Disrupt & Dismantle! Leadership Fellowship.   
The Disrupt & Dismantle! Leadership Fellows will ensure that data gaps and lived experiences will be named and centered in our work against online hate. This is our first-ever fellowship opportunity and we are excited to have eight amazing self-identified Two-Spirit, queer, trans, Black, Indigenous, and people of color members of the movement lead this work. Our fellows will engage in community-based research and develop their leadership skills while working with key community and industry stakeholders to take tangible action against online hate. Learn more about our Fellows and their incredible work below. 
2022 Disrupt & Dismantle! Leadership Fellows
Jastina Aujla

(she/her)
Jastina Aujla is a settler scholar studying Microbiology & First Nations and Indigenous Studies at the University of British Columbia. She grew up volunteering with the YWCA's Youth Education programs since 2013 where she has directly mentored over 300 youth. She is currently a Lab Assistant with the Provincial Health Services Authority COVID 19 Response Team and aspires to work in the Diversity, Equity, and Inclusion space, with a focus on antiracist and anti-colonial practices in the public health sector. 
Érika Cantu 

 

(she/her)
Citizen of the world, Érika decided to grow her roots in Greater Moncton, New Brunswick. Originally from Brazil, she has lived in the USA and Belgium before moving to Canada. Mom of two boys, one cat and many plants, she is also passionate about languages, cultures and food! Owner of a radiant smile, she is always ready to create meaningful connections. Certified as an Open Space Technology, Life Skills and Art of Hosting facilitator she shares her knowledge and passion by teaching others and by creating a community of practice! Her favorite combination in life = people + food + music = JOY! She believes that all gatherings can be an opportunity to create new initiatives! 
Nadia

Duman

(she/her)
Nadia Duman is an immigrant from Guayaquil, Ecuador. She has been growing and loving in the land that is known as St John's, Newfoundland since 2014. Nadia has a background in Geology and is an M.Sc. candidate researching marine plastic pollution at Memorial University. 
She is interested in traditional/non-traditional knowledge, the ways we can make science more accessible, and community mobilization. In addition, Nadia actively speaks out and shares her reflections about racial injustice in her local arts sector through advocacy work.  
Through her previous work with the YWCA, she developed tools for the "Immigrant Women's Leadership & Employment Mentorship" project and training modules for the "Fostering Collaboration of Services for 2SLGBTQIA+ newcomers in Newfoundland & Labrador" project. Currently, she holds the role of Work Transition Coordinator.  
Nadia can also be found outside of the office and around town playing punk and not-so-punk songs. 
Noor Fadel

(she/her)
Noor Fadel is an award-winning educator, spoken word poet, and public speaker. 
A believer in the enormous opportunities that education and social advocacy provides, Noor inspires students, educators, and communities with her conviction that everyone has the right to "live unapologetically" and achieve their dreams. Drawing on personal experiences, Noor examines the role of race, culture, trauma and mental health through student and racialized women's experiences in Canada. An impassioned and dynamic speaker, she incorporates creative elements into her work such as spoken word poetry and audience collaboration.  
Houmou

Guiro

(she/her)
Houmou Guiro moved to Canada from France 6 years ago and currently lives in Quebec City. In her early career, she worked with young people from working-class neighborhoods, serving as a positive role model. Houmou also got involved with the organization COALLIA for women and children experiencing homelessness. This allowed her to set up projects for survivors of violence. 
In Canada, she worked for PIA Association, an organization that welcomes French-speaking immigrants. Her team set up projects to facilitate the integration of immigrants into their new community, with Houmou acting as the link between the schools and the families. She joined the YWCA movement working as a development officer at the YWCA Quebec's Girls Center. She has always been involved in volunteer activities, particularly in the fight for women and children's rights. 
Houmou has two great passions. The first is reading. She is campaigning for greater diversity in books. She does this via her blog and Instagram page where she shares her latest readings. Every other Monday, she participates in a literary column on CKIA FM radio. Her second passion is radio. She created a podcast that amplifies the voices of racialized women and addresses various topics that affect them such as immigration, racism and others. It is important for her to have representation in all spheres of society.  
Pauline

Iheme

(she/her)
My name is Pauline Iheme, and I am enthusiastic about Organizational Change Management, business transformation and employee relations. I have a Bachelor's degree in Accounting and an MBA in Management. Prior to working for YWCA Calgary, I spent over 10 years in the financial services industry providing value-driven business solutions to diverse clients as a Change and Wealth Management specialist. 
As the Executive Assistant to the CEO & Board of Directors for YWCA Calgary, I provide administrative support to the CEO and Board of Directors. I am also a Change Champion for change management projects in the Organization. 
This Leadership fellowship program will be a great opportunity to develop myself and I am super excited to be applying for it. 
When I am not busy at work, I am a wife to my soulmate David and mom to three beautiful daughters Zara, Kamara and Kaine who rock my world. For fun and relaxation, I love to dance, travel, read fiction novels and relax with friends and family. 
Racheal Walser

(they/them)
Racheal Walser is an Advocacy Coordinator with Feminist Shift and the Intensive Housing Support Coordinator with the YWCA Kitchener-Waterloo's Emergency Shelter in Kitchener, Ontario. Racheal graduated from George Brown College's Assaulted Womens and Children's Counselor/Advocate program in 2008 and has focused almost exclusively on supporting women, non-binary and trans* individuals experiencing homelessness. Most, if not all, of the people Racheal has supported lived and continue to live with experiences of violence from their romantic partners, peers, family and friends.   
Racheal is a passionate advocate for harm-reductive, trauma-informed, person-centered support practices as a way to keep the voices of the most marginalized at the center of the conversation. Speaking extensively about the ongoing traumatic experiences of housing insecurity, food insecurity, and lack of physical, sexual and emotional safety, Racheal presents for local universities, writes for YWCA Kitchener-Waterloo's blog, attends the community "situation table", sits on the Sex Worker Action Network and influences current best practices of direct service in KW as an emergency shelter supervisor.   
Racheal also helped design, develop and facilitate the Network of Neighbours Violence Intervention Training put out by Feminist Shift in 2020 which brought the conversation of harm reduction into the context of supporting neighbours living with violence in Waterloo Region. Racheal is presently supporting Feminist Shift as they conduct a large-scale research project about the impact restorative justice could have for women, trans* and non-binary individuals experiences of homelessness and gender-based violence.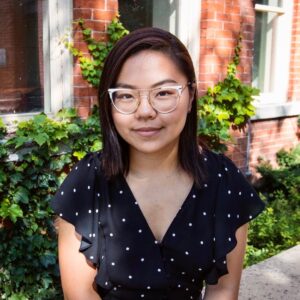 Kelly Weiling Zou

(she/her)
Driven by her passion for justice and liberation, Kelly Weiling Zou is an experienced grassroots organizer dedicated to supporting historically and politically ostracized communities. Kelly combines her academic and lived experiences to advocate for racial, environmental, disability, and queer justice. She specializes in accessible communication practices to create meaningful, long-term connections with isolated, equity-deserving communities.  
Located in Kingston-Katarokwi, Kelly can be found programming with QTBIPOC youth; organizing sexual violence prevention and response initiatives; addressing environmental degradation and racism; improving financial accessibility to education; consulting on equity, diversity, and inclusion initiatives; and mentoring students with disabilities. Her activism and organizing are rooted in anti-colonial and anti-racist ideologies and practices, with a focus on advancing Indigenous resurgence and resistance. Kelly has been recognized as the 2021 recipient of the Agnes Benidickson Tricolour Award and the Richard J. Hand Award.   
In her spare time, Kelly enjoys powerlifting, cooking/eating, roller-skating, and training her service dog Sage.  
Funded by the Government of Canada