YWCA Canada's Manager of Programs & Projects, Sydney Piggott, attended the Women Deliver 2019 conference as a delegate on the Inter-Council Network (ICN) Youth Delegation – nominated by the Ontario Council for International Cooperation (OCIC).
A Global Conversation
From June 3 to 6, Vancouver hosted the largest global conference on gender equality: Women Deliver 2019 (WD2019). More than 8,000 people from 165 countries took part in the fifth, triennial conference and side events including Feminists Deliver, Longhouse Dialogues, and Canada Pavilion events organized by Women Deliver Mobilization Canada. Over four days, more than 500 sessions and workshops were held and plenary panels included iconic feminist activists, such as Tarana Burke of the #MeToo Movement, Winnie Byanyima from Oxfam International, and Dr. Alaa Murabit.
In the past, Women Deliver has focused heavily on sexual and reproductive health rights (SRHR) for women and girls. This year, the conference took a broader look at gender equality from a variety of perspectives including political leadership and civic engagement, gender-based violence, economic empowerment and pay equity, and youth activism. Sessions spanned from grassroots organizing techniques to international campaign strategies; from digital advocacy to marches and movements. It was incredibly inspiring to be surrounded by thousands of advocates, activists, and champions of gender equality from around the world.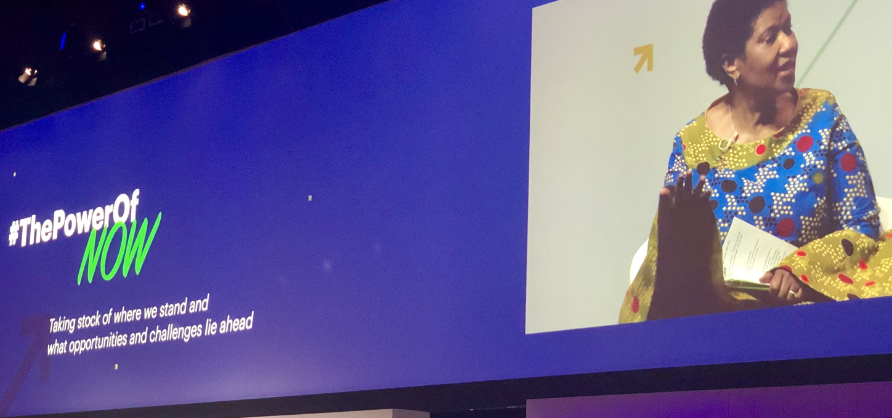 "We need to invest much more in these movements that are led by young people."
– Phumzile Mlambo-Ngcuka, Executive Director at UN Women
YWCA at WD2019
One of the highlights of the conference was getting the opportunity to connect with YWCAs at the local, national, and international level. Representatives from YWCA Metro Vancouver, Moncton, Toronto, and Halifax mingled with staff and volunteers from YWCAs in Australia and New Zealand, as well as World YWCA at our YWCA Family Dinner. We were able to connect our work across borders and share common challenges and successes on the journey towards empowering women and girls around the globe. Casey Harden, General Secretary of World YWCA, also spoke at a session called Investing in Girls and Women: How Technology Can Ensure a New Generation of Leaders Be Heard. She explored the impact of leveraging technology for digital storytelling that allows young women to own their stories and share them with other young women anywhere in the world.
YWCA Metro Vancouver hosted a successful event, Be the Change: Your Path to Civic Engagement, that focused on strategies that empower youth to become civically engaged. Moderated by the Honourable Janet Austin, Lieutenant Governor of British Columbia, and led by the Youth Advisory Council, the panel of four young leaders explored common misconceptions about youth civic engagement and provided resources for young people feeling excluded from political processes. The underlying narrative was that representation matters. More opportunities are needed for diverse youth to take on leadership positions and encourage others like them to be civically engaged.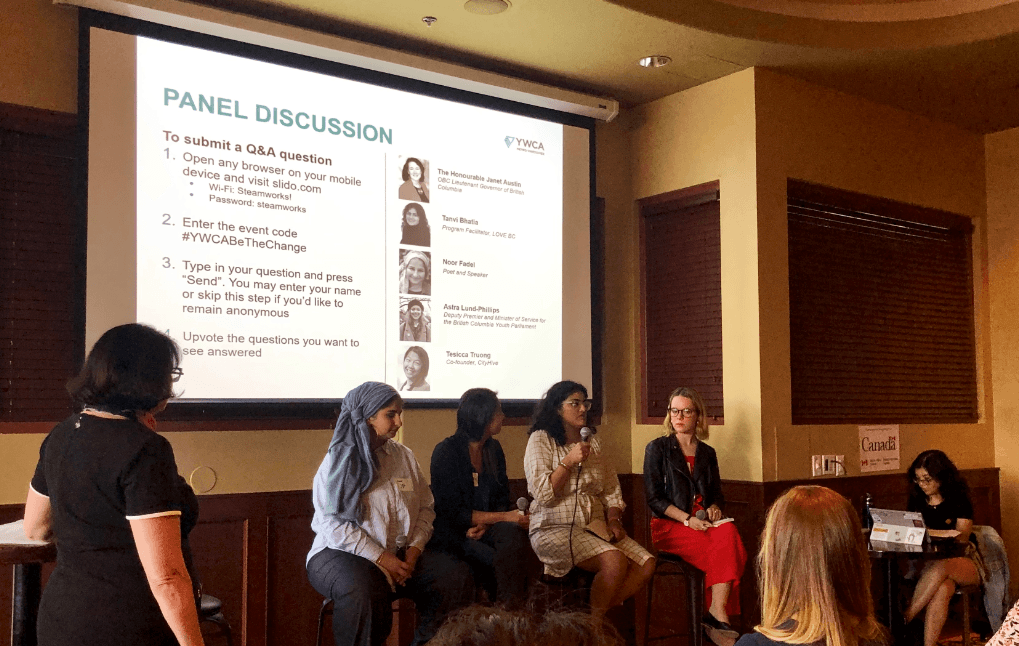 Continuing the Conversation
Although Women Deliver was a monumental event, the conversations were not all positive. Delegates and speakers were consistently faced with the reality that no country is on track to reach their objectives for Sustainable Development Goal 5, Gender Equality, by 2030. So, what hope do we have moving forward?
The Government of Canada announced two historic investments in women's health and women's organizations during the conference. Prime Minister Justin Trudeau announced a 10-year annual commitment of $1.4 billion for women's health, with $700 million dedicated to SRHR. This represents the largest investment in women's health of any government in the world.
Additionally, Maryam Monsef, Minister of International Development and Women and Gender Equality, announced a $300 million Equality Fund for women's organizations internationally and domestically. Included in this is a commitment by the Government of Canada to match donations dollar-for-dollar up to $30 million to Canadian Women's Foundation, Community Foundations of Canada, and Grand Challenges Canada exclusively for Canadian organizations. Minister Monsef also announced $325 million in funding over the next five years for the Thrive Agenda for women, adolescent, and children's health. This initiative is led by the Canadian Partnership for Women and Children's Health (CanWaCH) who coordinated Women Deliver Mobilization Canada.
Building off the momentum of Women Deliver and these significant investments in women's rights, I look forward to seeing what happens next for gender equality!
Don't miss out! If you didn't get a chance to be part of the global dialogue on gender equality at Women Deliver, you can still take part by checking out the virtual conference here.