When I first attended the Think Big! Lead Now! Young Women's National Leadership Summit in 2018, I was moved to tears by the solidarity, intersectionality, generosity, and brilliance represented by the group of delegates and the space that YWCA Canada was able to facilitate. It feels reductive to refer to this experience as a conference or a summit because frankly it's way less stuffy and boring than what I think of a conference as. The Think Big! Lead Now! Leadership Summit is hard to explain if you have never had the pleasure of attending, but in a few short words, here is how I've tried to encapsulate it: a giant sleepover where you learn how to create change in your communities by day and drink hot-chocolate and tell ghost stories by night, a self-care retreat (think less face-masks and venti lattes, more vulnerability and therapeutic camaraderie), a networking event that dispels every negative association you have with the word "networking," a safe space for learning and unlearning, and a weekend of radical friendship and healing. At the 2018 Summit, I made meaningful connections and gained invaluable skills to use in my work as a social worker, so when I had the opportunity to be a part of the Leadership Summit Animation Team (LSAT) for the 2020 Summit I was thrilled to get to experience this again.
Over 100 delegates attend this three-day immersive leadership summit from every province and territory in Canada, which provides a unique perspective on the challenges facing communities across the country. The diverse identities of delegates also provides an opportunity for folks to learn from each other who might otherwise not. The magic of the Summit happens when we critically examine and acknowledge our differences and make an effort to find our collective similarities. Throughout the weekend I met a marine biologist, film makers, urban planners, artists, students, teachers, writers, poets, organizers, and social workers, just to name a few, but with these and many other differences, our commonality is that we all have a desire to be leaders. While having a collective aspiration to lead, the ways our leadership manifests varies greatly.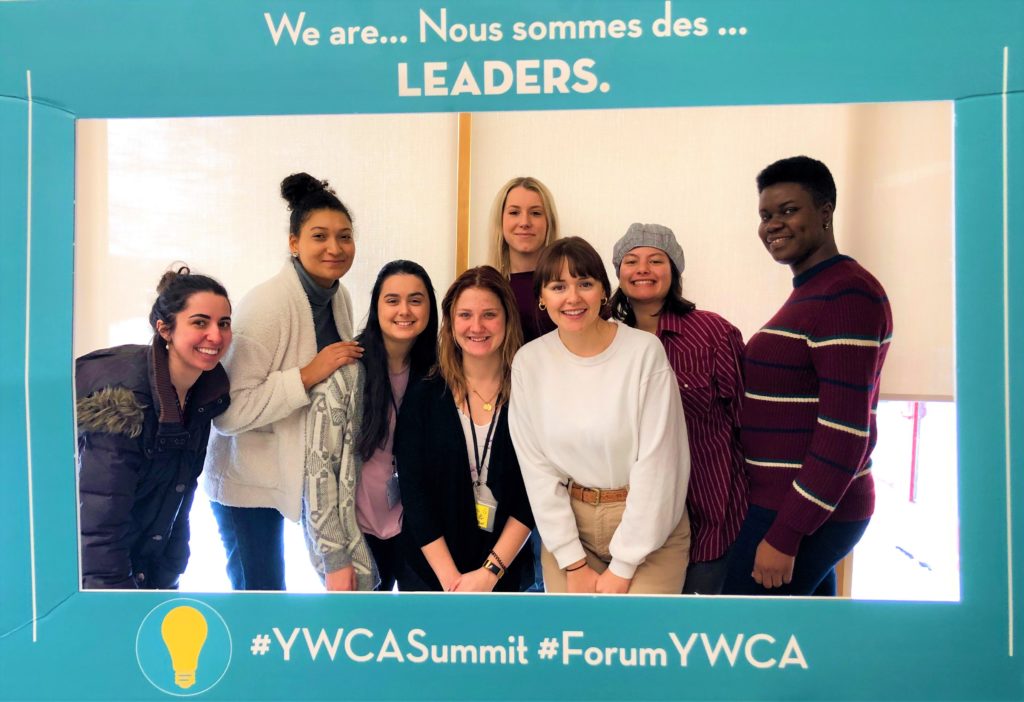 Conversations around leadership ranged from Toronto MPP Dr. Jill Andrew giving advice on how to run for office, to lunchtime discussions how to tactically navigate family dinners with your problematic uncle. alicia sanchez gill taught us how to clap-back at racist and misogynistic microaggressions while keeping ourselves safe, and we laughed, cried, and danced during open-mic night. Through this Summit, I learned that leadership isn't always about being at the podium giving a speech, being the one at the front of a protest, or the one directing a project. Sometimes being a leader is stepping aside and making space for others whose voices have been pushed to the margins, having the humility to recognize that someone else on your team is better suited to take the lead on this one, and educating and empowering others while you lead so that next time it will be their turn, all while keeping your values and motivation for doing this work as your compass.
In Larissa Crawford's keynote address, she ended by sharing the following quote from Lin-Manuel Miranda:
"You cannot let all the world's tragedies into your heart. You'll drown. But the ones you do let in should count. Let them manifest action."
In our current political climate, it's easy to feel overwhelming unrest at the revolving door of oppression and injustice both globally and in our communities, but when looking around the room at the Summit and seeing over 100 young leaders manifesting action towards causes close to their hearts, that unrest transformed into hope for our collective futures.
The Think Big! Lead Now! Young Women's National Leadership Summit is a key component of YWCA Canada's national leadership program for young women and non-binary youth. Grounded in intersectional feminism and social justice, this three-day immersive training and networking summit is designed to equip young leaders living in Canada with the knowledge and skills to be change-makers in their communities and beyond. This year, we welcomed more than 100 youths from every province and territory in Canada who participated in seven workshops, three plenary sessions, two panels and one Feminist Salon on issues close to their hearts.
To learn more, visit www.thinkbigleadnow.com or contact us at projects@ywcacanada.ca.
This project is funded in part by the Government of Canada and RBC Foundation.