Rose Campaign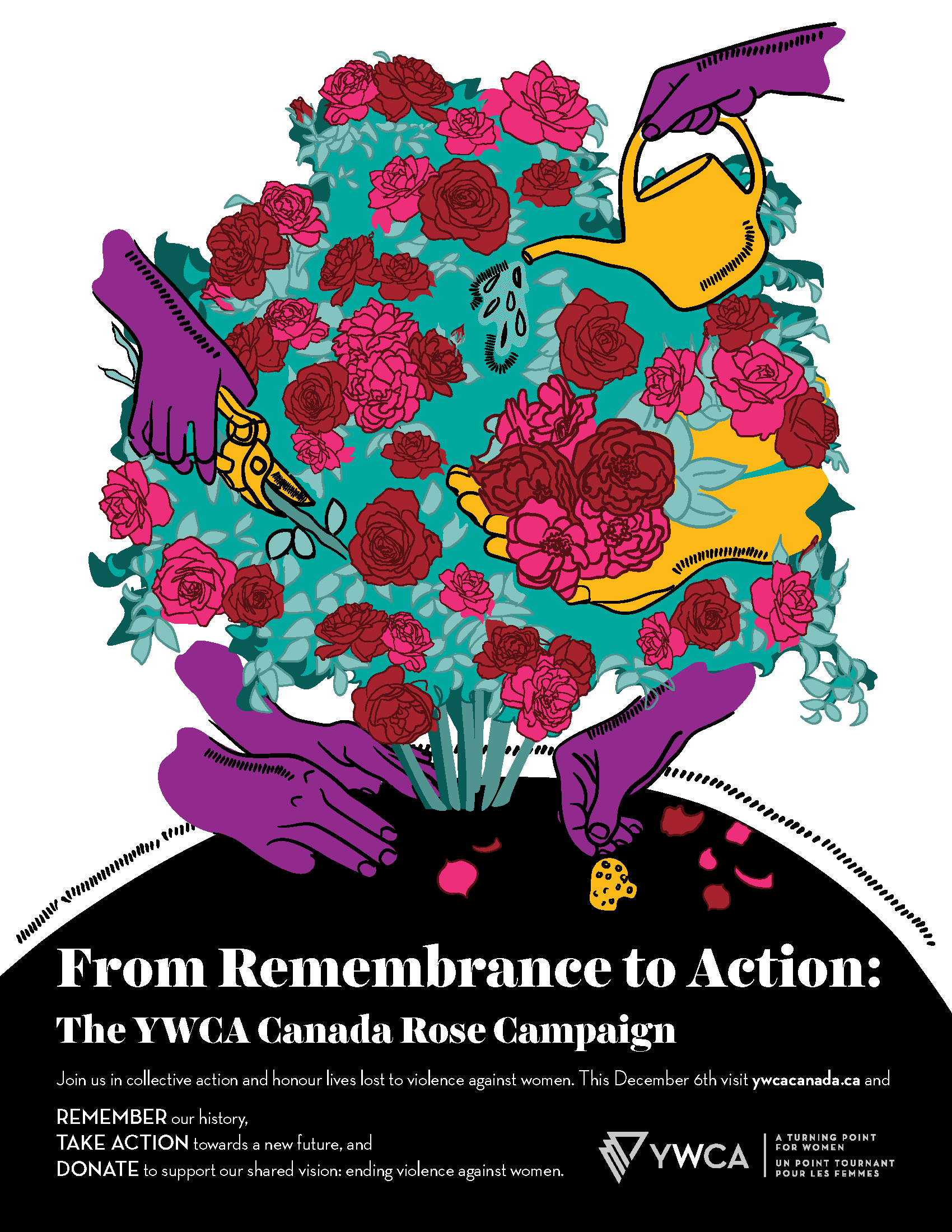 The Rose Campaign is a national advocacy campaign to end violence against women and girls. The Campaign takes its name from the original Rose button , created 27 years ago to commemorate 14 young women who were murdered at l'Ecole Polytechnique, by calling for action on violence against women and promoting strategies to stop violence in our communities.
Why December 6, 1989?
December 6 is Canada's National Day of Remembrance and Action on Violence Against Women. The date is etched in history by the shooting deaths of 14 women in 1989 in Montreal by a man deliberately targeting women on a busy campus. Canadians reacted with shock, sorrow and outrage. A strong lobby formed to bring guns under control in Canada, work that continues to this day.
December 6 became the day we remember the women who died and re-commit to taking action on violence against women and girls until our streets, our campuses and our homes are safe. Because Canada is not yet a safe country for women.
What you can do to Take Action on Violence Against Women:
Speak up about violence in your community
Encourage people who commit violence to get help
Raise children who can resolve conflict without violence
Make sure your home, workplace and community are safe for women and girls
Speak out against negative media images of women and girls
Promote women's economic and political equality
Support organizations that work to end violence against women
Donate your time and support the cause
Remember
Remember – Act – Give