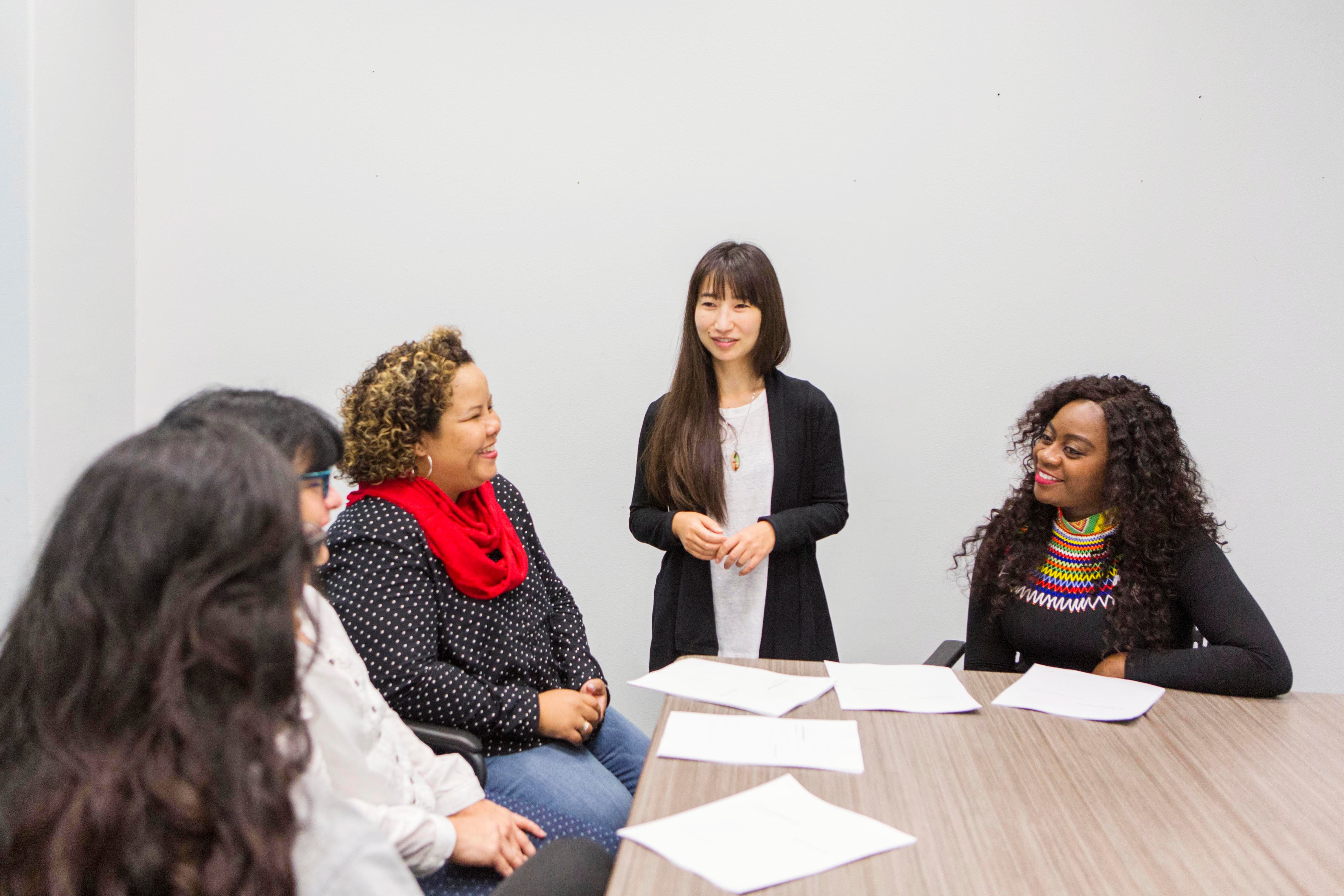 Leadership & Learning Hub
About the Project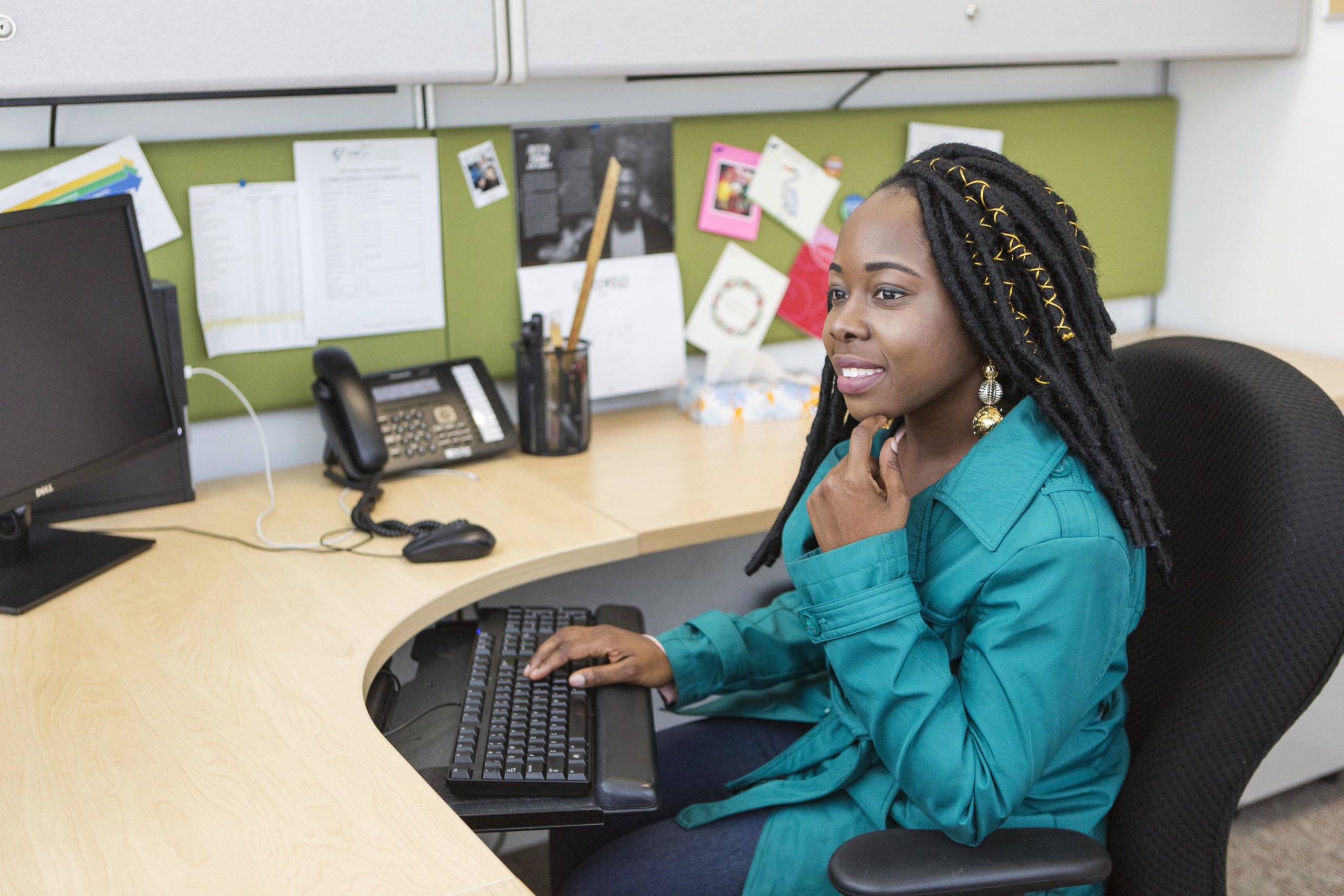 Why should I join?
Knowledge is power. YWCA Canada has been capacity building for 150 years. Join our webinars to develop your full leadership potential: network, meet experts, explore new ideas and get peer support from other YWCA staff & volunteers across Canada.
Sessions will cover topics such as:
Violence against women counselling skills for your local community
Virtual & Online Employment and Job coaching for service users
Good Governance for strong YWCA boards
Intersectional Advocacy & Campaigning Skills to influence your community
Truth & Reconciliation Practices for your YWCA
Leadership training & mentoring to support YWCA leaders
Benefits of Membership
Working during COVID-19 is hard. These one hour sessions will offer you the opportunity to explore what is happening in your sector with others from across Canada.
Your leadership journey will include:
Network and connect with other experts in your field
Access professional development for no cost
A participation certificate from YWCA Canada
Downloadable tools & resources to use at your local YWCA
Webinaires en français
Upcoming Sessions
See below for details about upcoming sessions.
If you would like to offer a session or suggest a topic, please contact Andrea Dannecker at adannecker@ywcacanada.ca.
Stay tuned for updates on the upcoming sessions.
Episodic Disabilities and Work
12:00pm – 1:00pm EST (GMT-5)
Online
DESCRIPTION
Many employers still hold the view that disability is a limitation that is ongoing and more-or-less permanent. This may not be the case for those living with episodic disabilities who experience periods of good health between periods of limitations or illness. In addition, these periods of wellness and disability are unpredictable. As a consequence, a person may need workplace accommodations from an inclusive and disability-confident employer.
The Episodic Disabilities and Work training is designed for the workplace to provide an overview of episodic disabilities, information that promotes inclusion, best practices for becoming disability-confident employers, and an opportunity to hear from someone with lived experience of working with an episodic disability.
LEARNING OUTCOMES
After the training, participants will be able to:
Understand the basics of episodic disabilities and the impact these conditions may have on the lives of their staff and co-workers
Integrate common workplace accommodation requests into day-to-day activities
Articulate ways employers can be inclusive of employees with episodic disabilities
Click here to register and click here for the poster.
Presenter: Melissa Egan
Melissa is the National Lead, Episodic Disabilities at Realize. She has worked in the field of health and HIV for over 15 years as an educator and facilitator, developing and delivering trainings to diverse audiences across Canada. Melissa brings a commitment to inclusion, diversity, equity and accessibility to her work and she has worked extensively with marginalized, LGBTQ, and Indigenous people. Melissa holds a BA and a BEd from Simon Fraser University in BC, and is currently pursuing an MEd at OISE – University of Toronto.
MOVING TOWARDS MEANINGFUL INCLUSION
1:00pm – 2:00pm EST (GMT-5)
Online – New Date!
As the world and employers reckon with the continued ramifications of racism and discrimination, diversity, inclusion and equity have become trendy terms that get thrown around without proper understanding, nor meaningful individual and collective commitment to action to actually bring about change. What is our responsibility to do the homework and plan out how we will contribute to making a world and places of work where people bring their whole selves and feel like they belong, especially for folks who have been pushed to the margins for far too long?
Join Aline Nizigama to learn from her lived and acquired expertise on the considerations and tools that make a difference in helping create work environments that are welcoming, truly inclusive and where people want to stay to fulfill their aspirations. In this session, you will learn through various media
The various dimensions of diversity and how that impacts inclusion efforts
The value of diversity from multiple perspectives
The potential grounds for discrimination/exclusion
The behaviours that promote diversity, inclusion, equity and belonging in the workplace
Learning Outcomes:
Authentic ways to enact inclusion
Deepened understanding of diversity, equality, and equity
How to be an agent of change in fostering belonging
Presenter: Aline Nizigama
Click here to register and here for the poster.
Recordings of Past Sessions