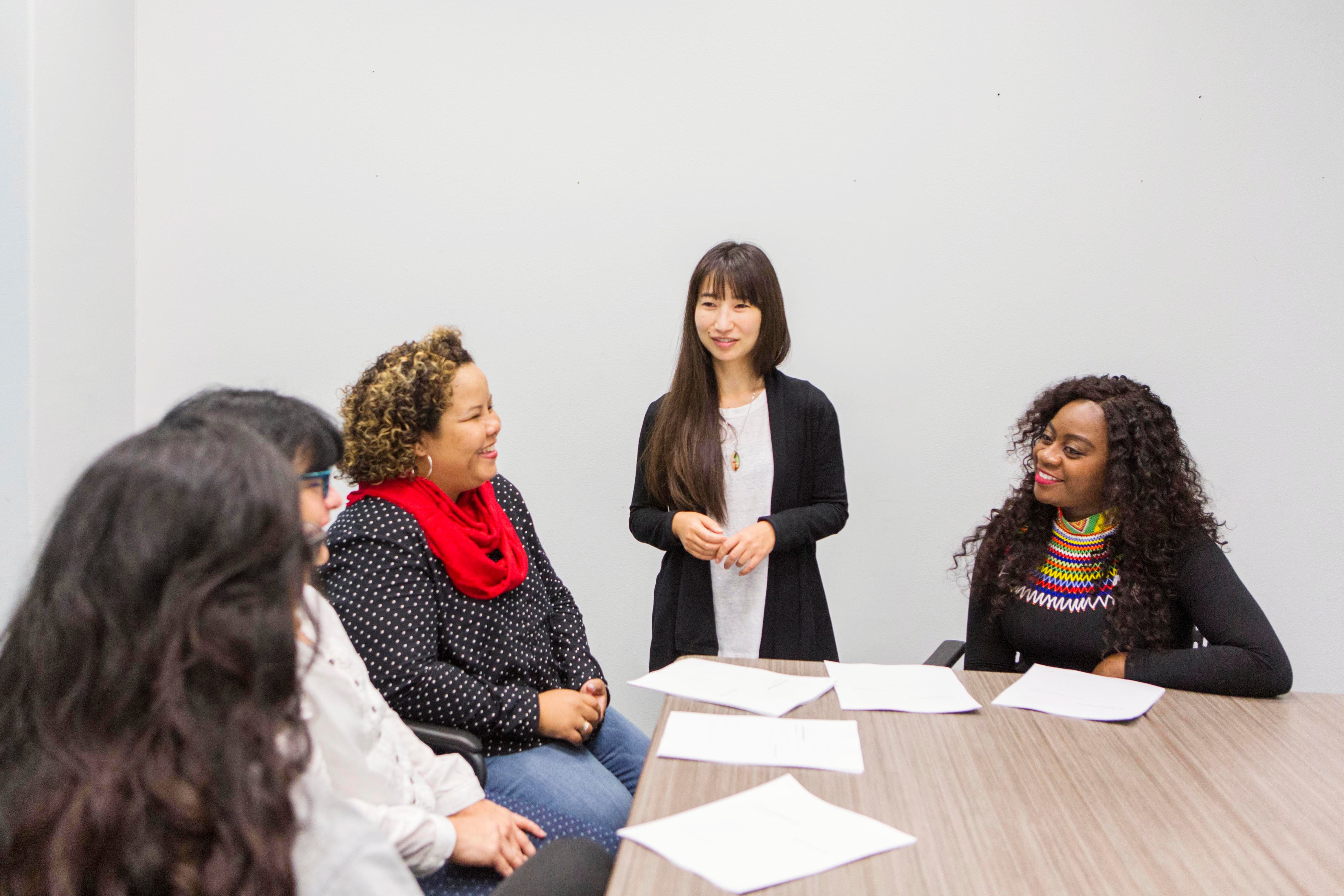 Leadership & Learning Hub
About the Project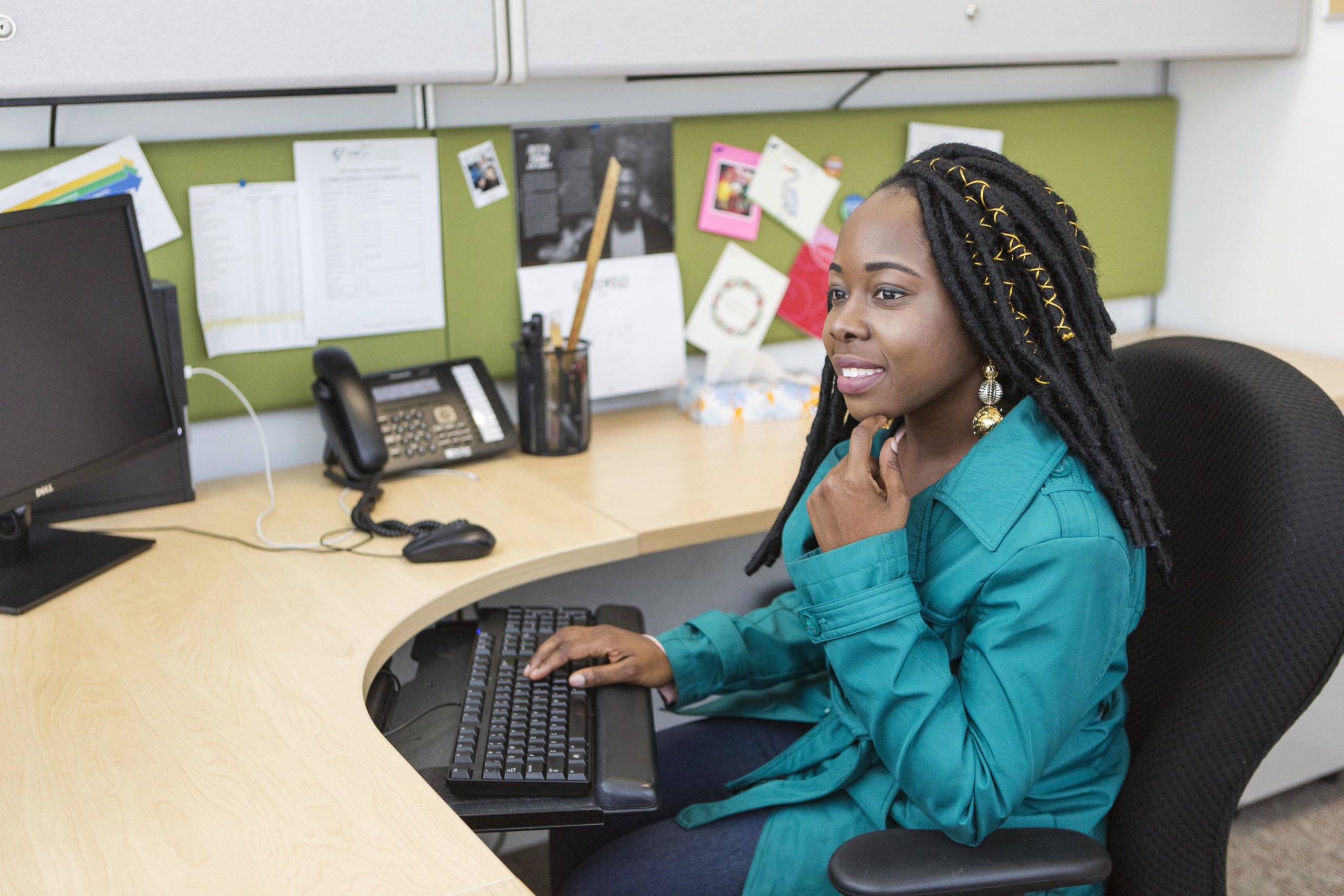 Why should I join?
Knowledge is power. YWCA Canada has been capacity building for 150 years. Join our webinars to develop your full leadership potential: network, meet experts, explore new ideas and get peer support from other YWCA staff & volunteers across Canada.
Sessions will cover topics such as:
Violence against women counselling skills for your local community
Virtual & Online Employment and Job coaching for service users
Good Governance for strong YWCA boards
Intersectional Advocacy & Campaigning Skills to influence your community
Truth & Reconciliation Practices for your YWCA
Leadership training & mentoring to support YWCA leaders
Benefits of Membership
Working during COVID-19 is hard. These one hour sessions will offer you the opportunity to explore what is happening in your sector with others from across Canada.
Your leadership journey will include:
Network and connect with other experts in your field
Access professional development for no cost
A participation certificate from YWCA Canada
Downloadable tools & resources to use at your local YWCA
Upcoming Sessions
See below for details about upcoming sessions.
If you would like to offer a session or suggest a topic, please contact Andrea Dannecker at adannecker@ywcacanada.ca.
Stay tuned for updates on the upcoming sessions for November.
Recordings of Past Sessions
Indigenous Womxn, Gender Equity During a Pandemic
1:00pm – 2:00pm EST (GMT-5)
Online
Description:
Join Shaya MacDonald, who is supporting YWCA Canada's work on the Truth and Reconciliation Committee, in a
conversation on gender equity, Indigenous women and the pandemic.
Learning Outcomes:
1. Learn how Indigenous Womxn and gender diverse people are being impacted by the pandemic
2. Become familiar with the MMIWG2S+ Calls to Justice
3. Learn how we can imagine a post-pandemic new world
Registration: https://bit.ly/2YVtx3n
See the poster for more information on the session.
Presenter:
Shaya MacDonald, Indigenous Clinical Case Management, Consultant on Truth & Reconciliation Calls to Action
Here to Help and PEACE Programs: How YWCAs are supporting children who have been impacted by domestic violence
11:30am – 12:30pm EST (GMT-5)
Online
Description:
YWCAs across the country support women and
children who are survivors of domestic violence.
Learn more about two programs that support
children and their mothers through the healing
process. Presenters will share resources, tools and
emerging practices.
Learning Outcomes:
Understand the Here to Help and PEACE programs and their goals in working with
women and their children exposed to intimate partner violence
Get familiar with activities used in the programs
Learn how expressive arts programming supports the journey towards healing
Registration: https://bit.ly/3lE7DeC
See the poster for more information on the session
Presenters:
Maria Palma, Here to Help Coordinator, YWCA Toronto
Wendy Gruneberg, Director of the PEACE program, Kamloops Community YMCA-YWCA
Unconscious Bias to Inclusive Leadership
11:30am – 1:30pm EST (GMT-5)
Online
Description: The workshop is designed to help participants understand how biases play out at the individual, interpersonal, and organizational levels. Participants will gain practical tools for addressing biases within each of these levels and have the opportunity to practice inclusion through interactive components. Focus Areas: Culture of Inclusion Modeling; Awareness of Bias & Valuing of D&I Dialogue & Bias Interruption; Trust, Safety, Fairness & Innovation; People Development.
Learning Outcomes:
• Understand unconscious bias and its impact
• Understand the importance of inclusion and the role of an inclusive leader
• Become aware of and begin to address internal, interpersonal and organizational biases
• Identify and commit to actions to create a more inclusive culture
All participants will be required to complete a pre-survey by July 17 and to review a workbook. Space is limited (30), please register to reserve your spot. Your registration will be confirmed by July 6th, 2020. If you are no longer able to attend the session in person, please notify us as we anticipate a waiting list.
See the poster for more information on the session.
Presenters:
Tanya van Biesen, Executive Director, Canada, Catalyst; Joanna Harper, Director, Corporate Engagement, Canada, Catalyst